Man, oh man! Gianne & Dominic's day was filled with so much emotion and so many sweet moments. These two were actually guests at a wedding I did last year, and I was so excited when Gianne contacted me to photograph her wedding! It's always such an honor when someone form a previous wedding of mine wants me to be a part of their special day.
One of my very favorite parts was their ceremony, which was filled with some of the most intense worship I've ever been a part of during a wedding ceremony. The love that these two have for each other and for the Lord is amazing, and it was just overflowing as they worshipped and made their vows to each other. Towards the end of their reception, instead of speeches, Gianne and Dominic asked any of their wedding guests that wanted to come up and pray for them to do so if they felt led. So many of their family and friends came up to pray blessings over them and their newly formed marriage, it was so incredibly beautiful to see! The whole day was filled with these little intentional moments that meant so much to the newly married couple.
The two got married on a slightly chilly day, but that didn't deter them from getting some absolutely beautiful photos outside on the lake. These two cuddled up together to keep warm, and the wind we had while taking photos made everything look so romantic as it swept their hair up. Gianne's long-sleeved open back wedding dress also added such a beautiful detail to her overall look, and she was totally rocking it! I hope you enjoy looking at the photo story of their wedding day as much as I enjoyed being a part of it!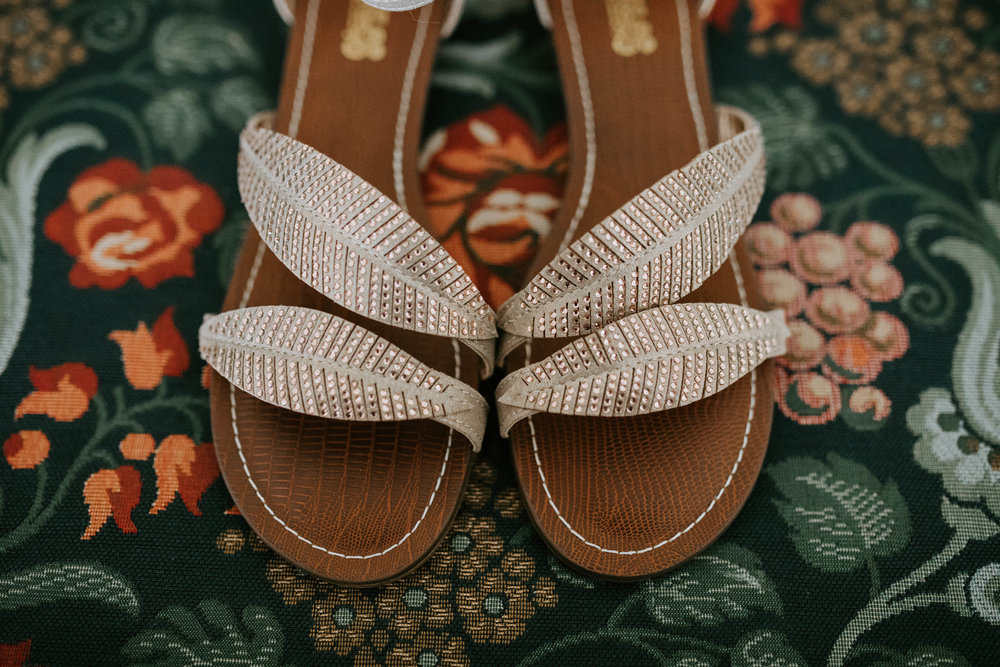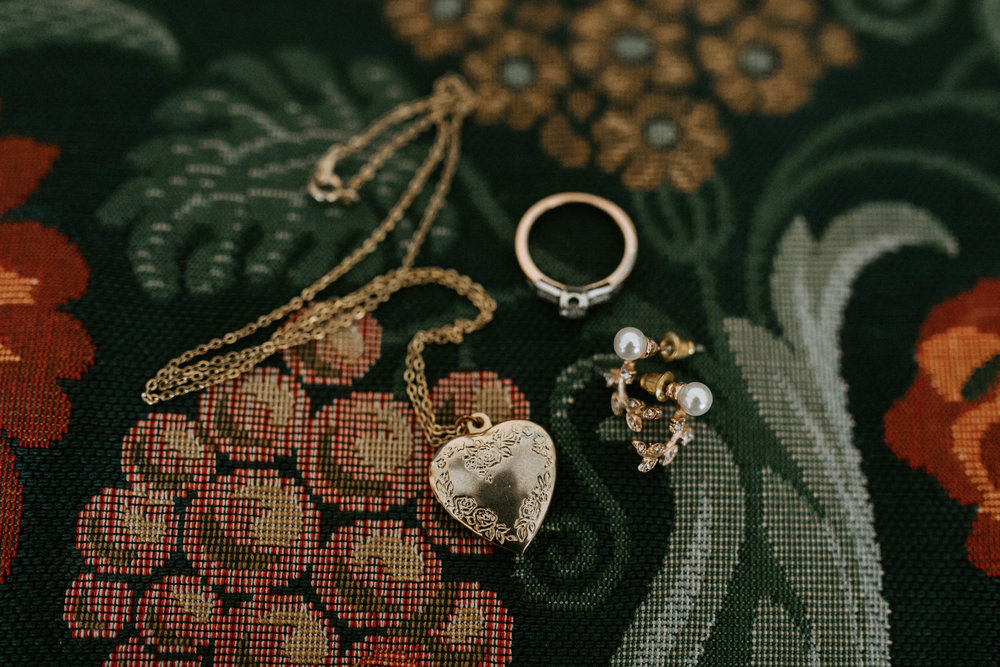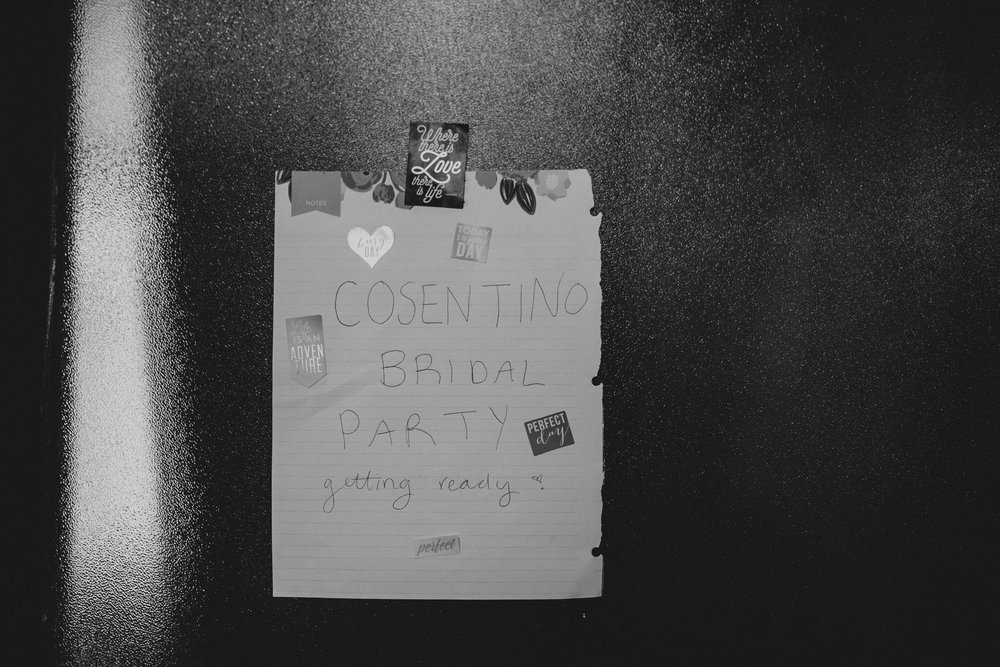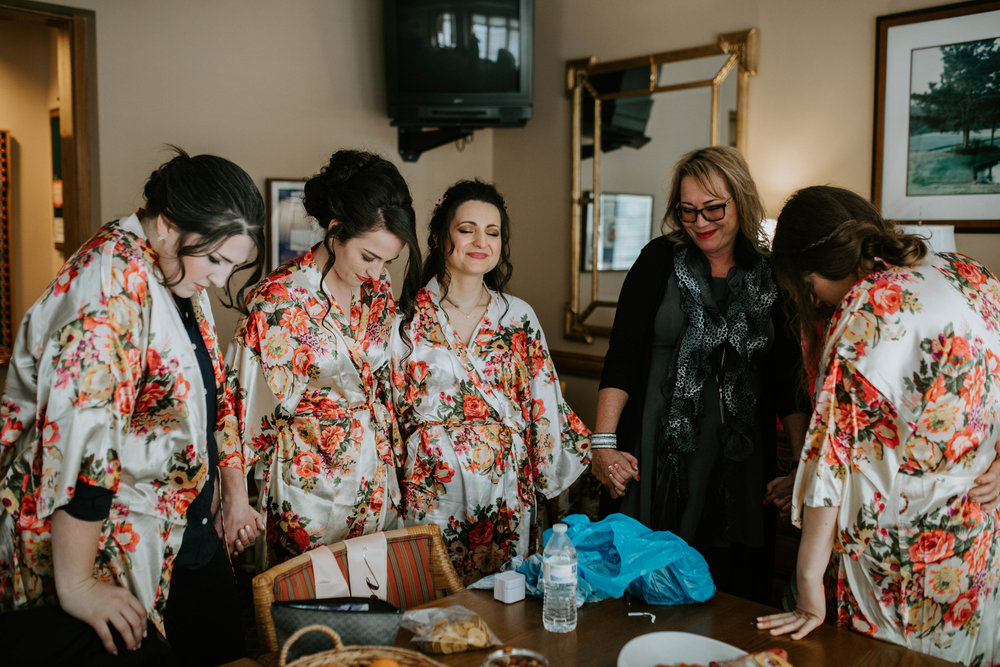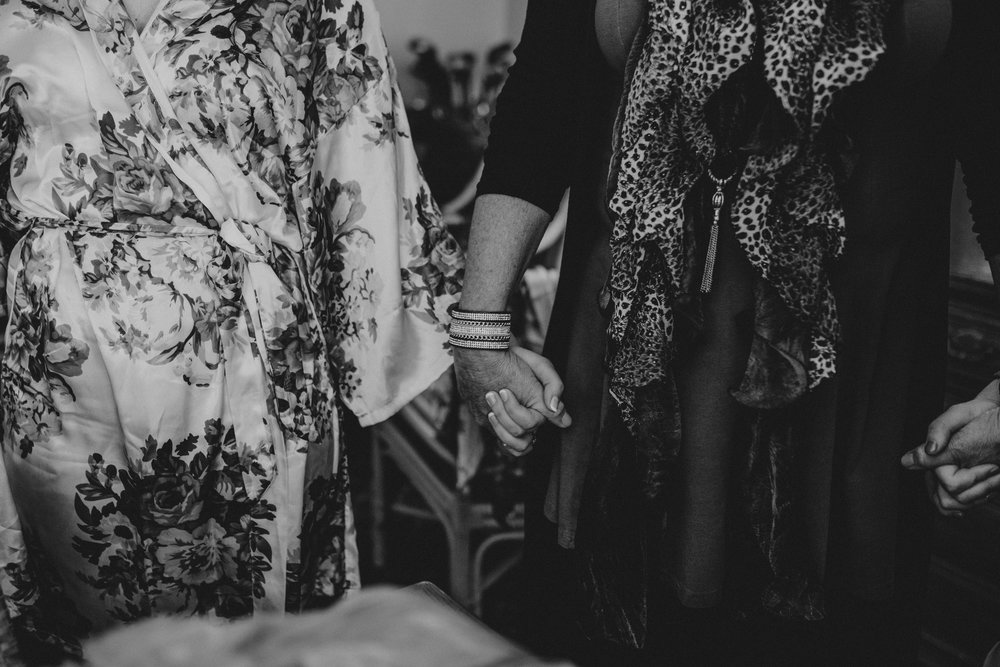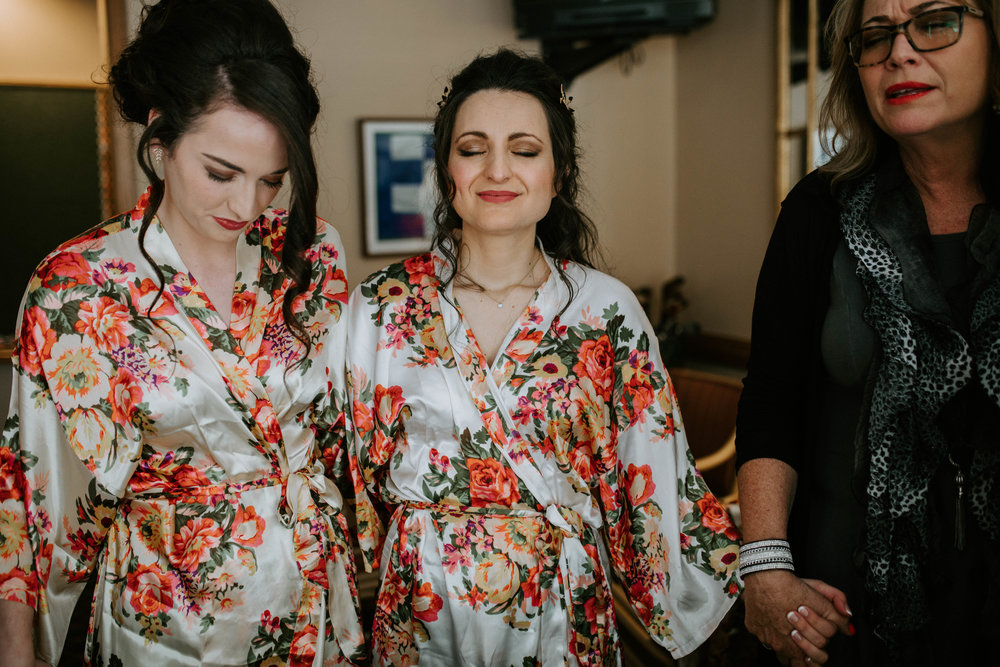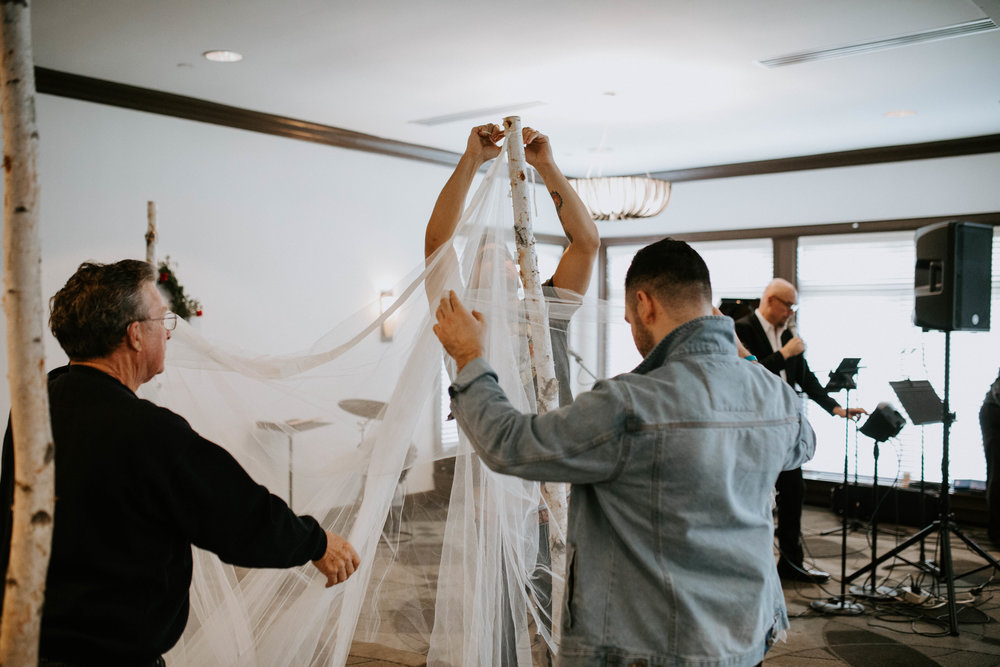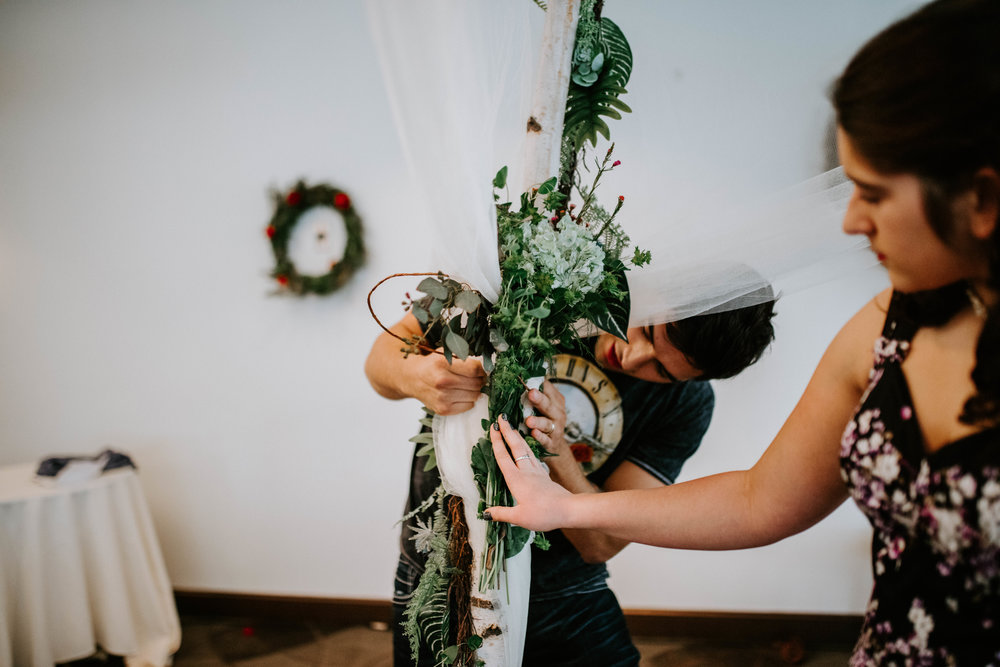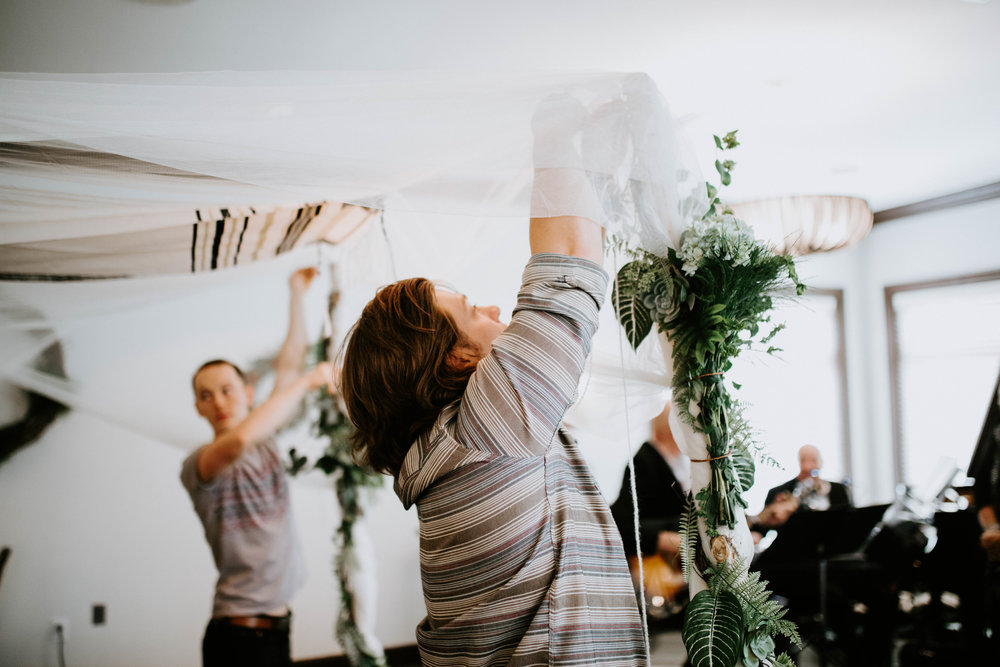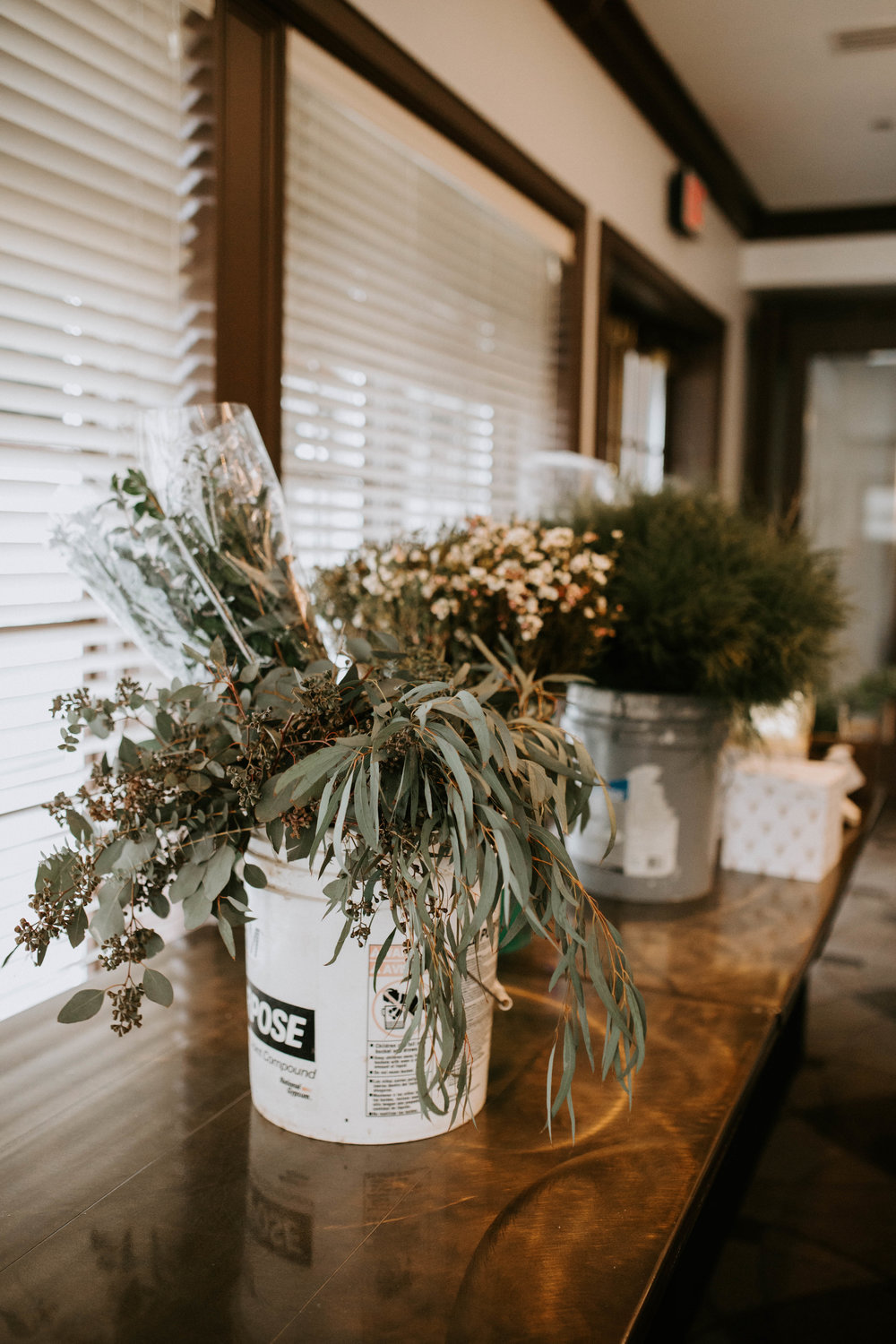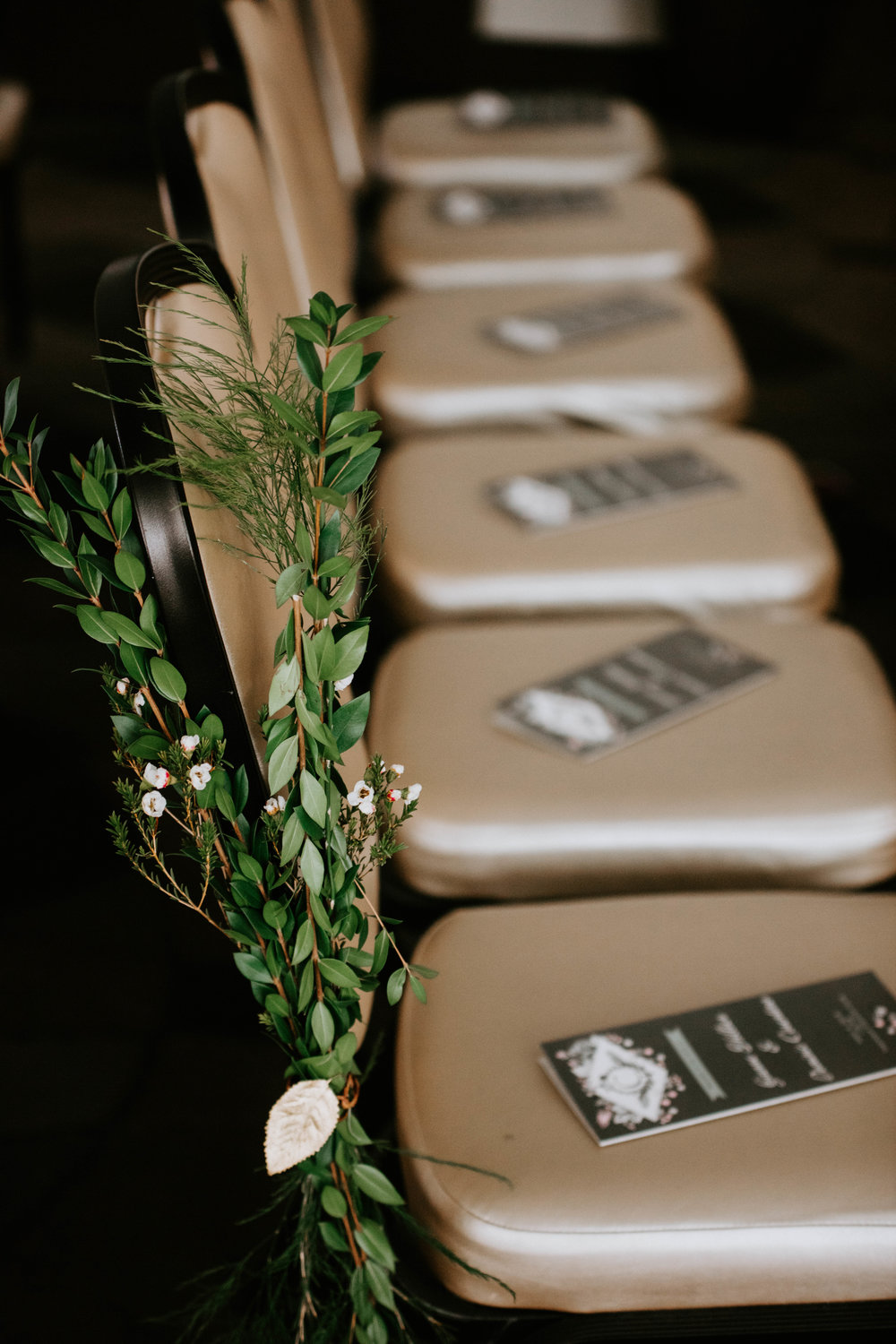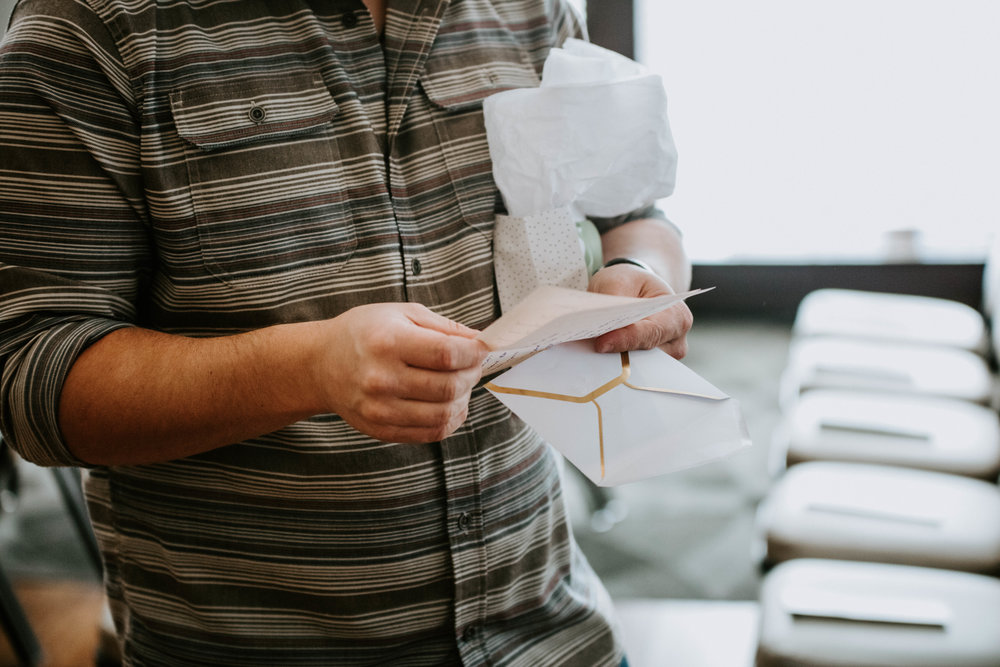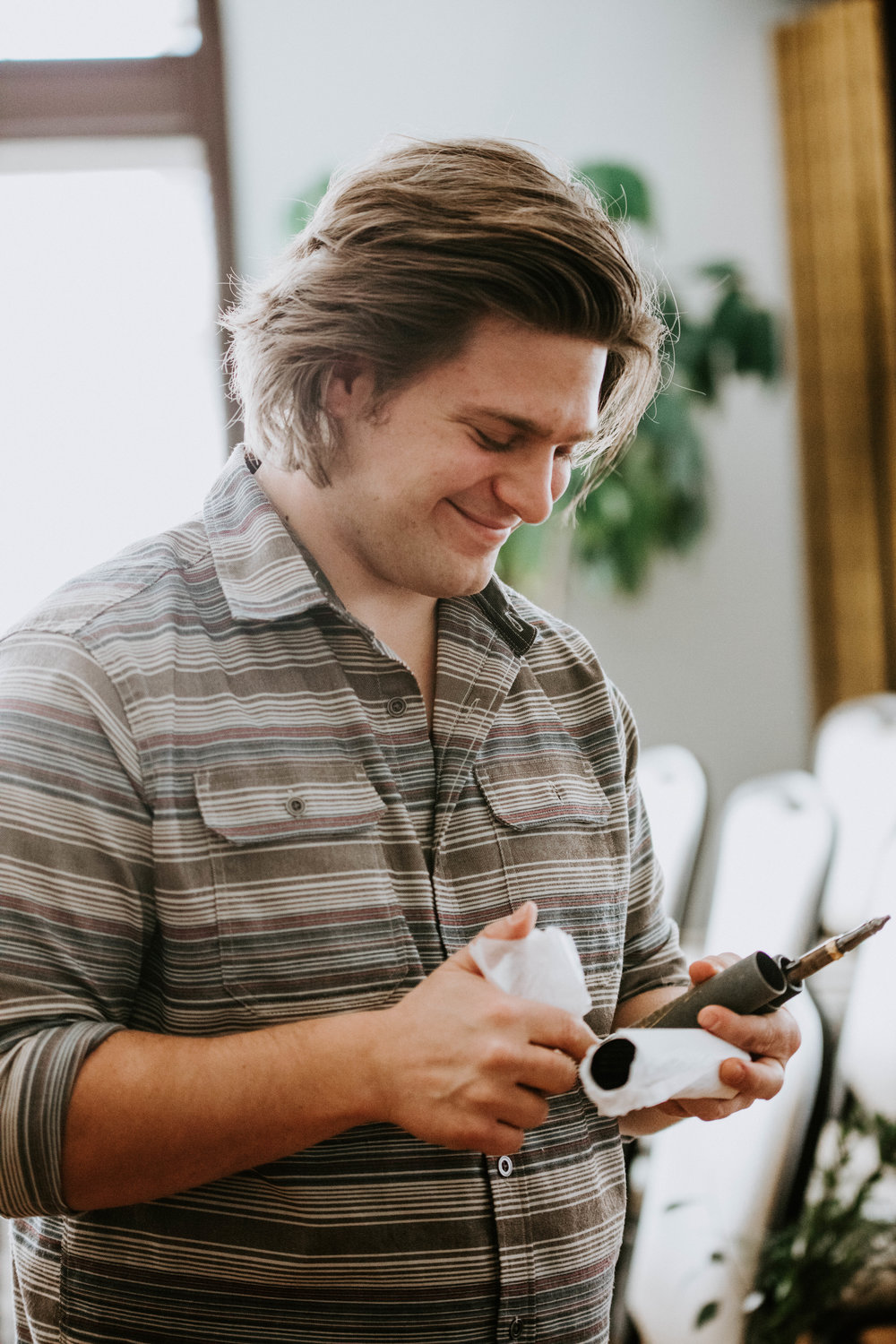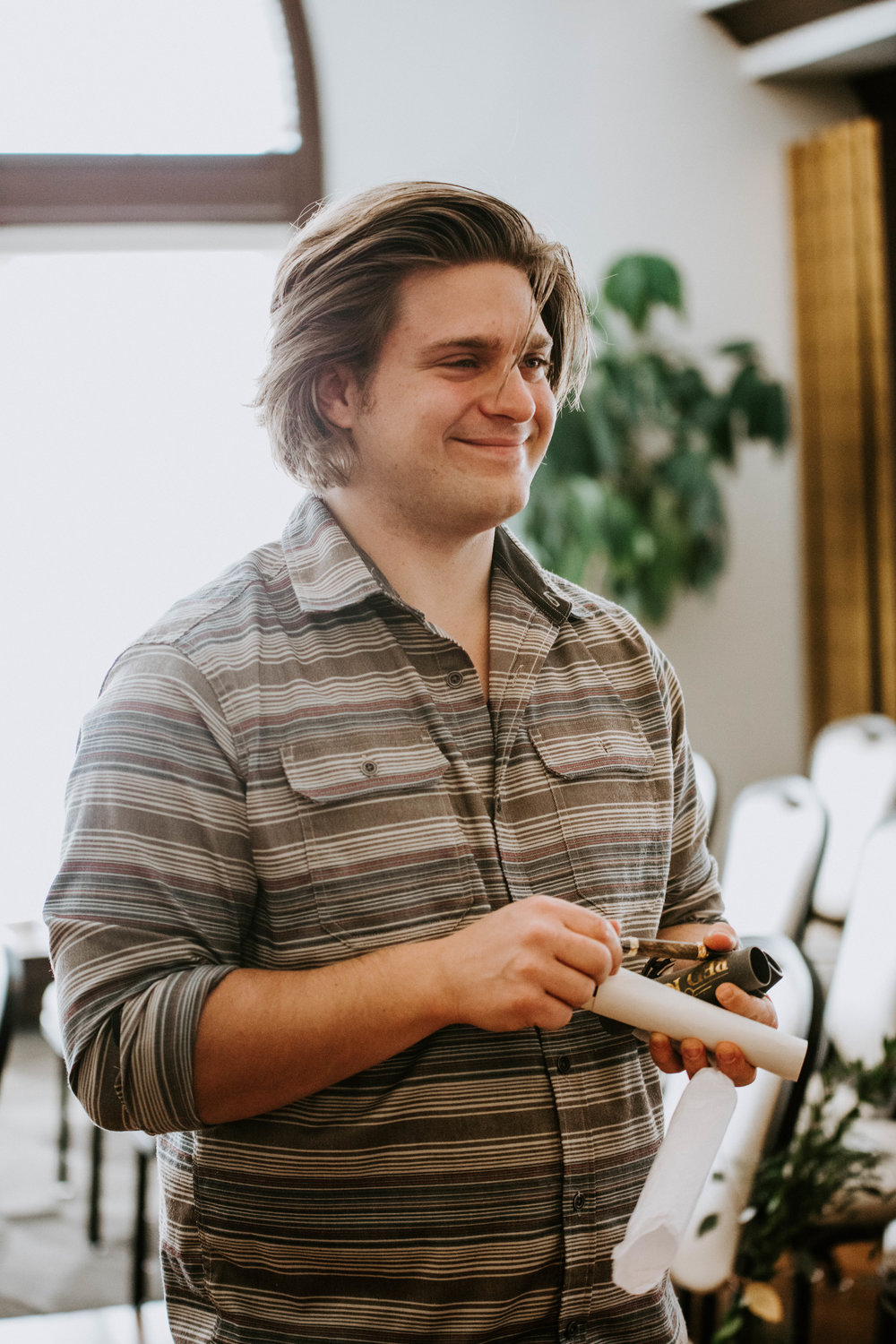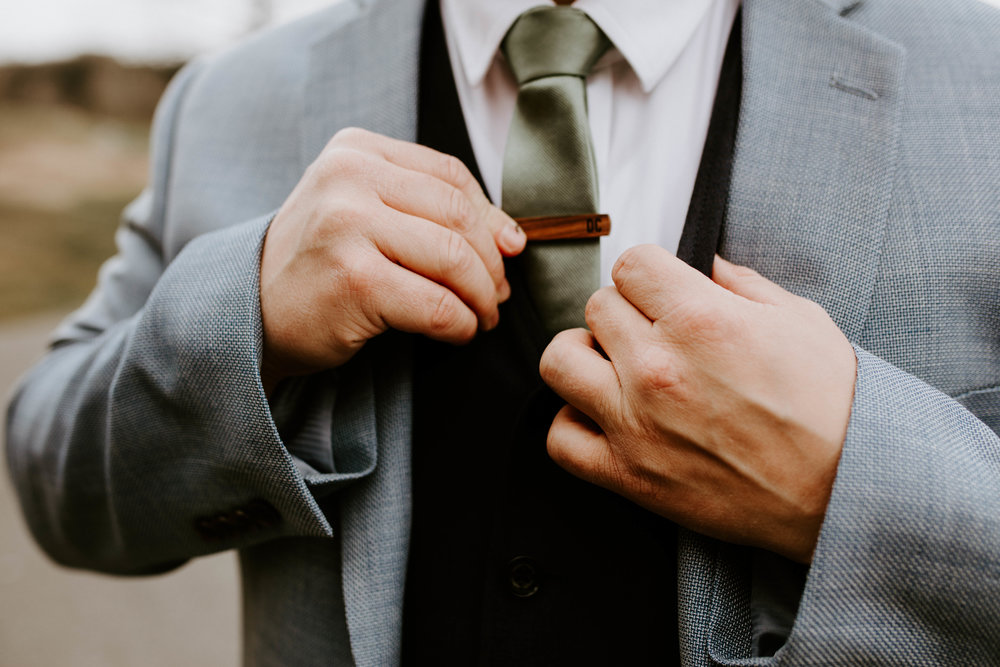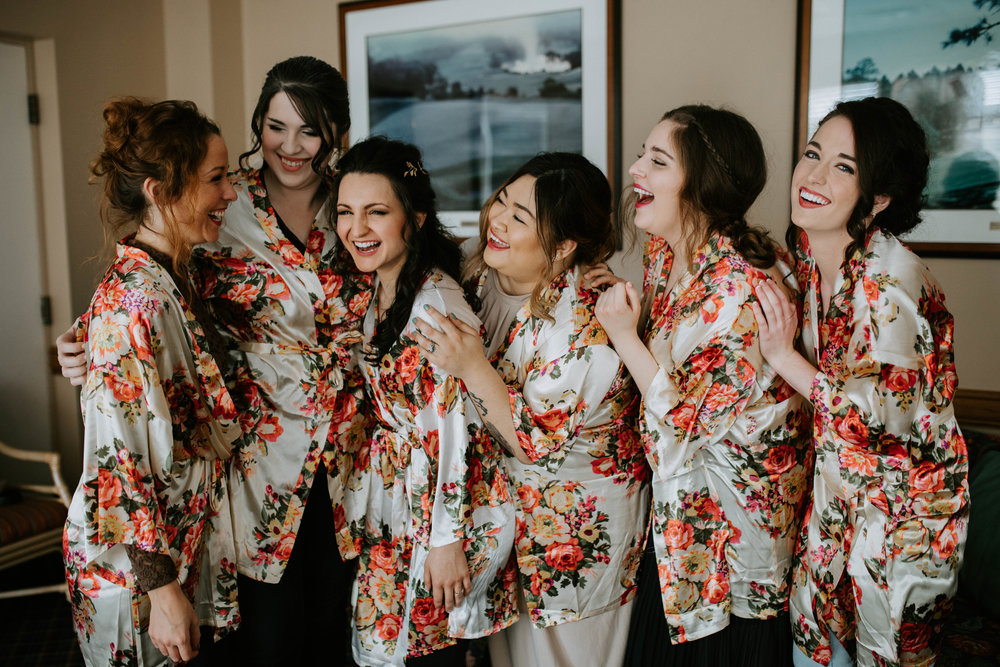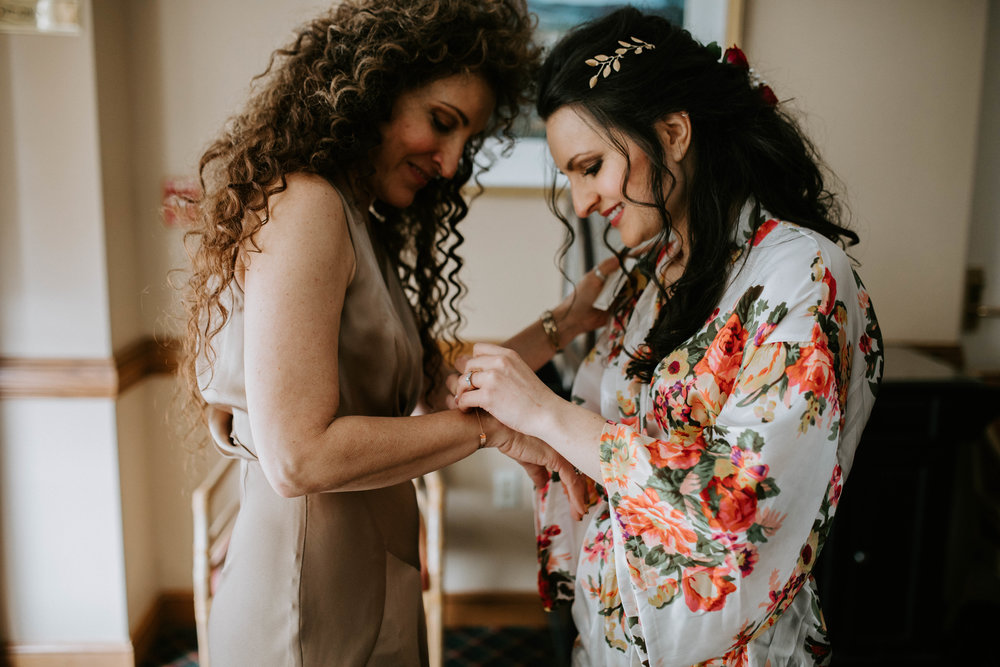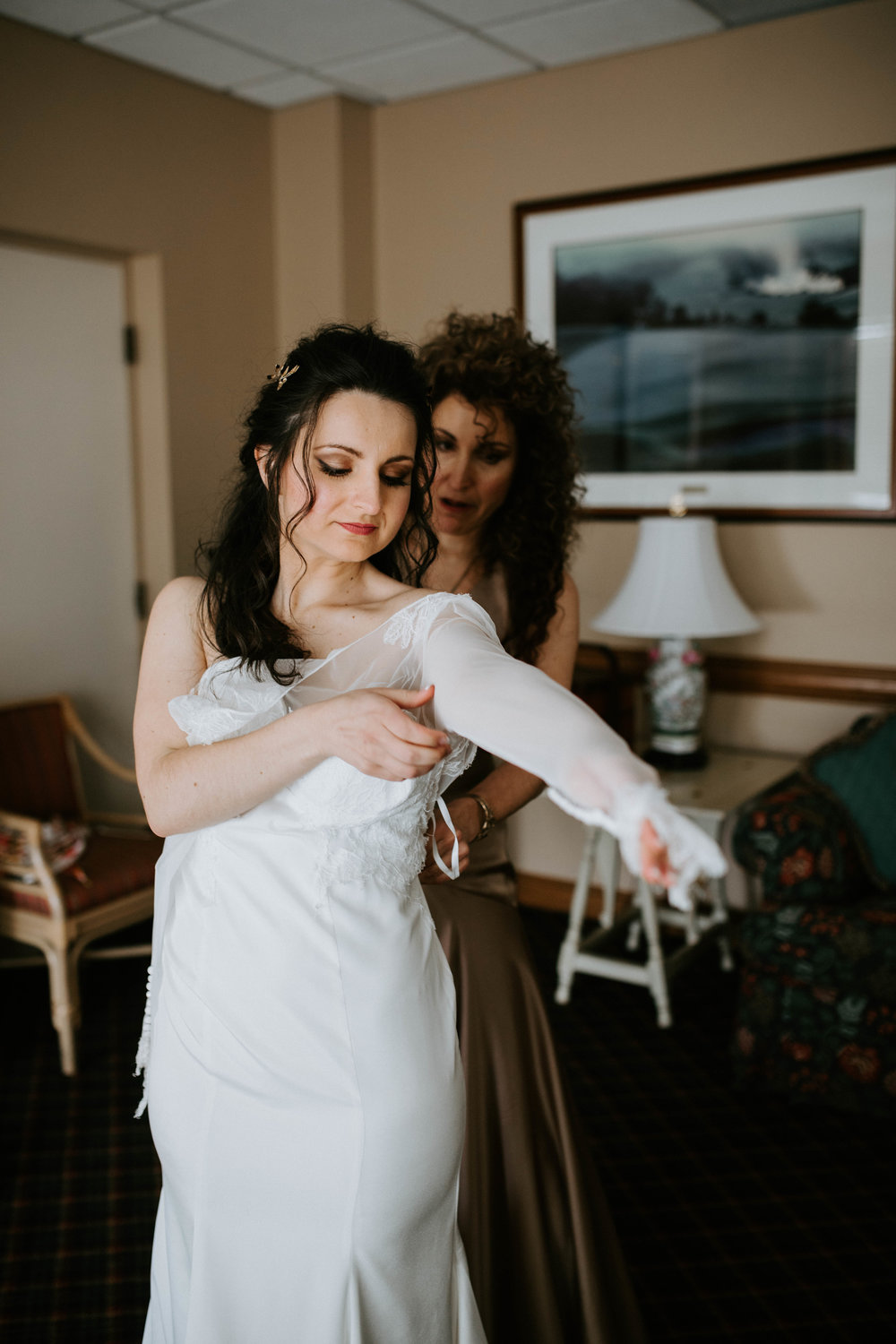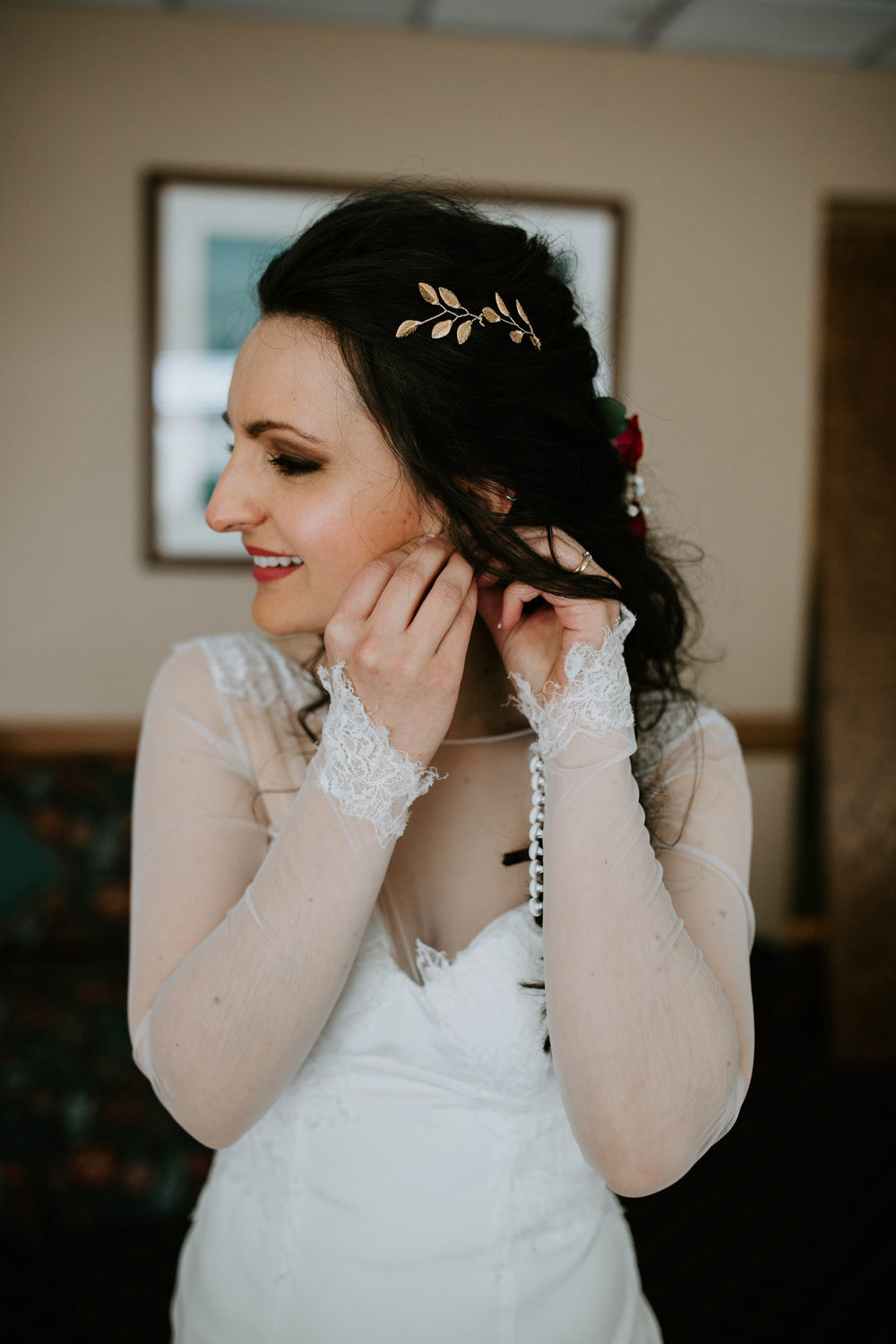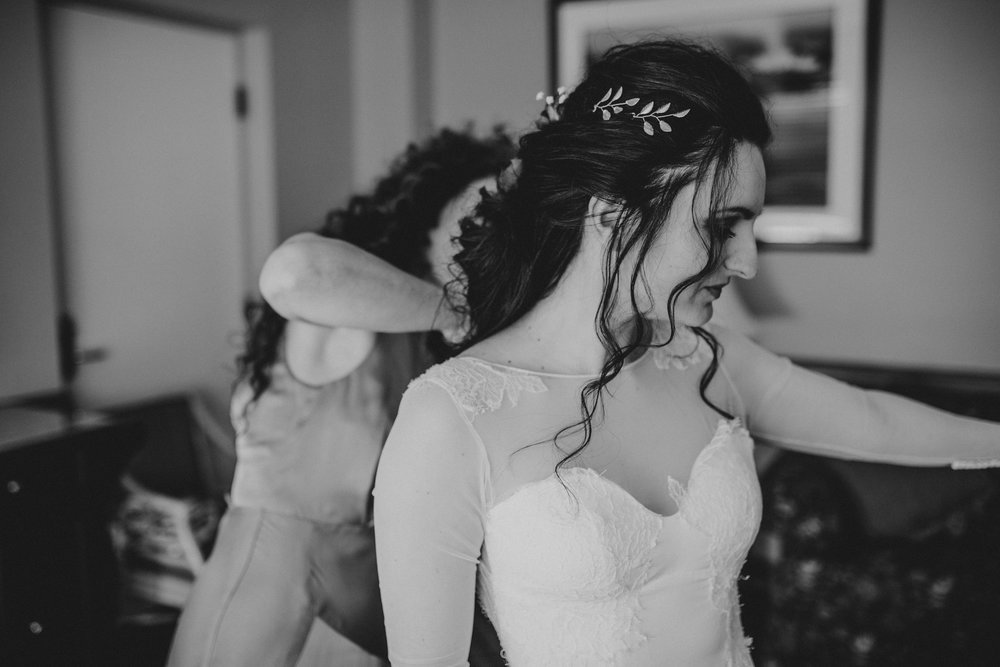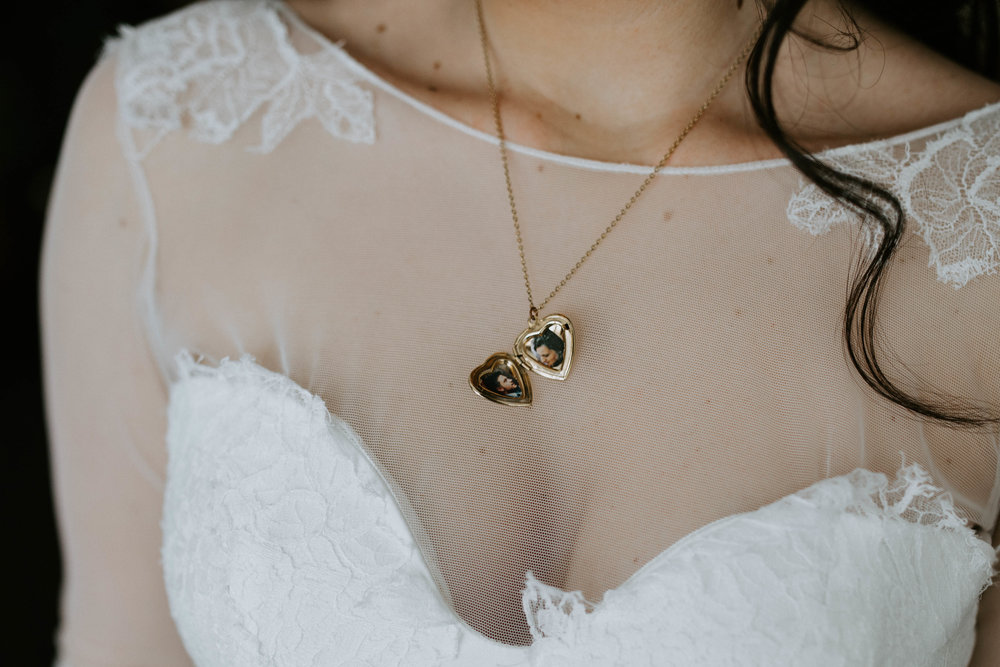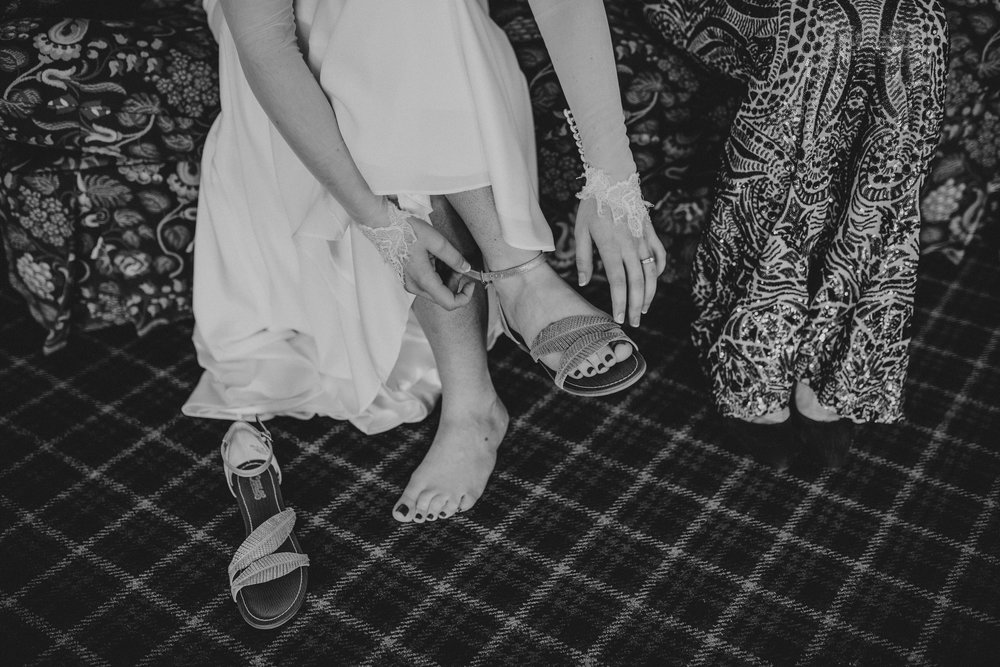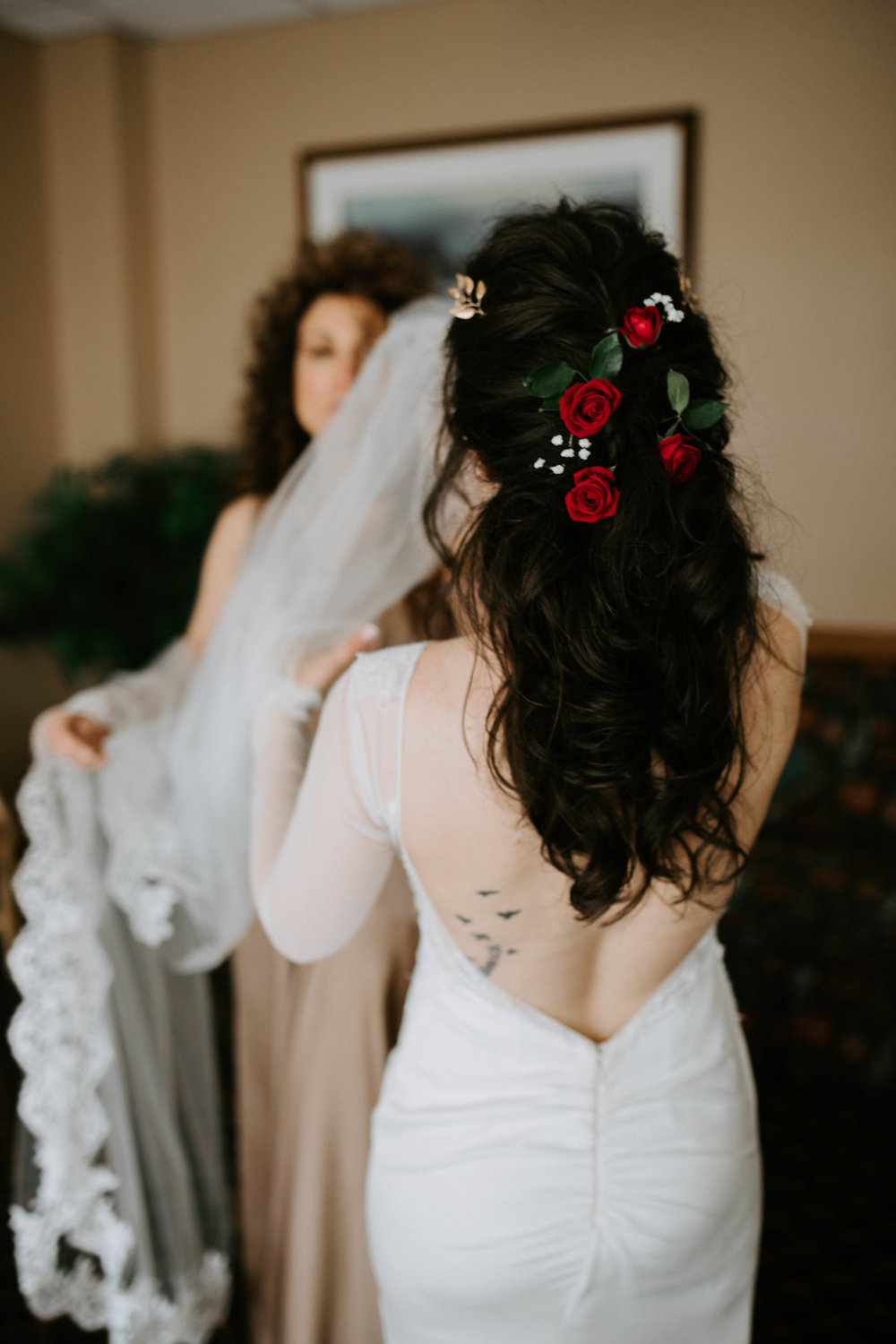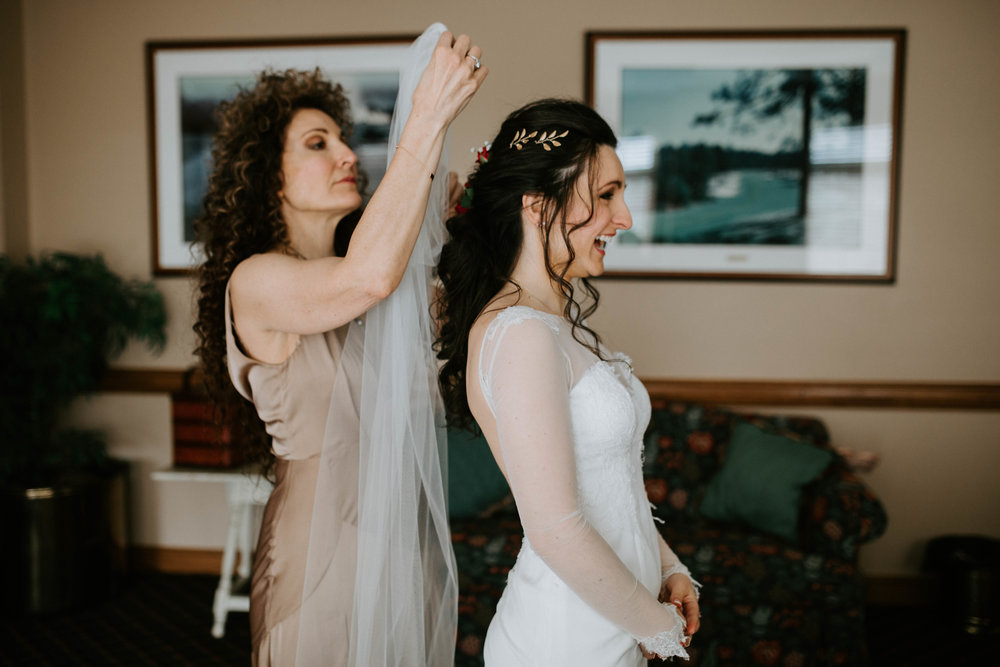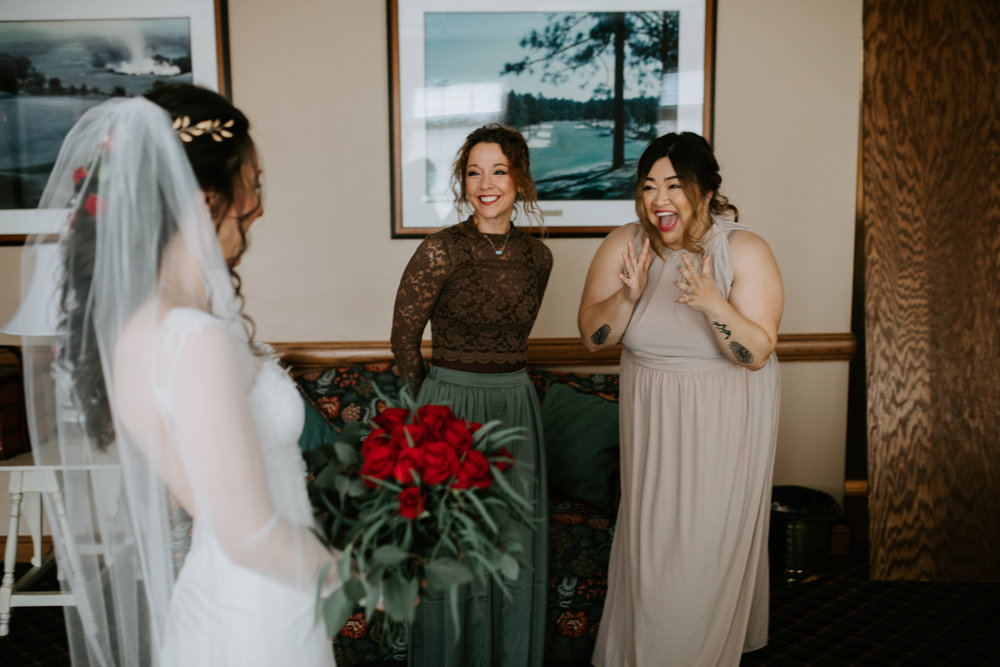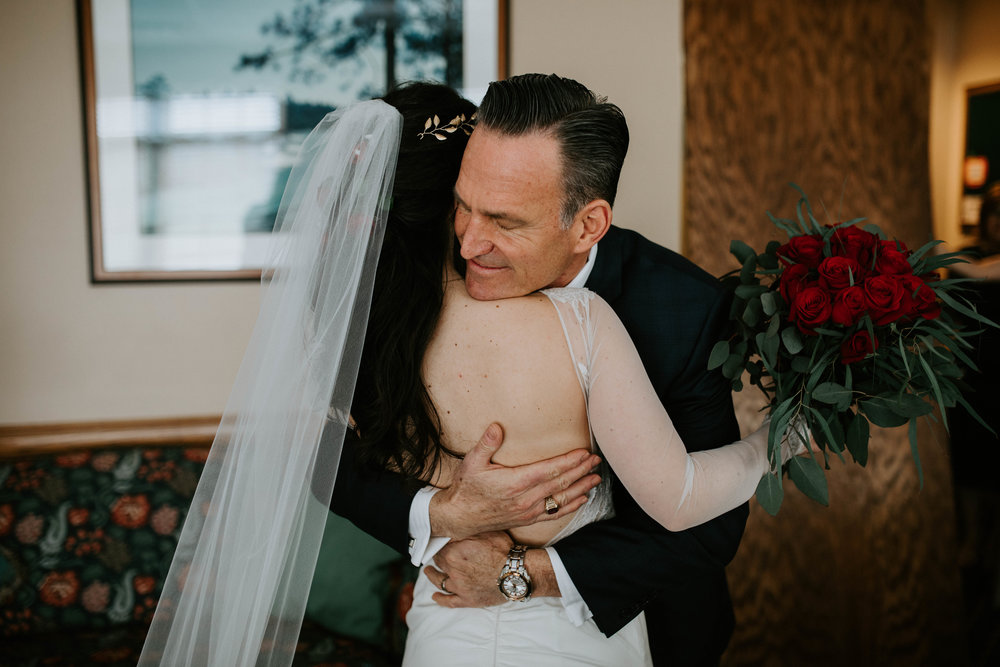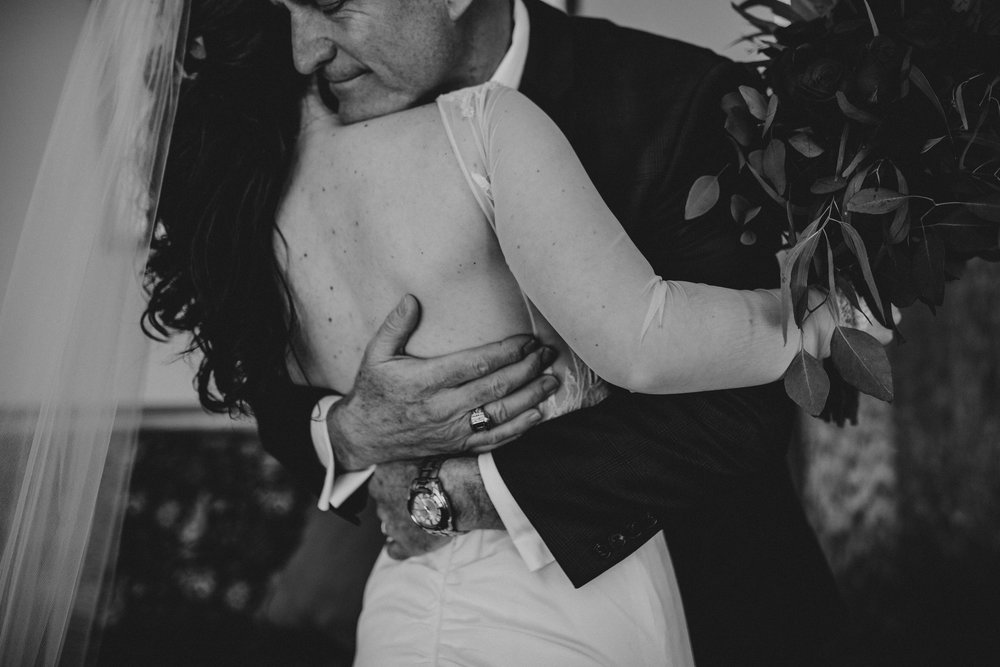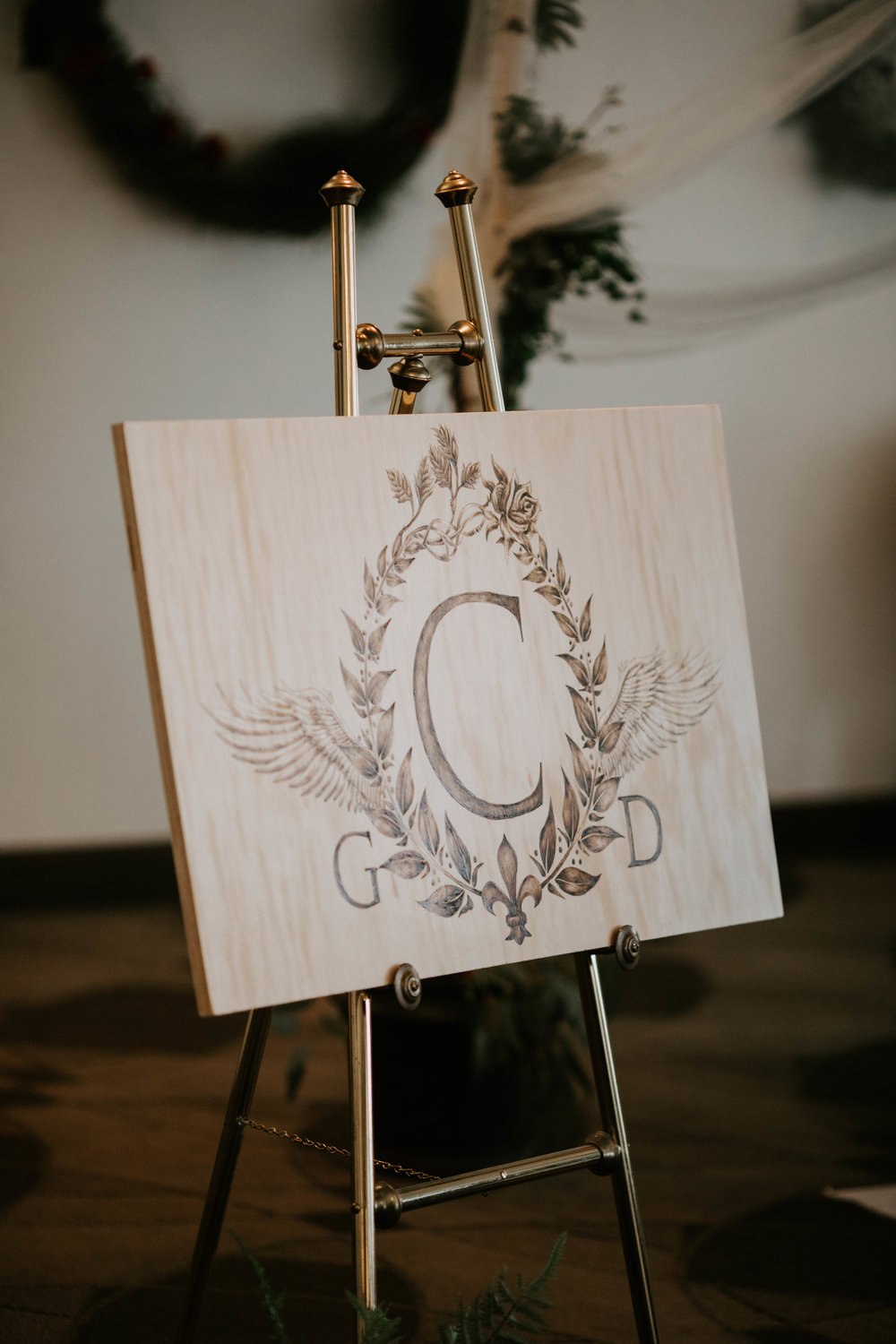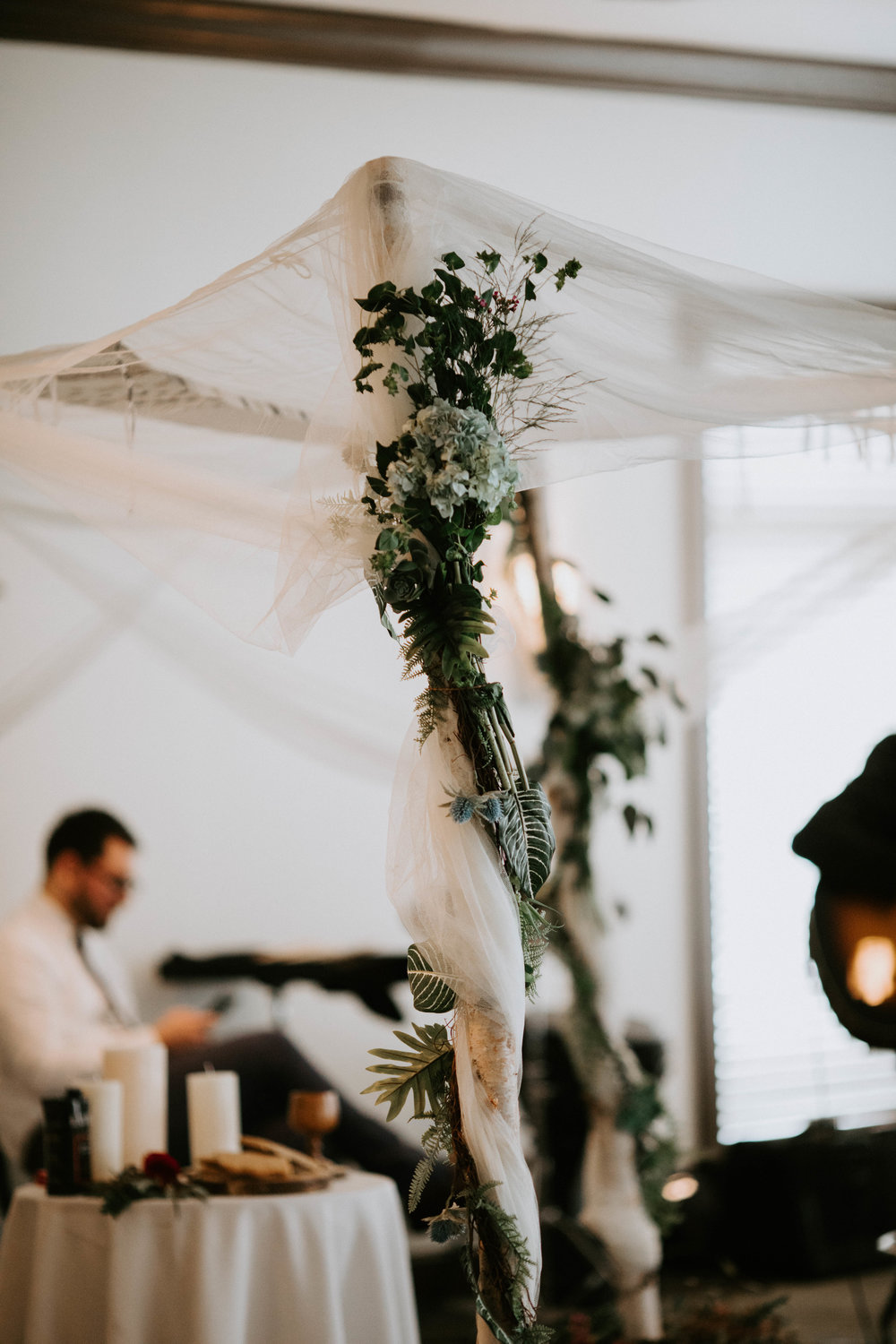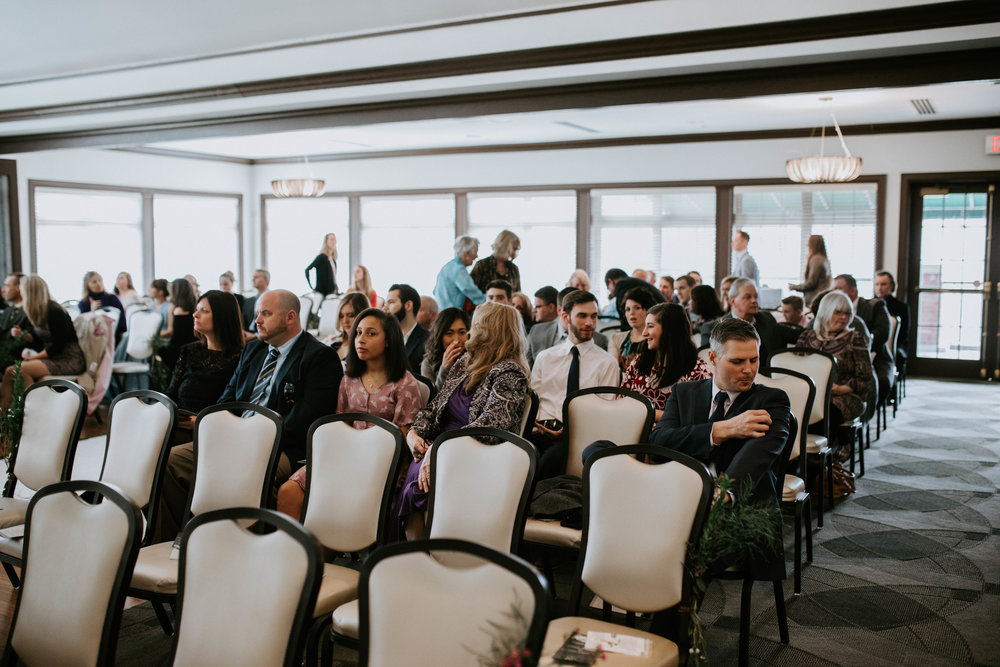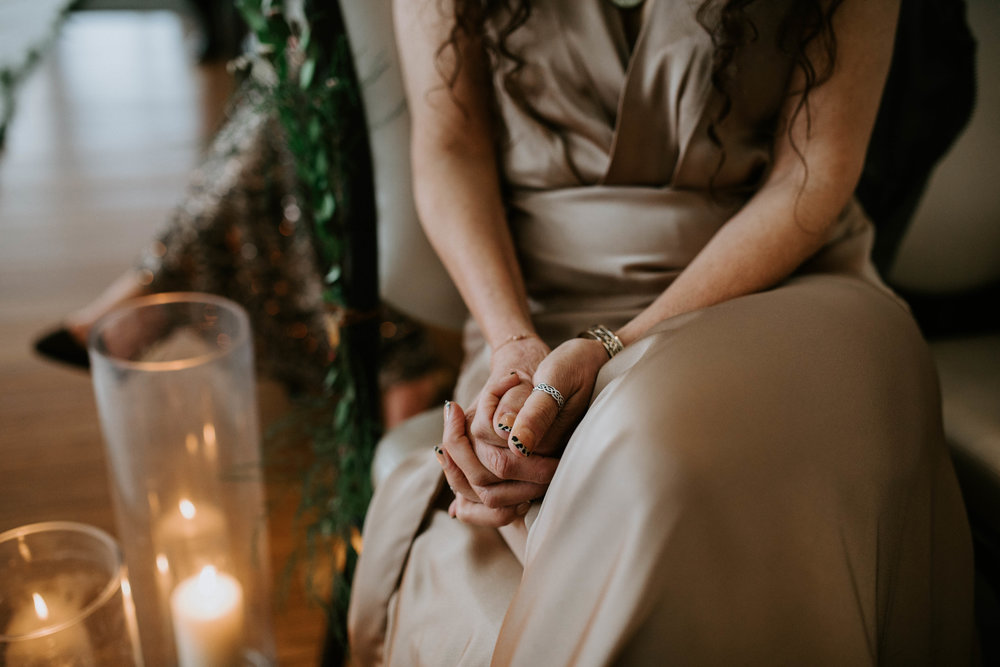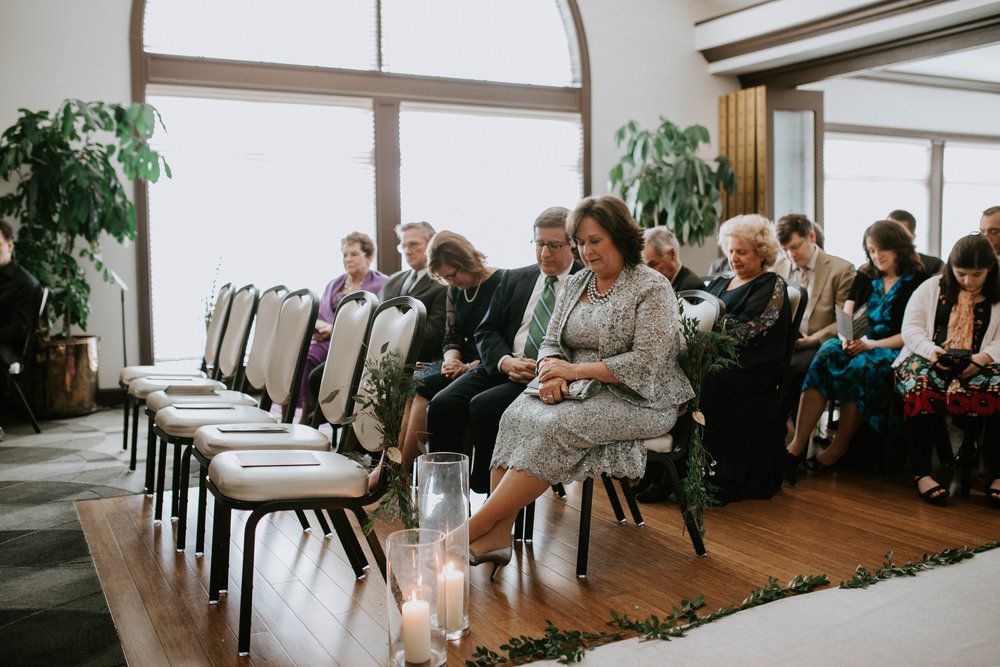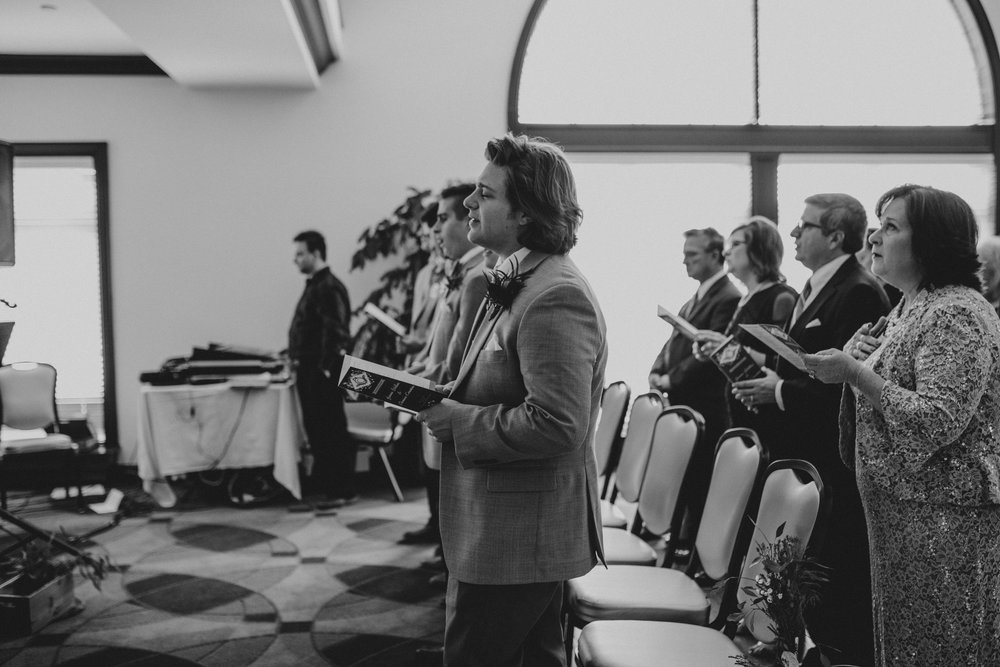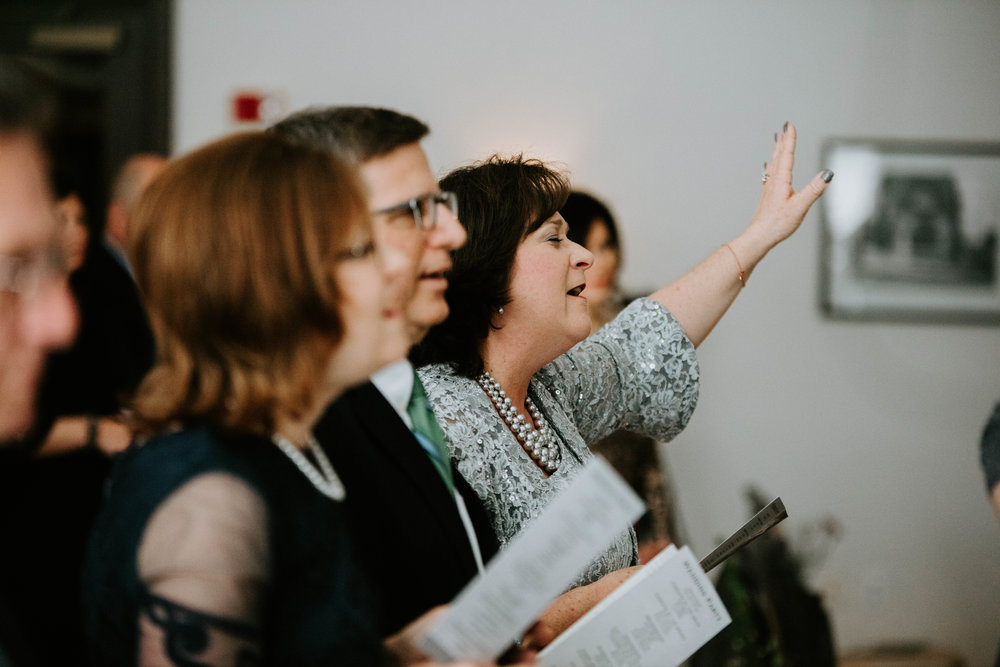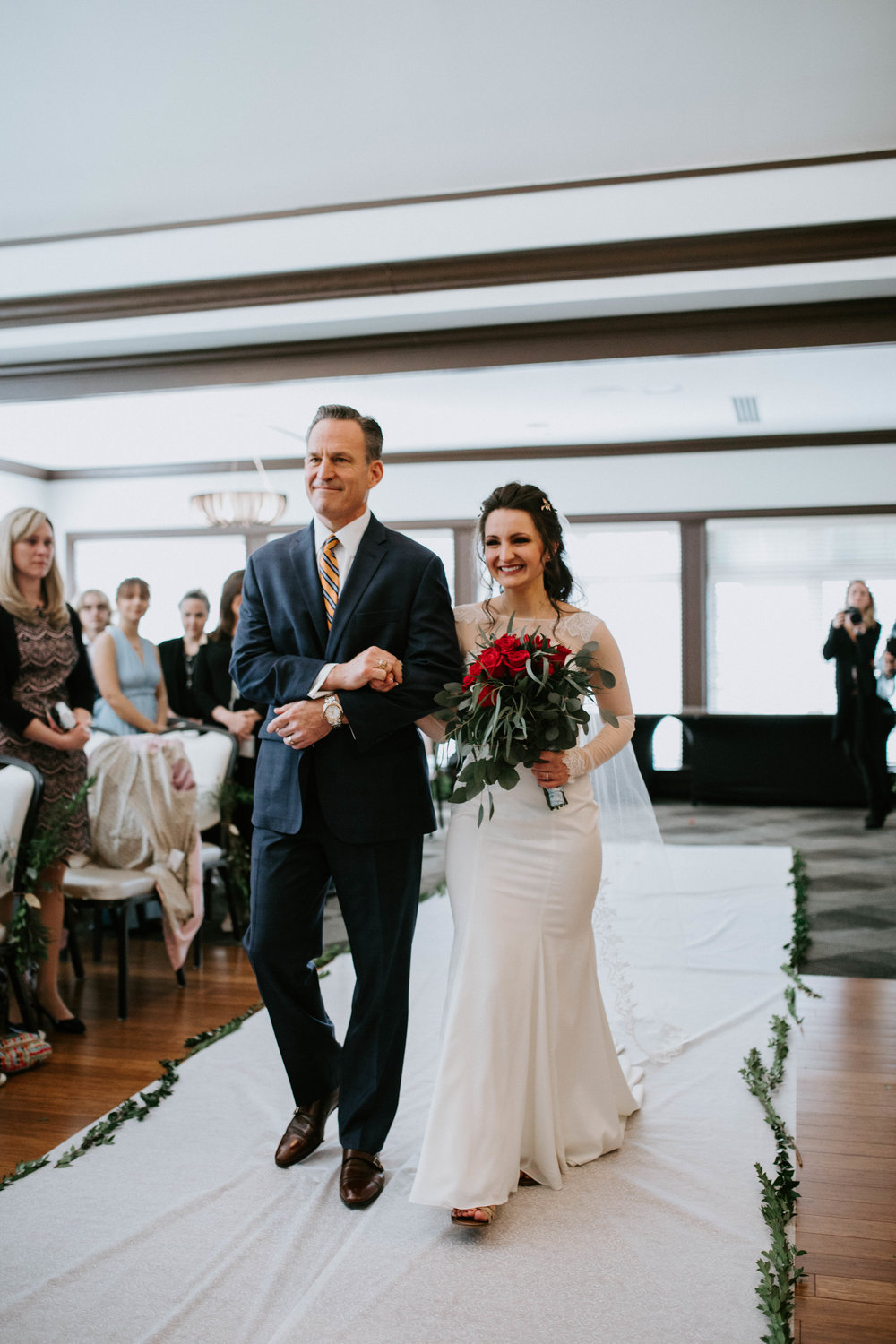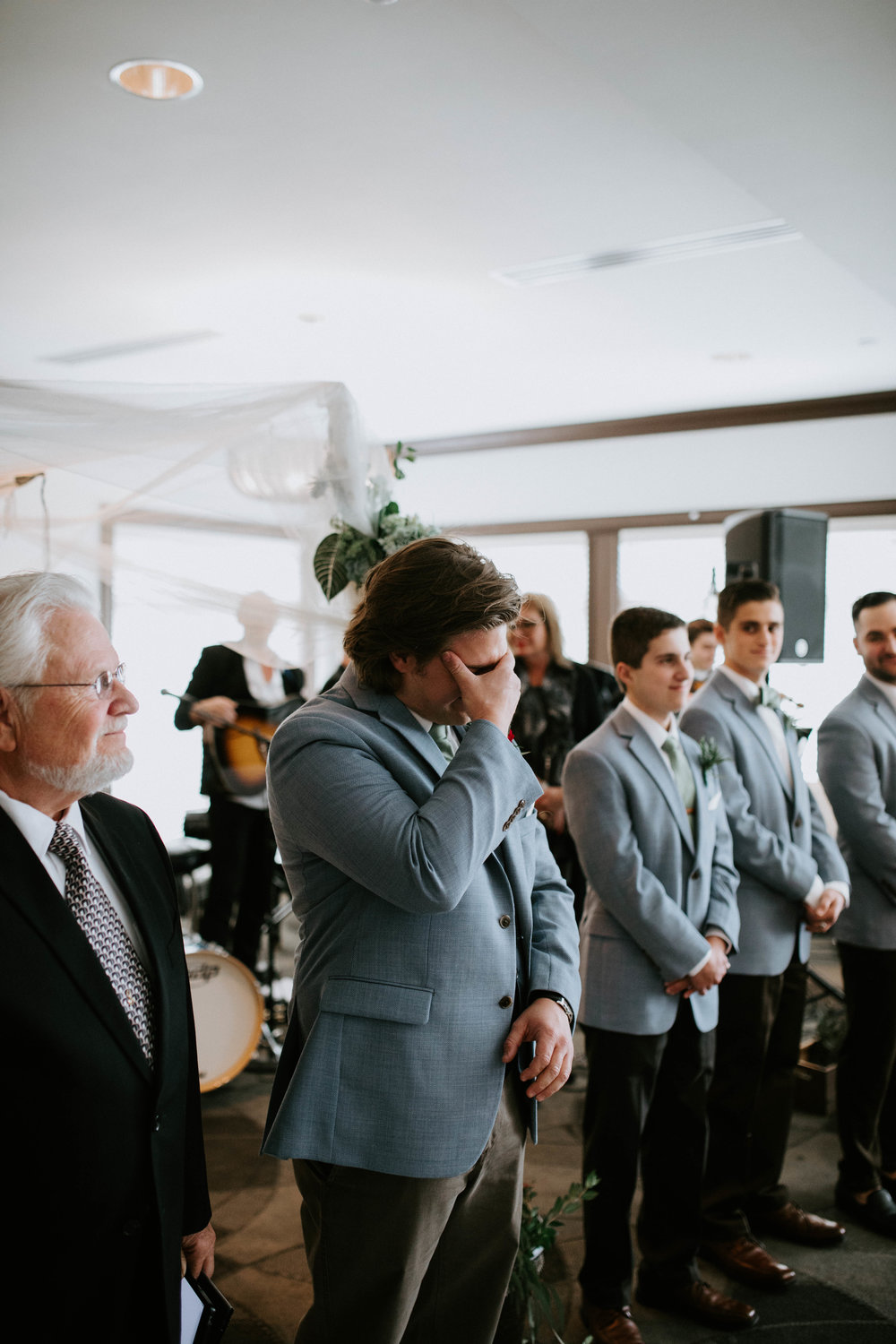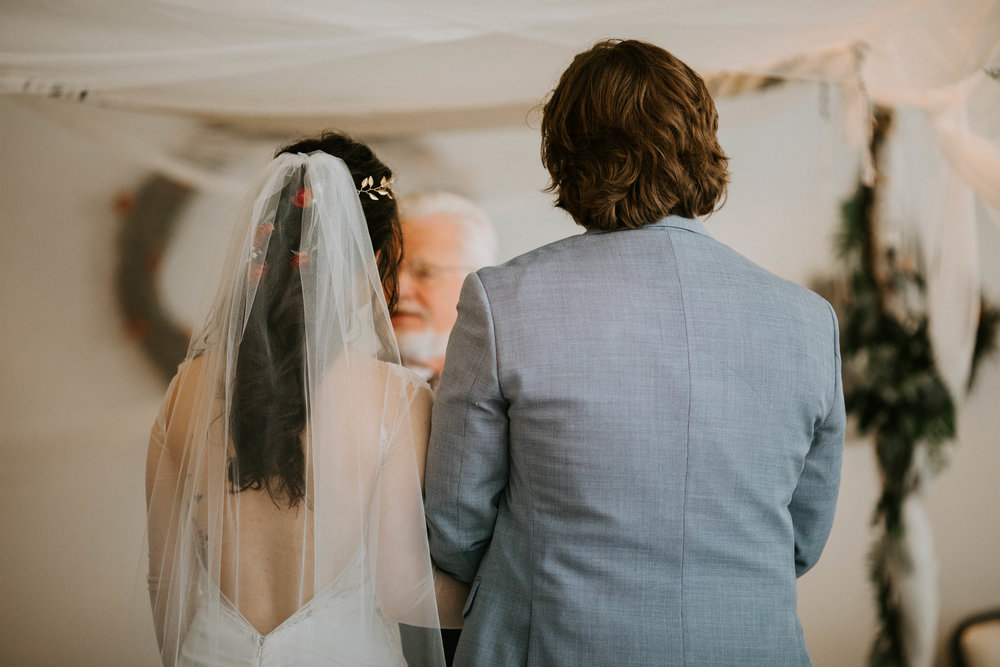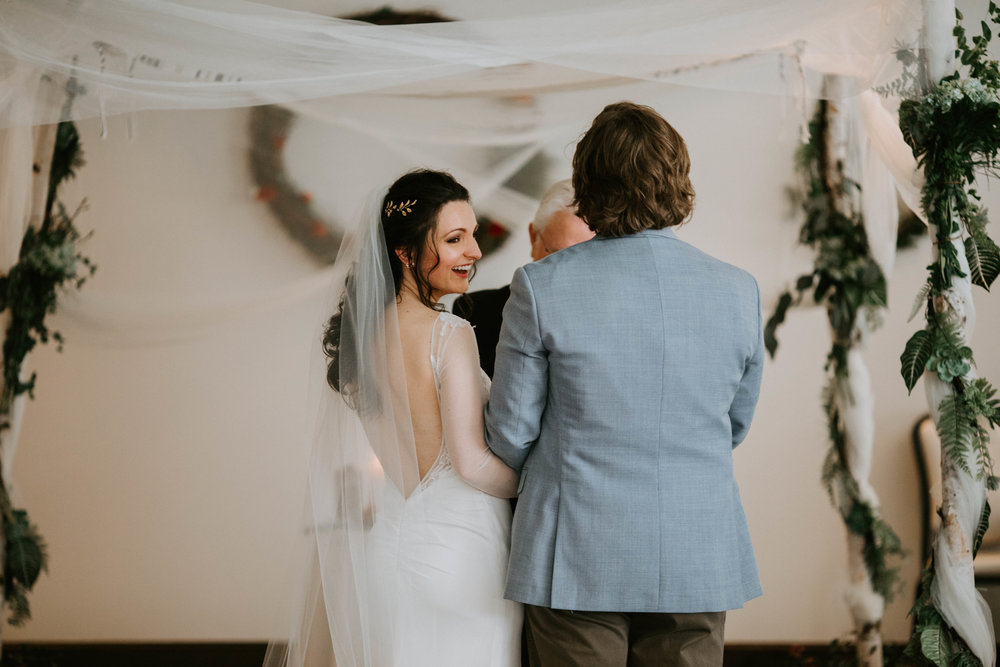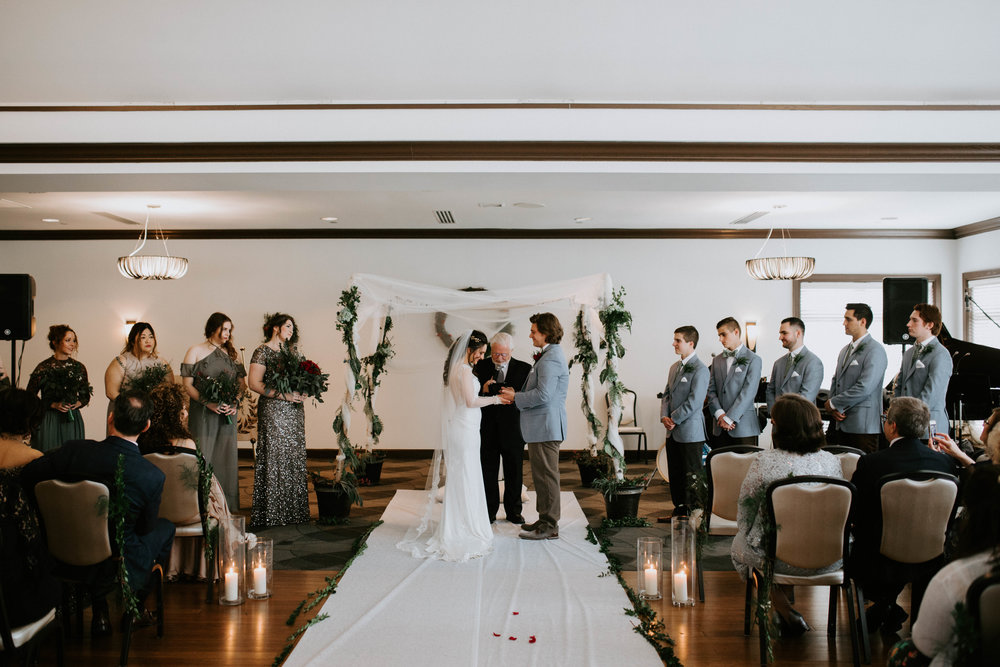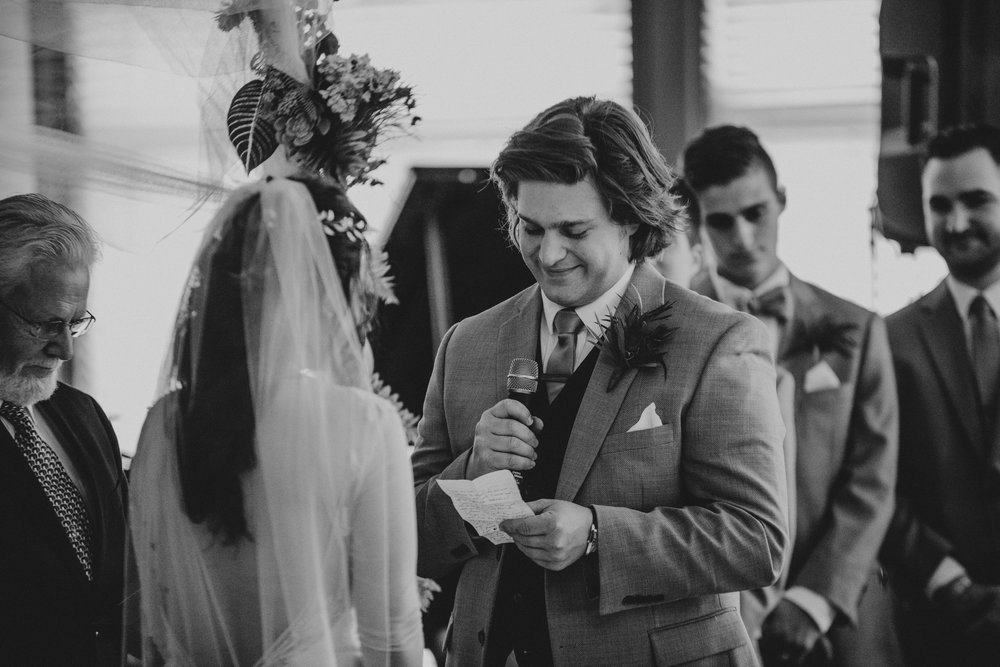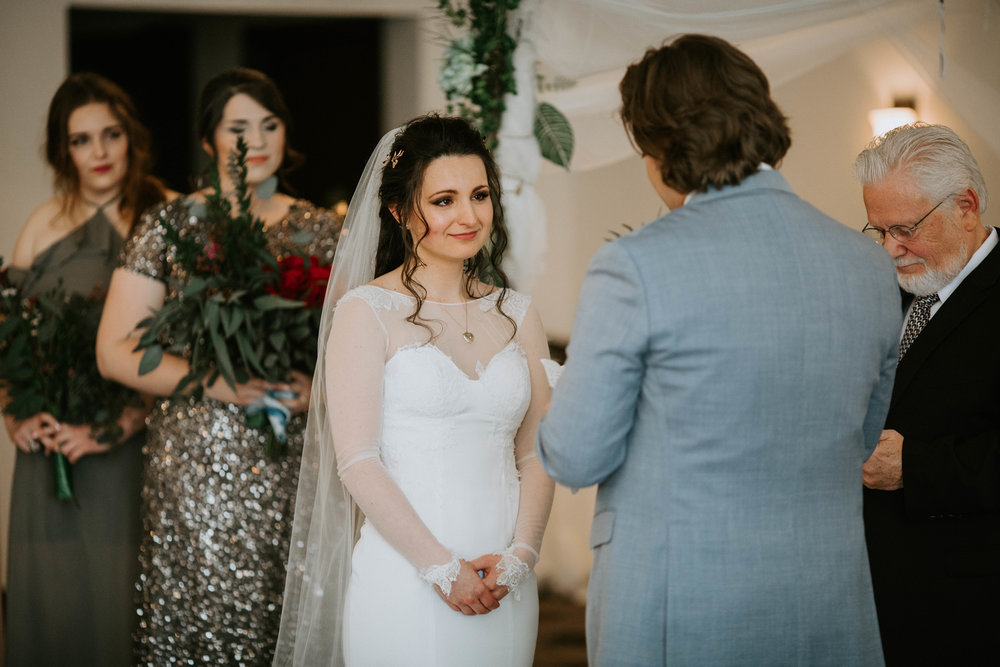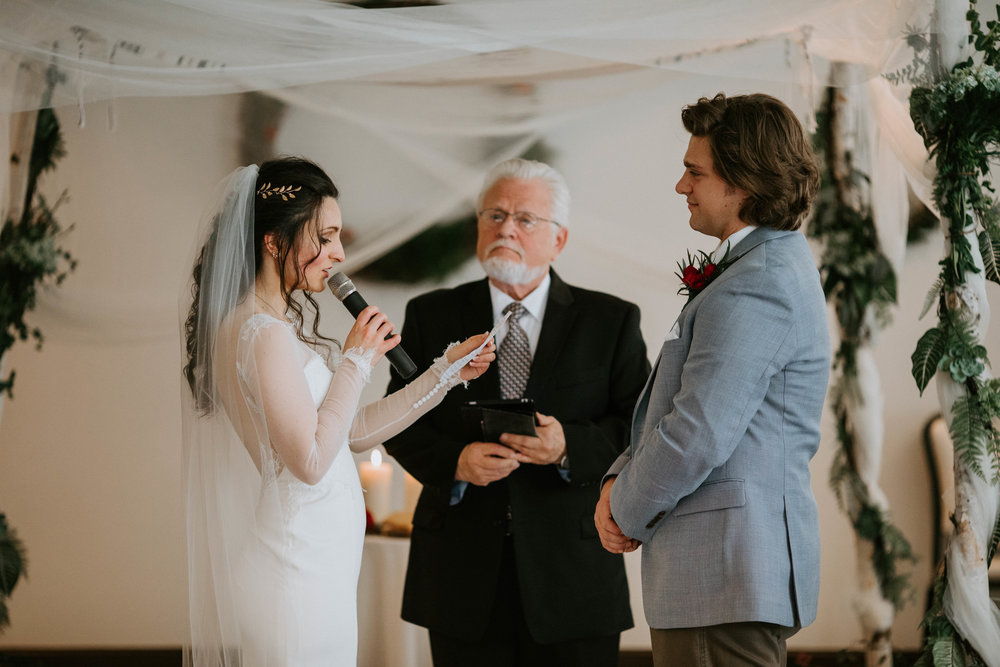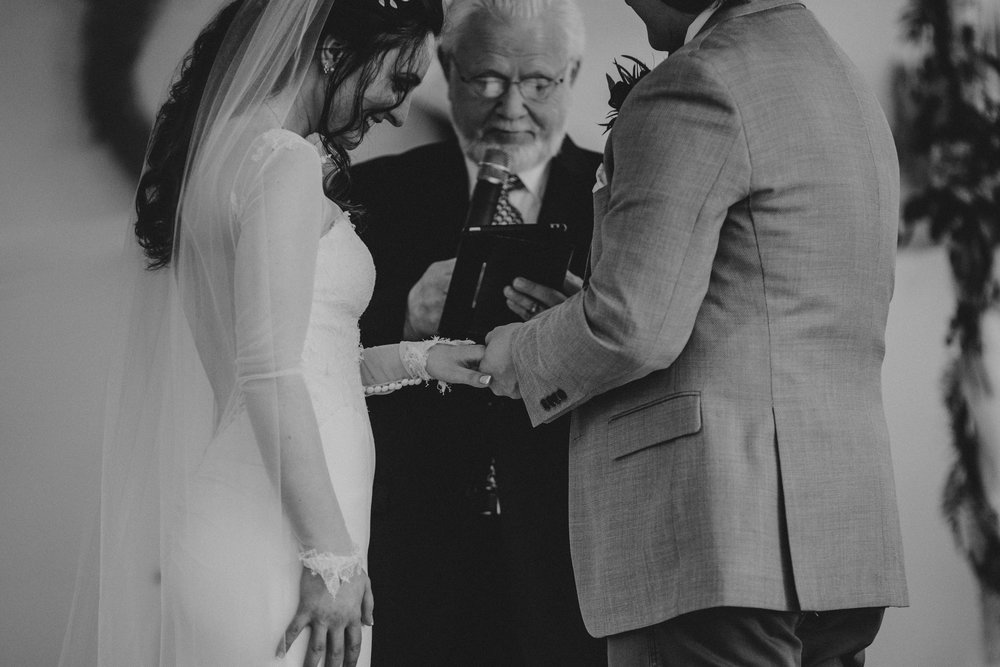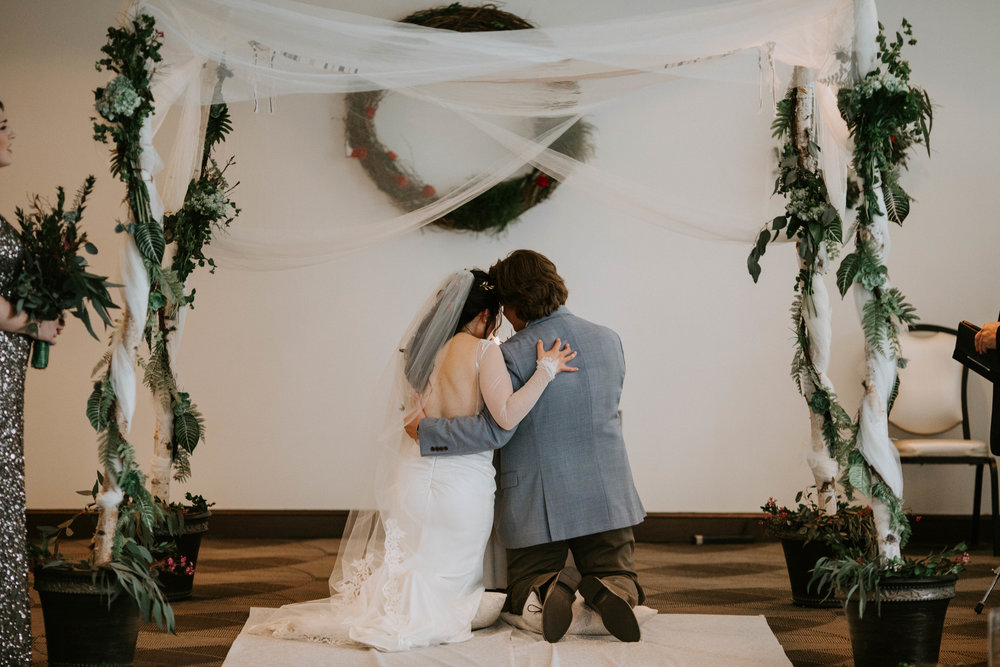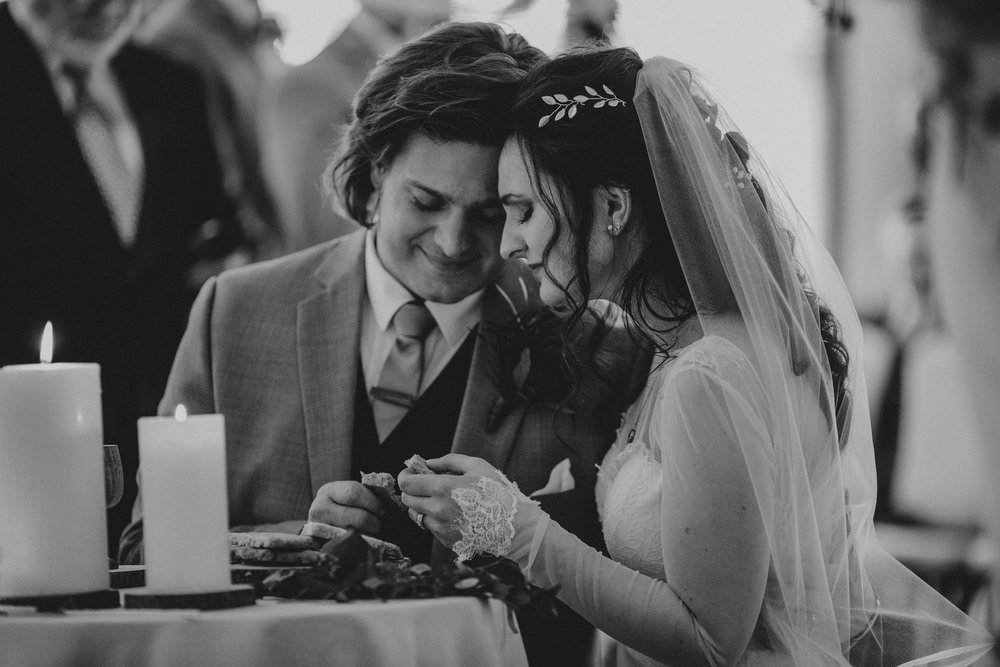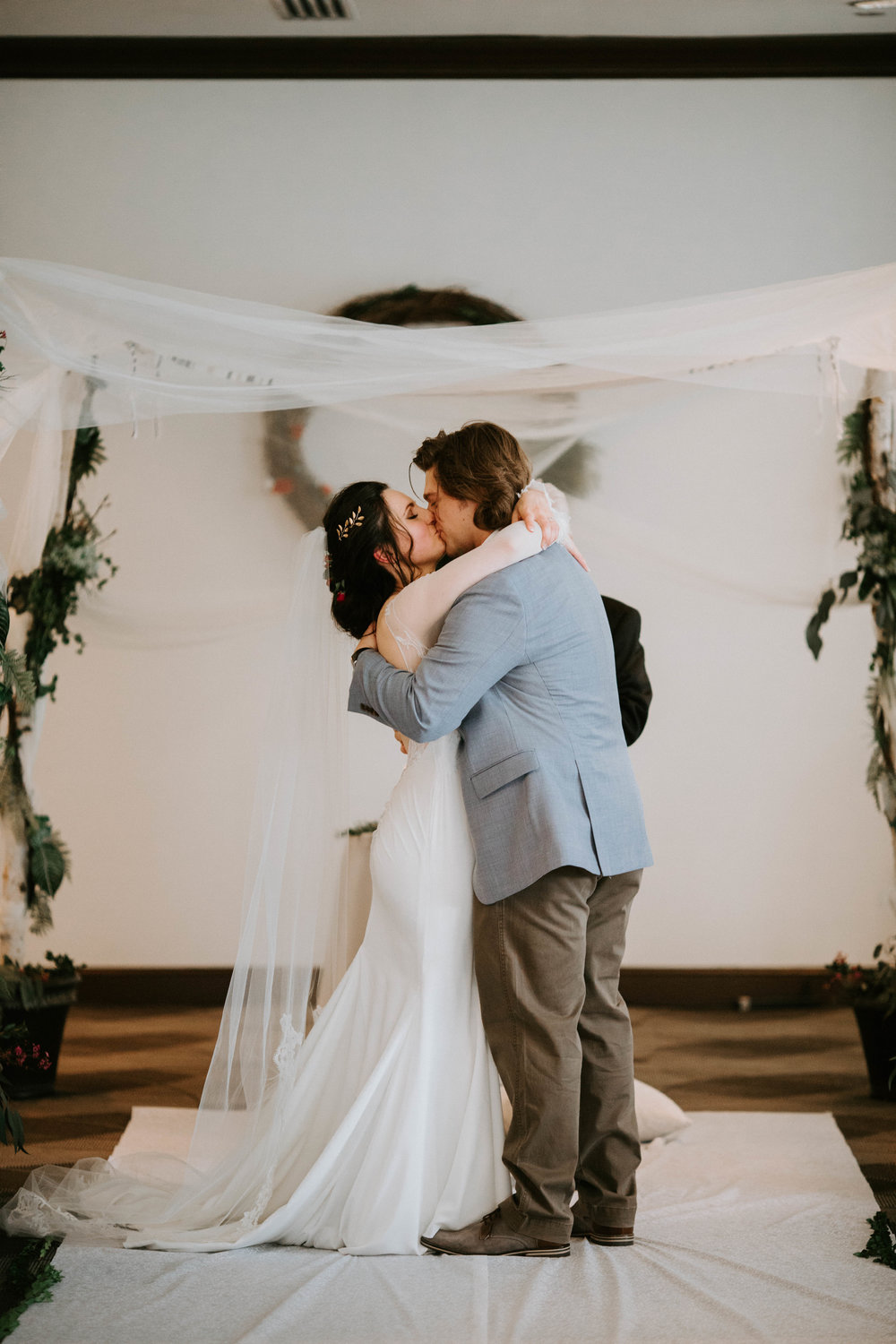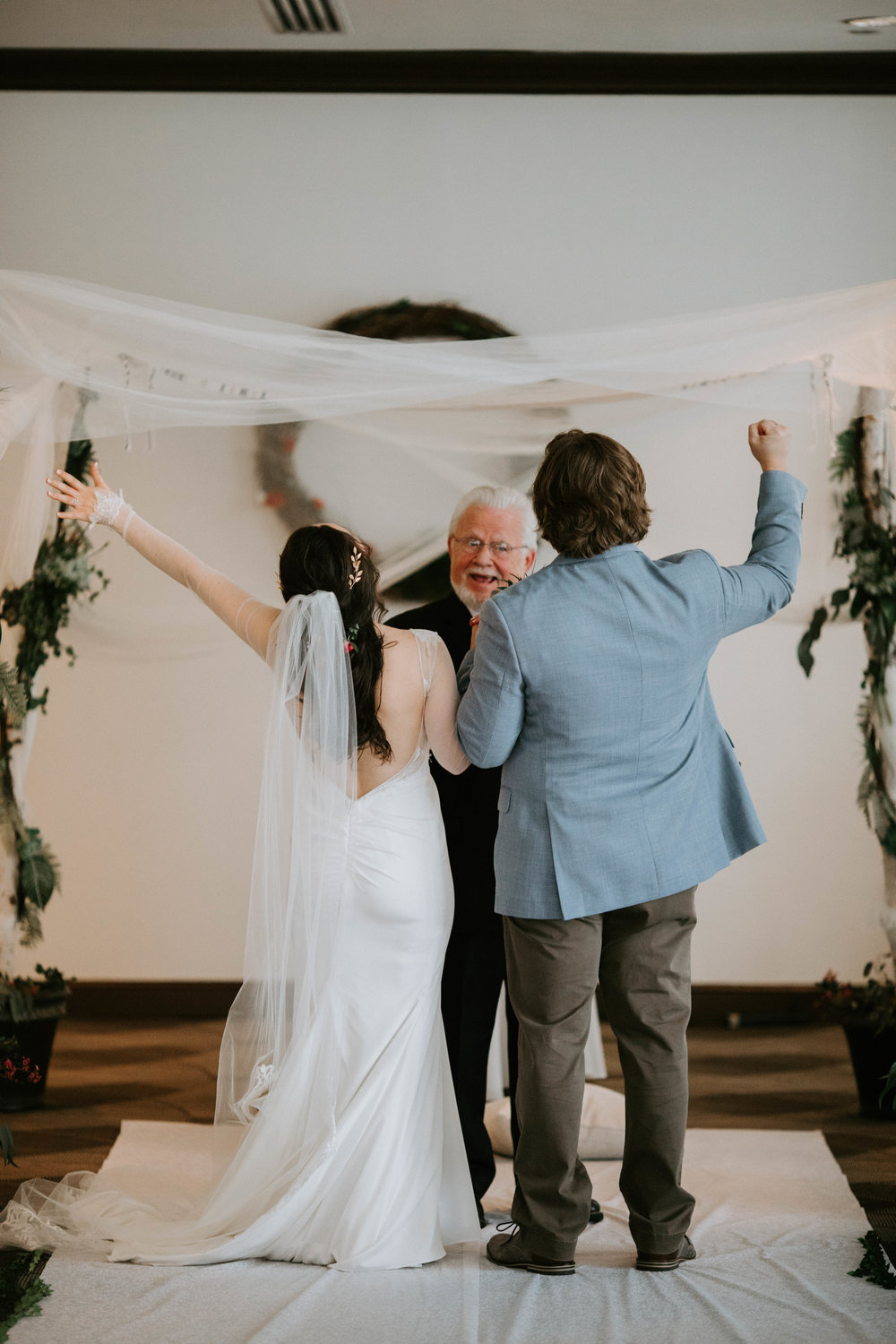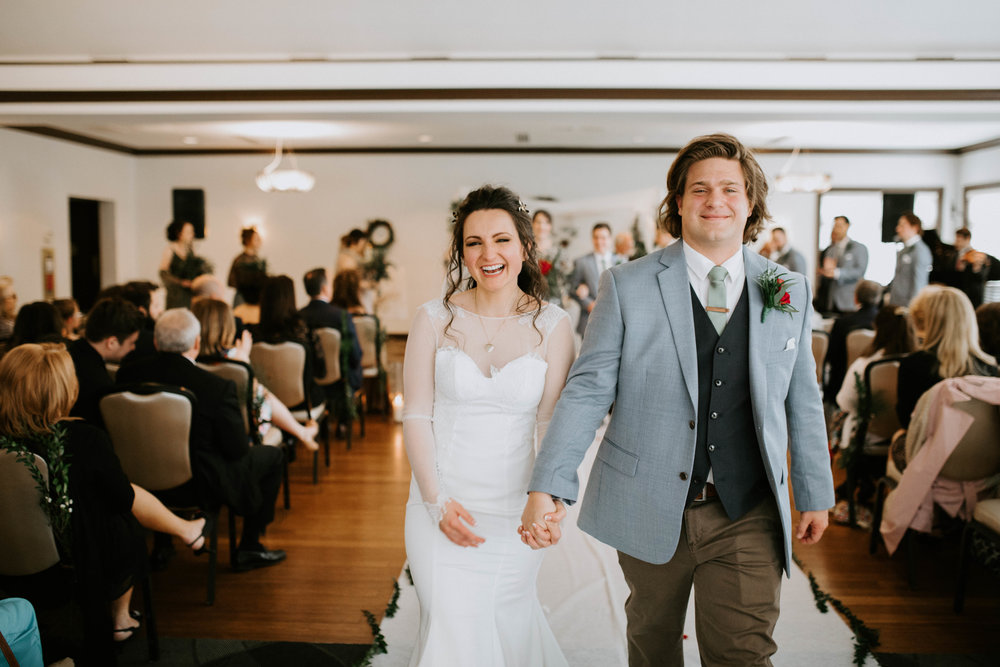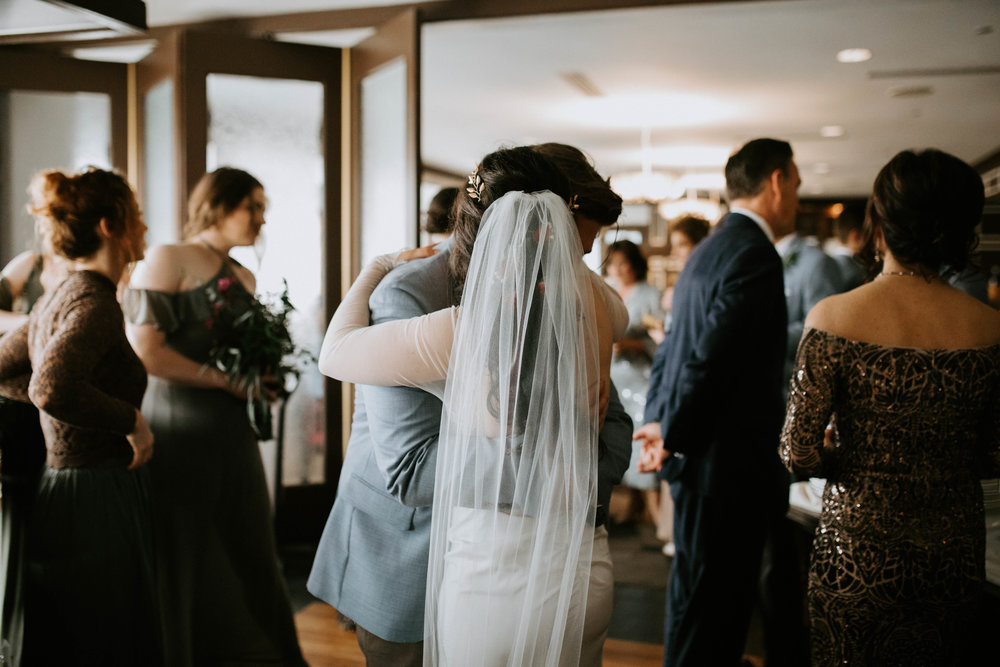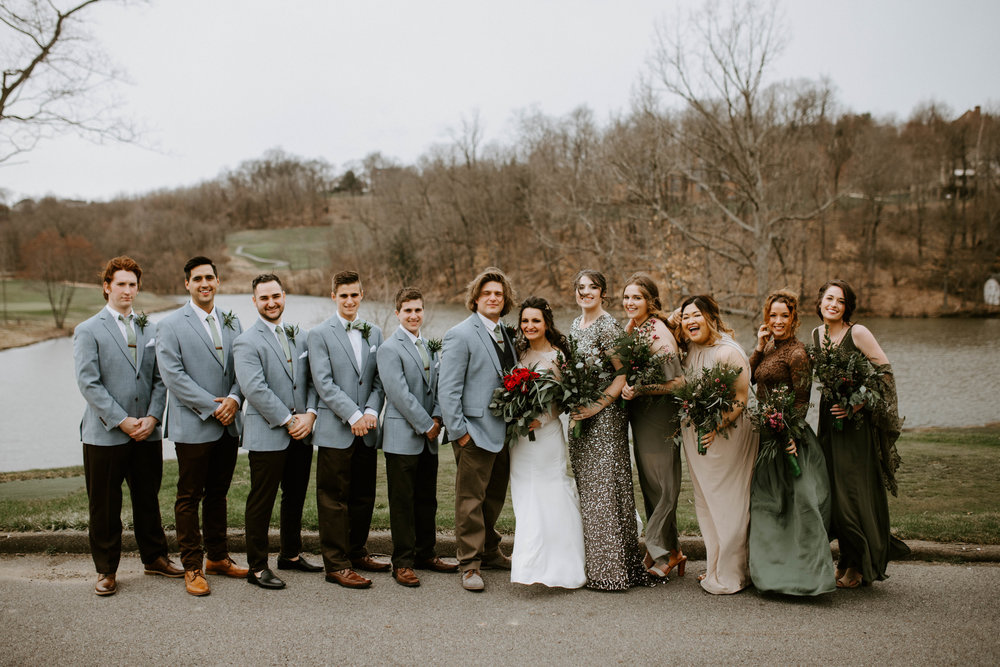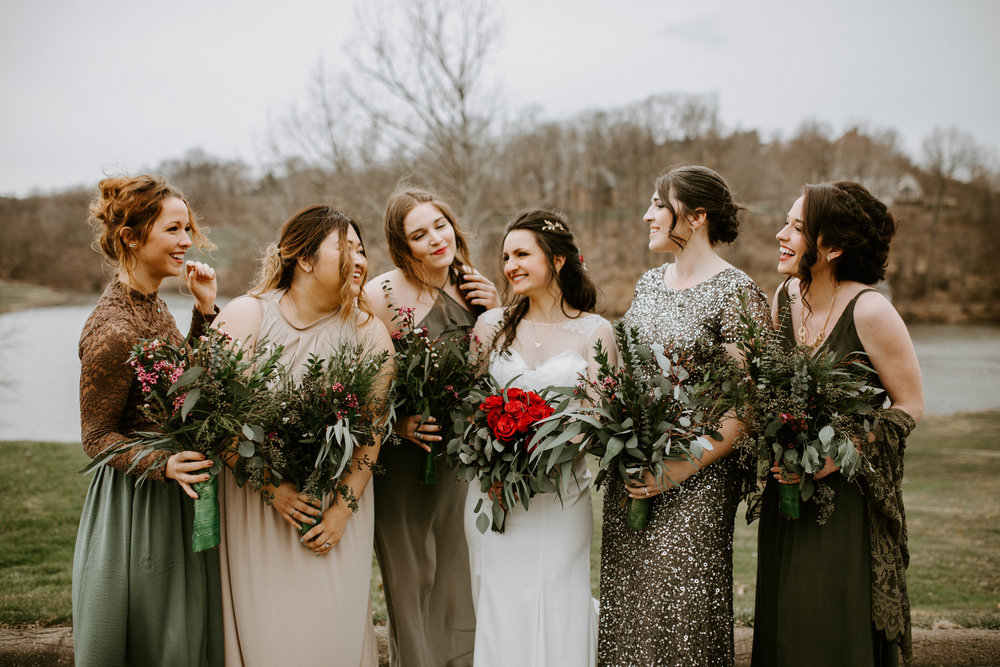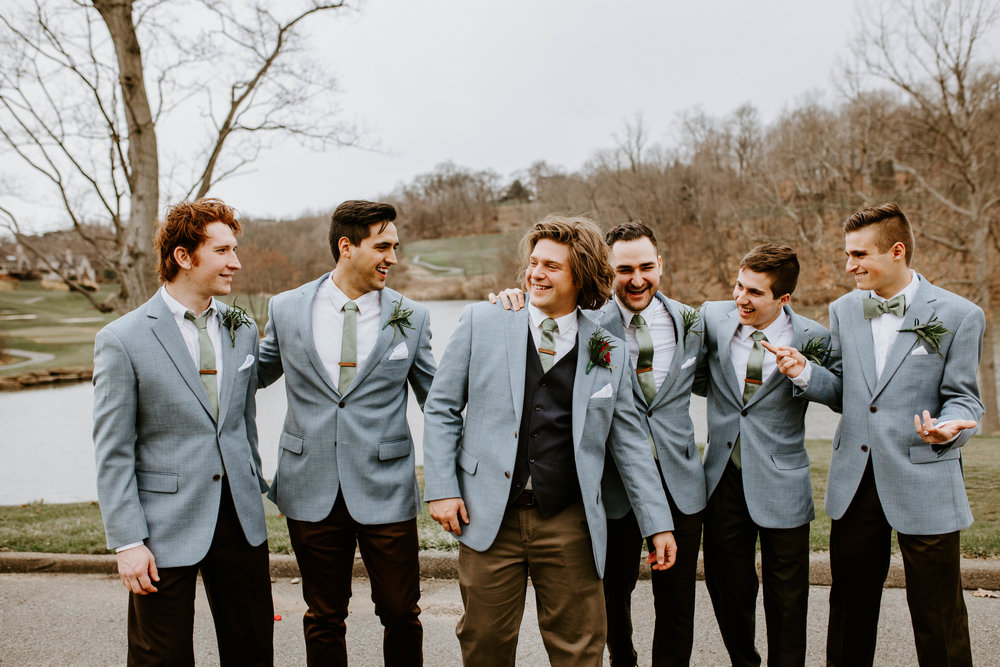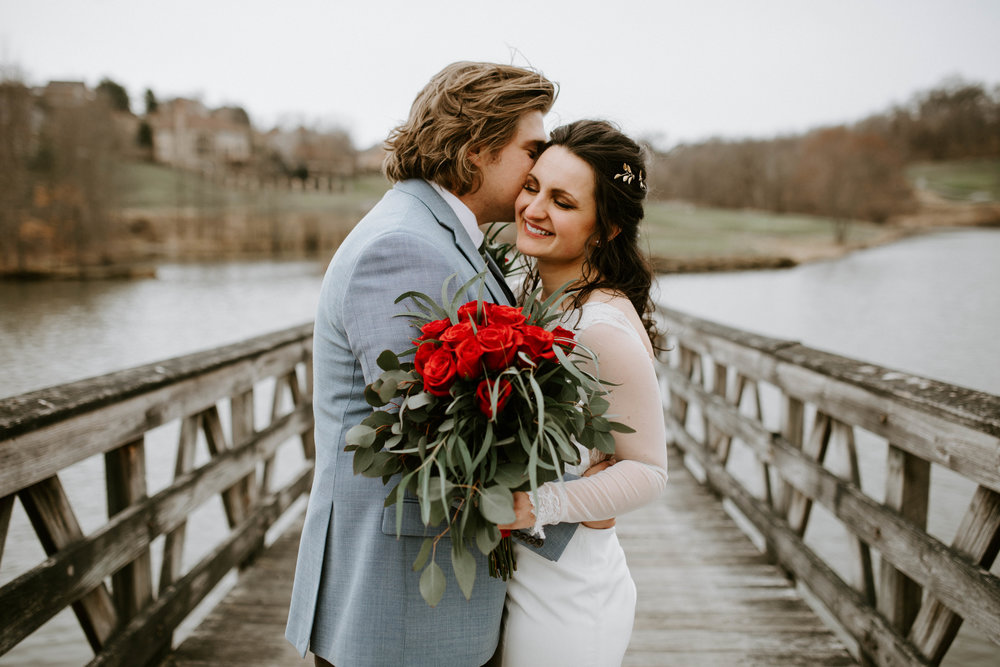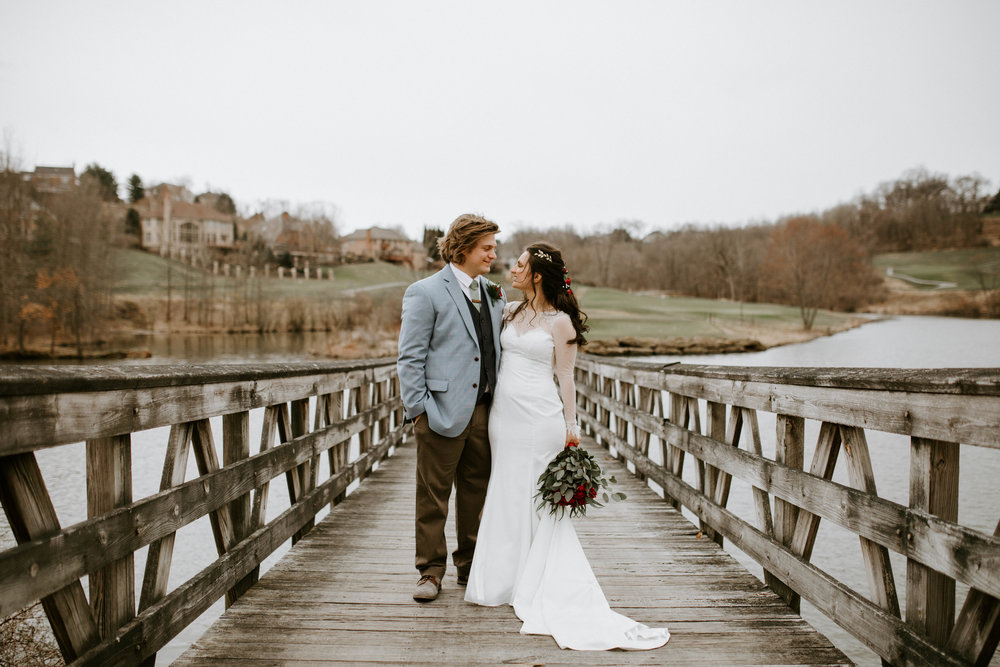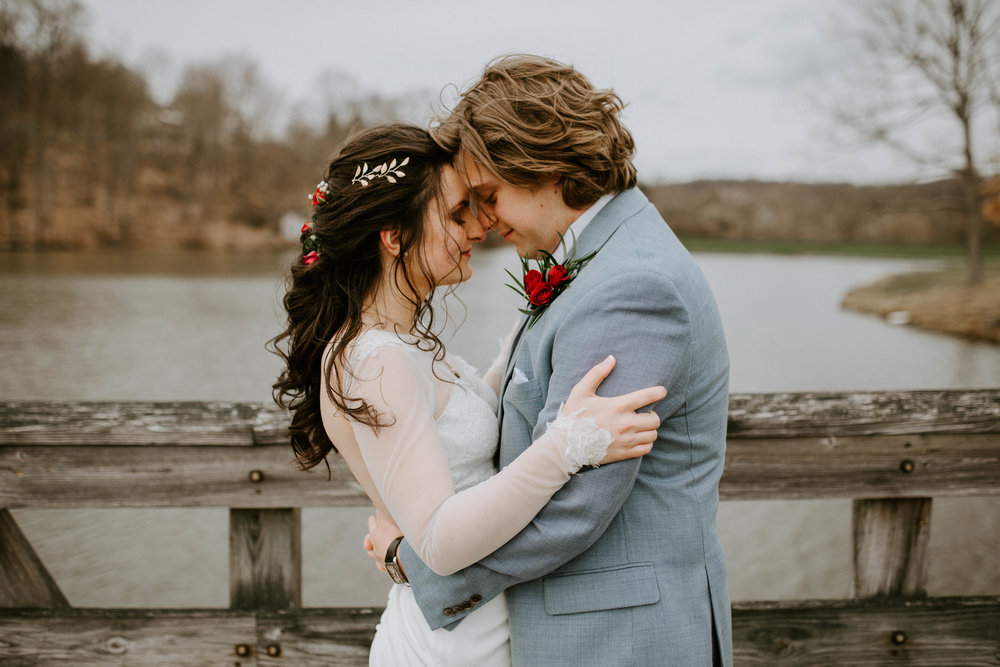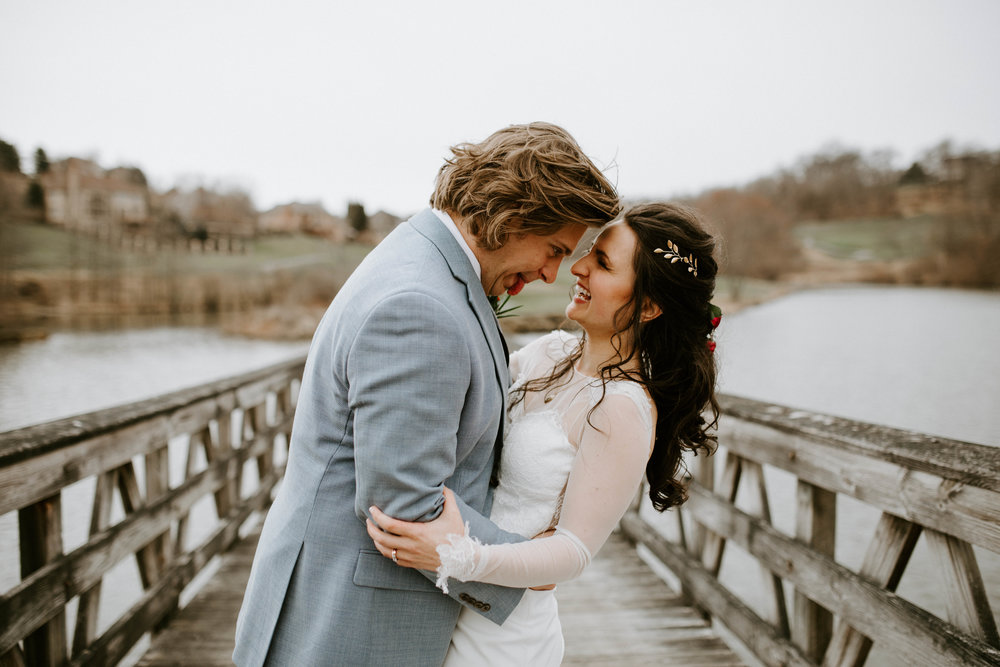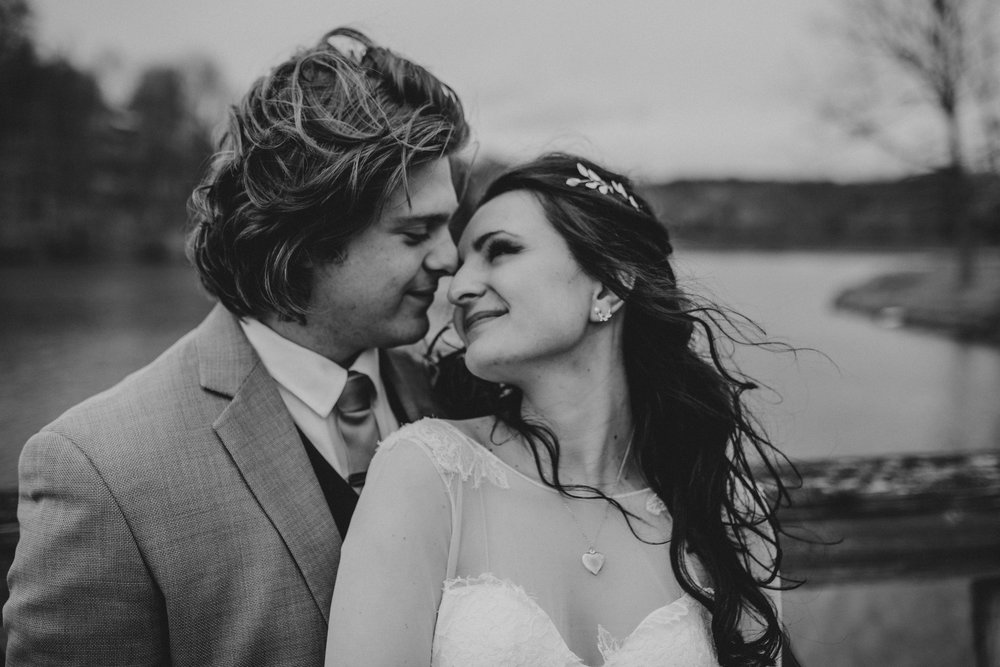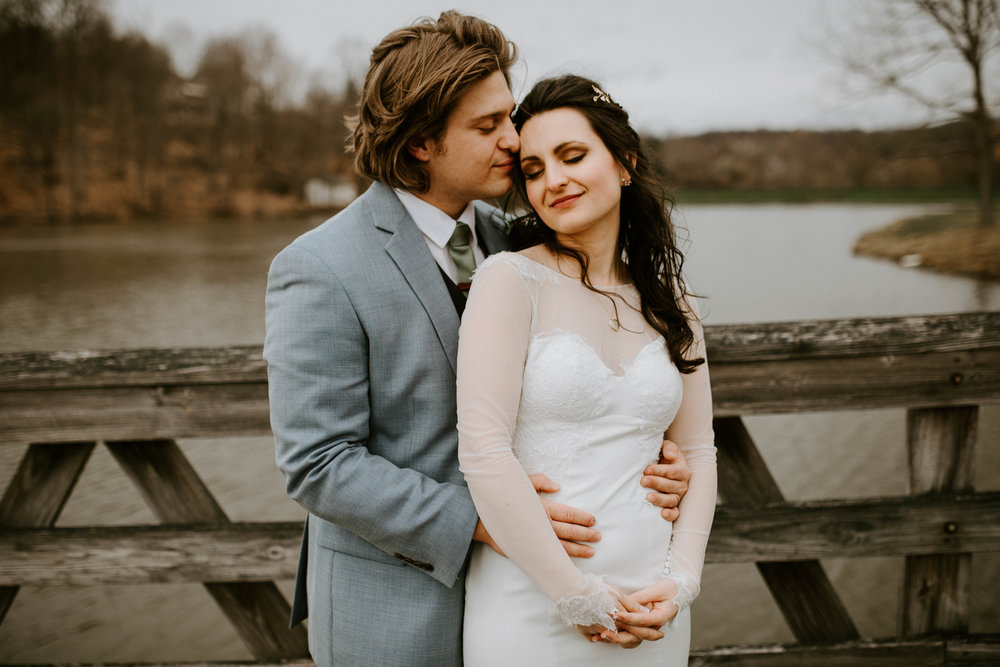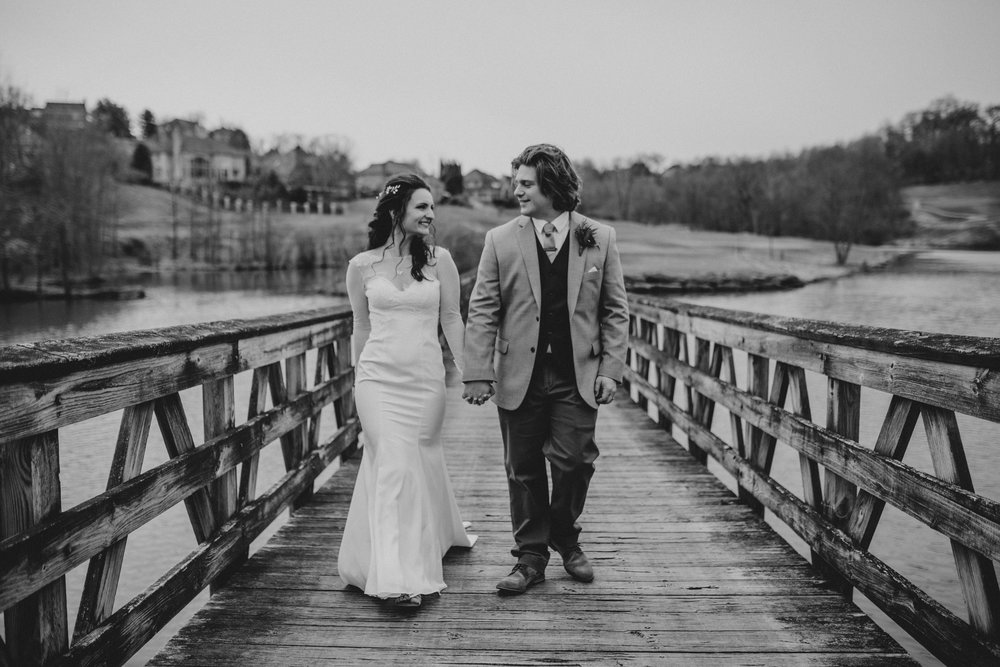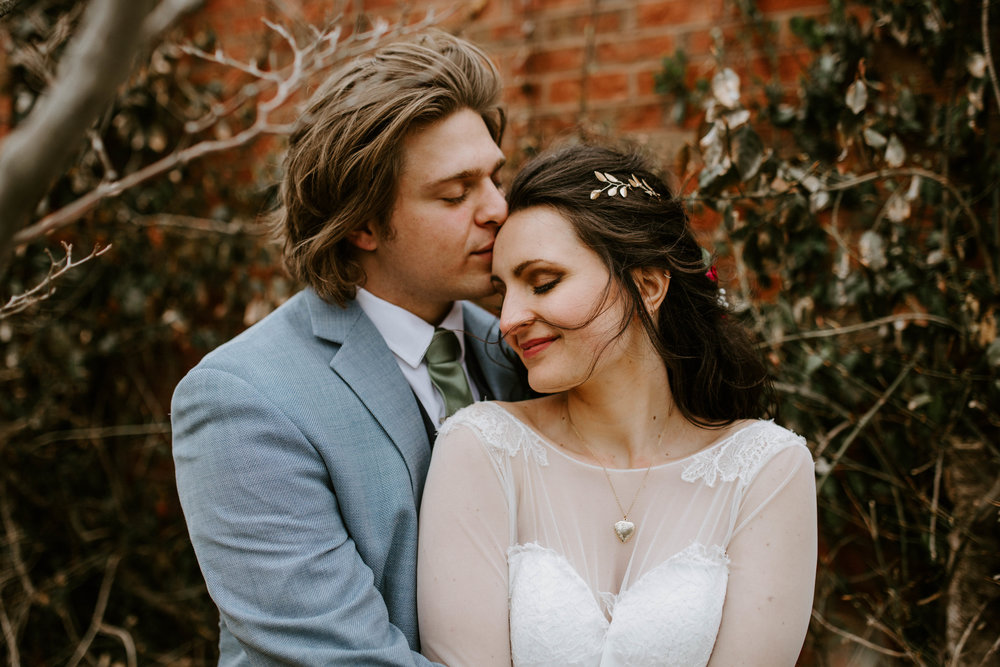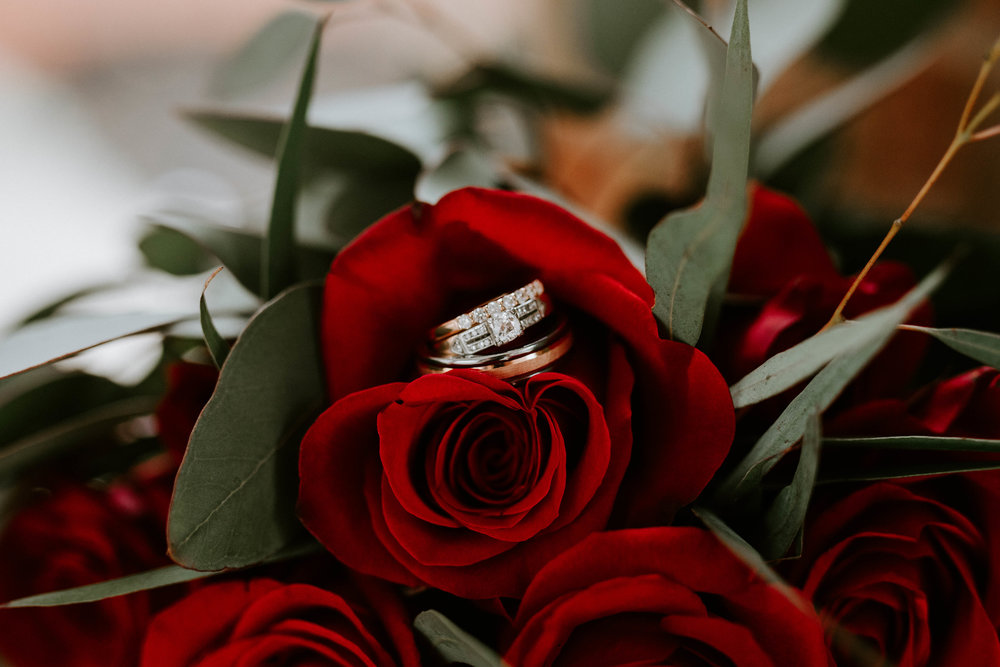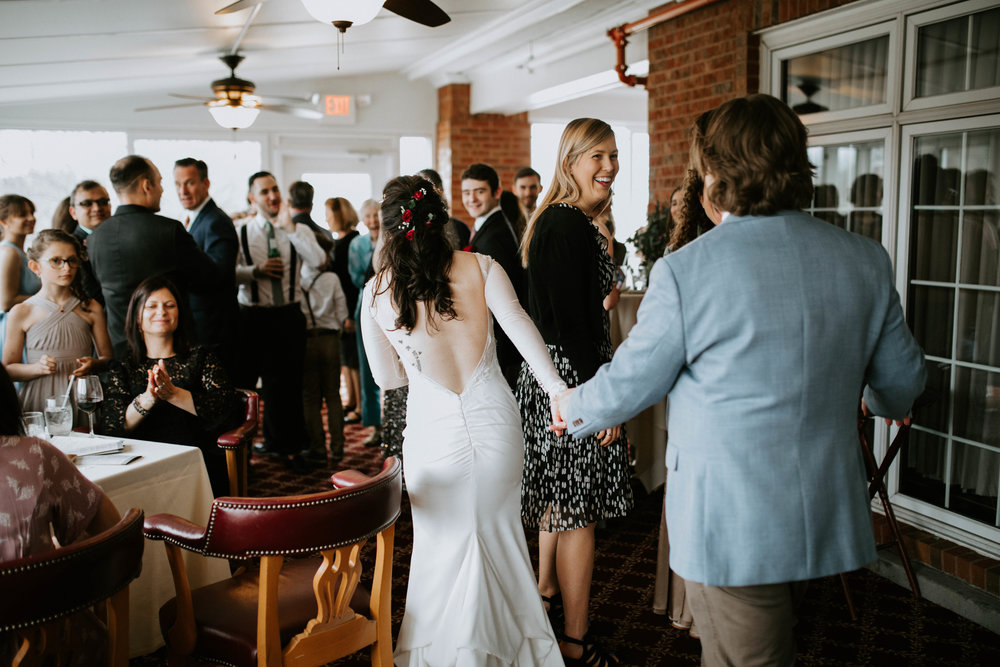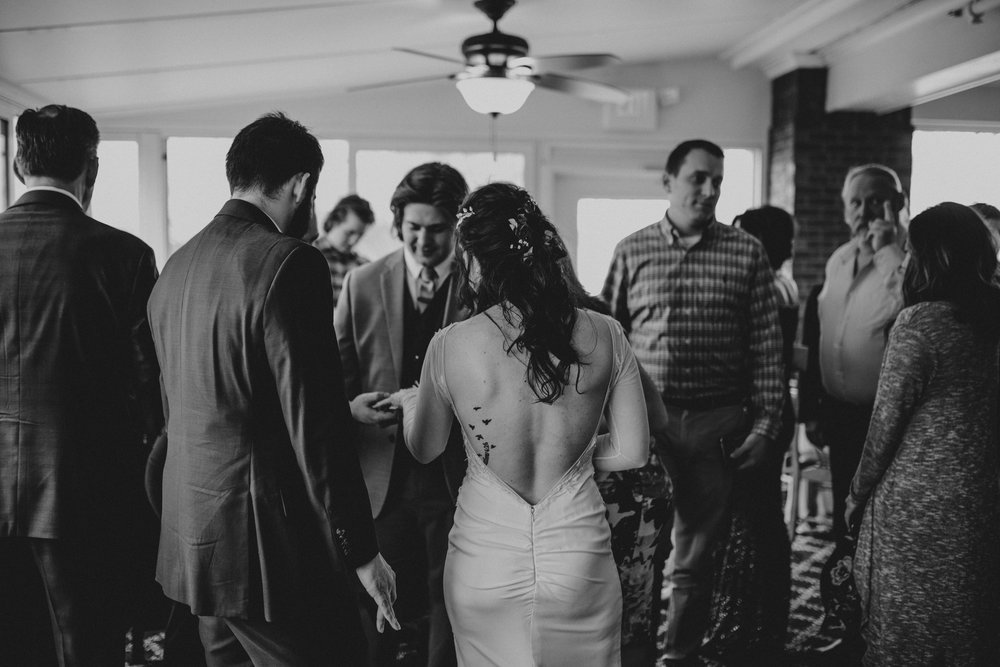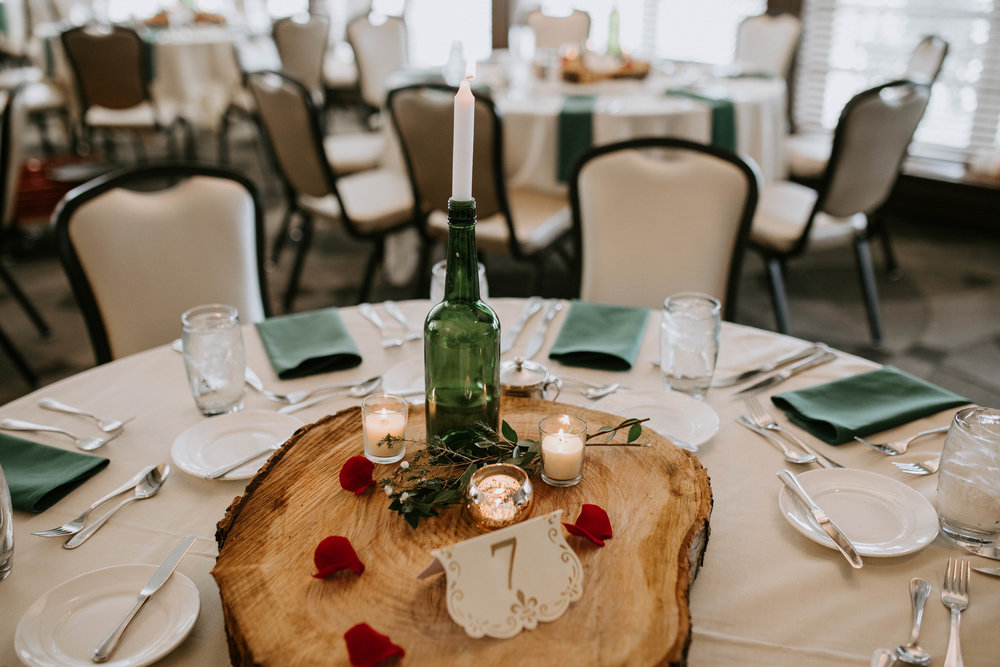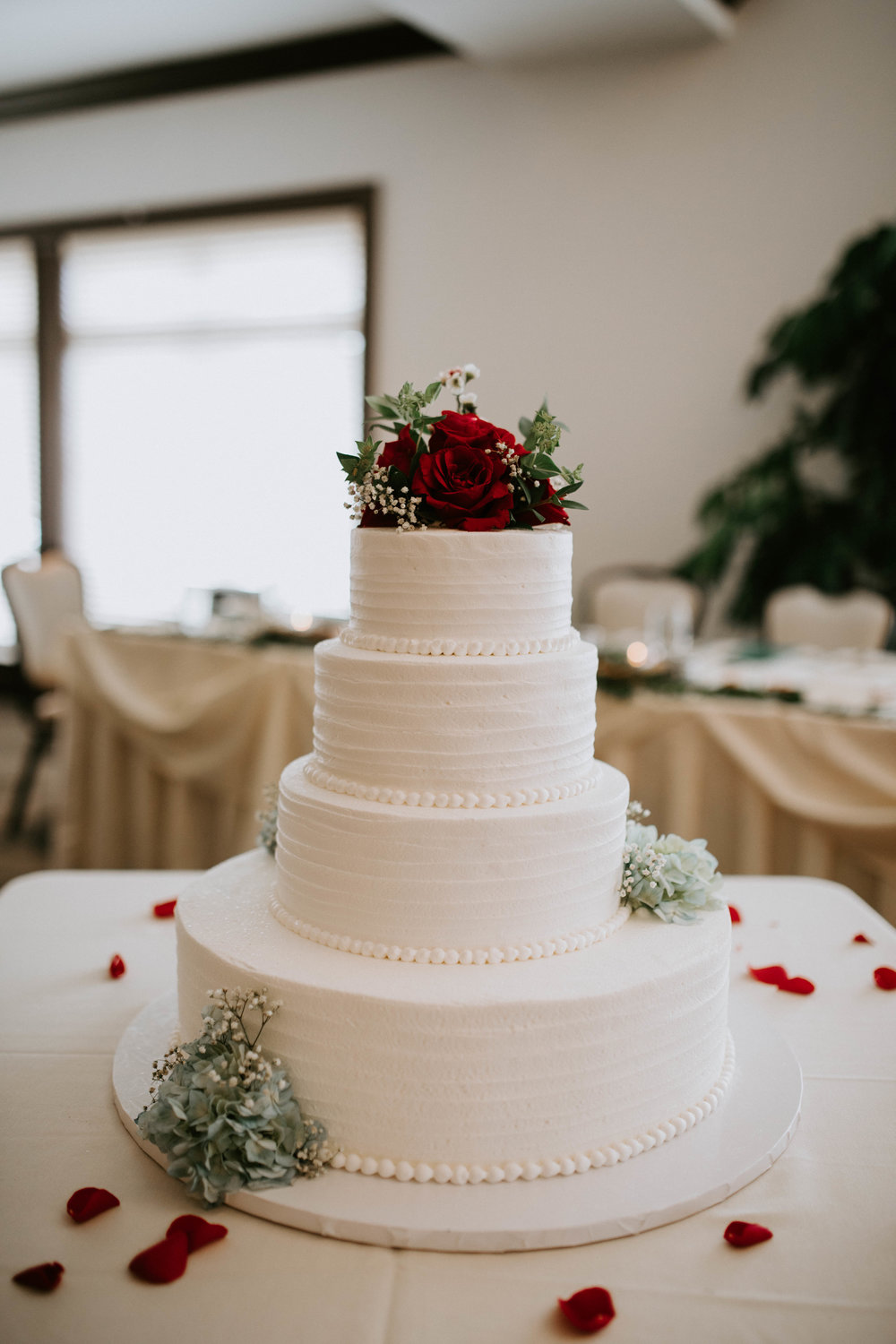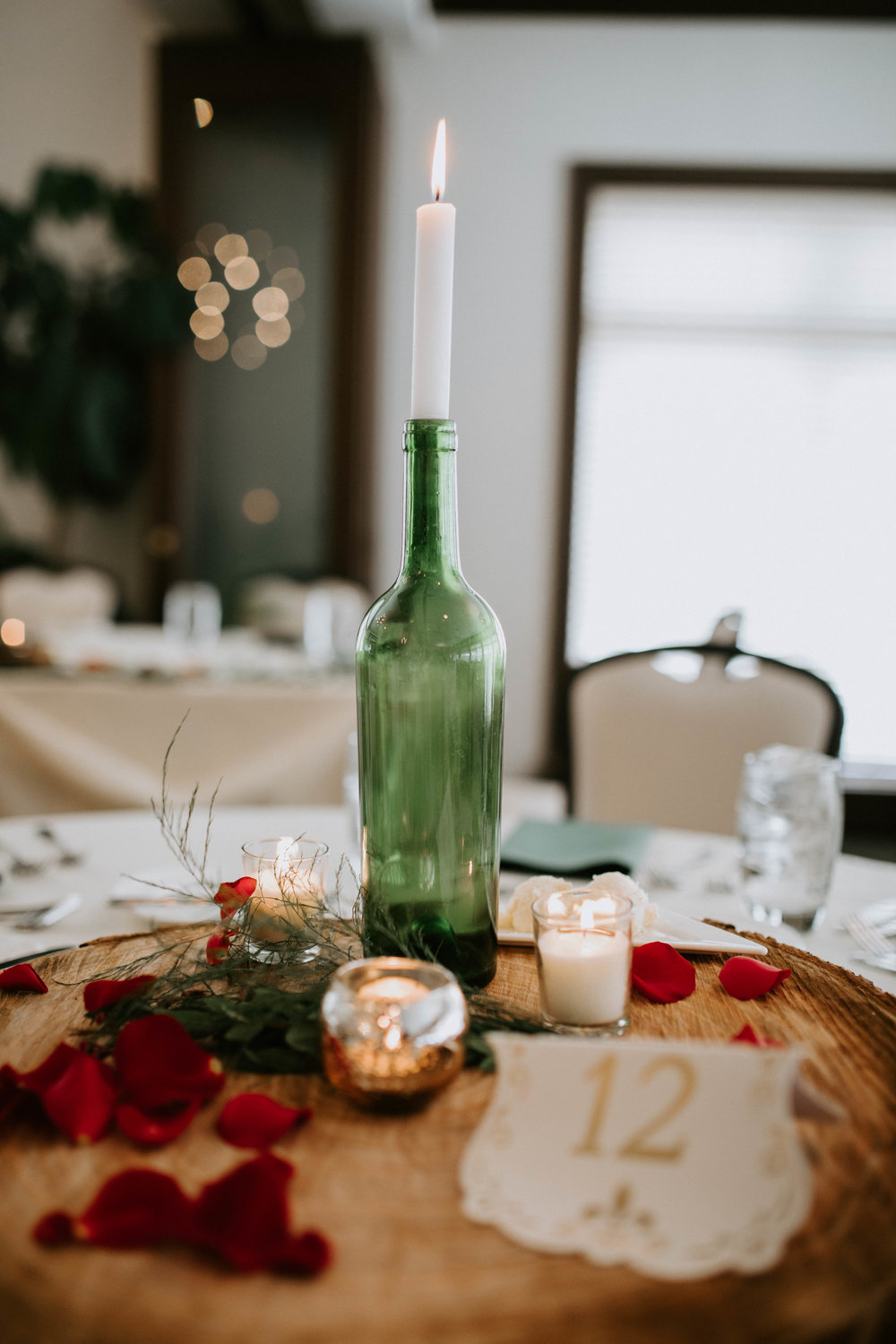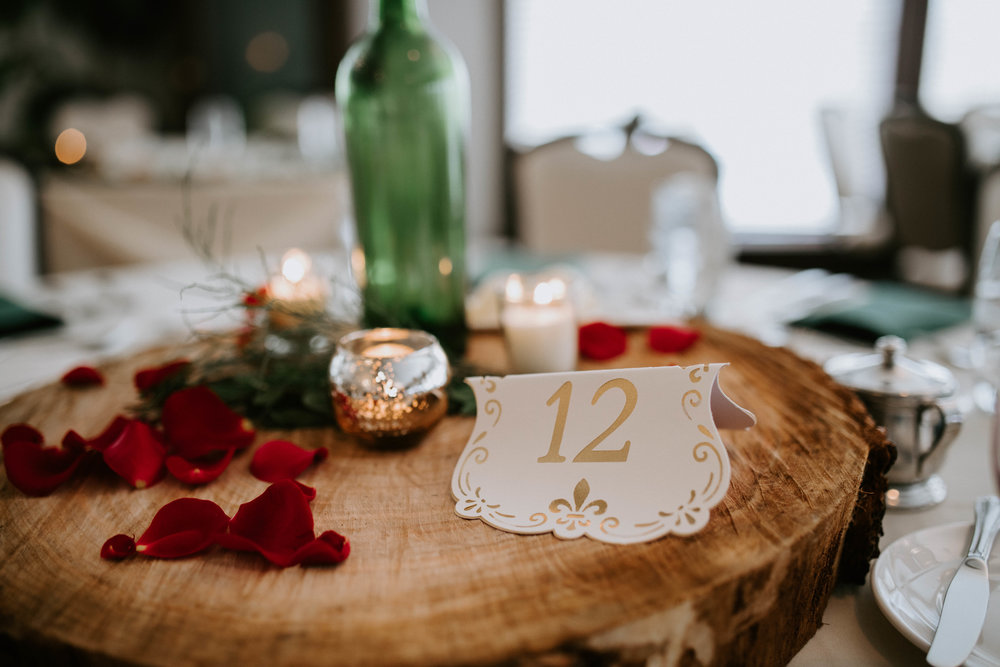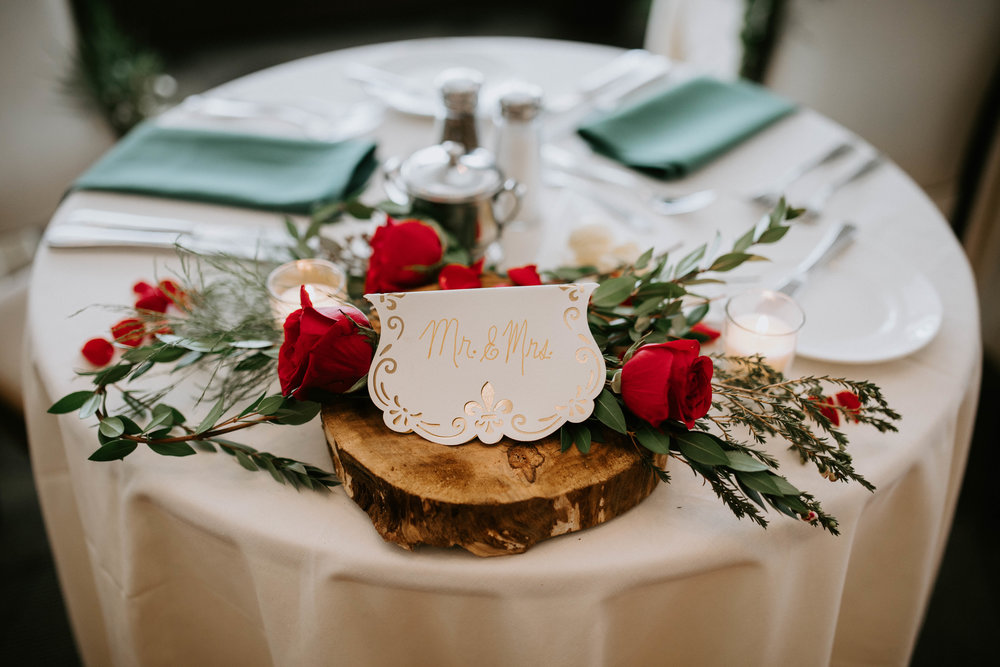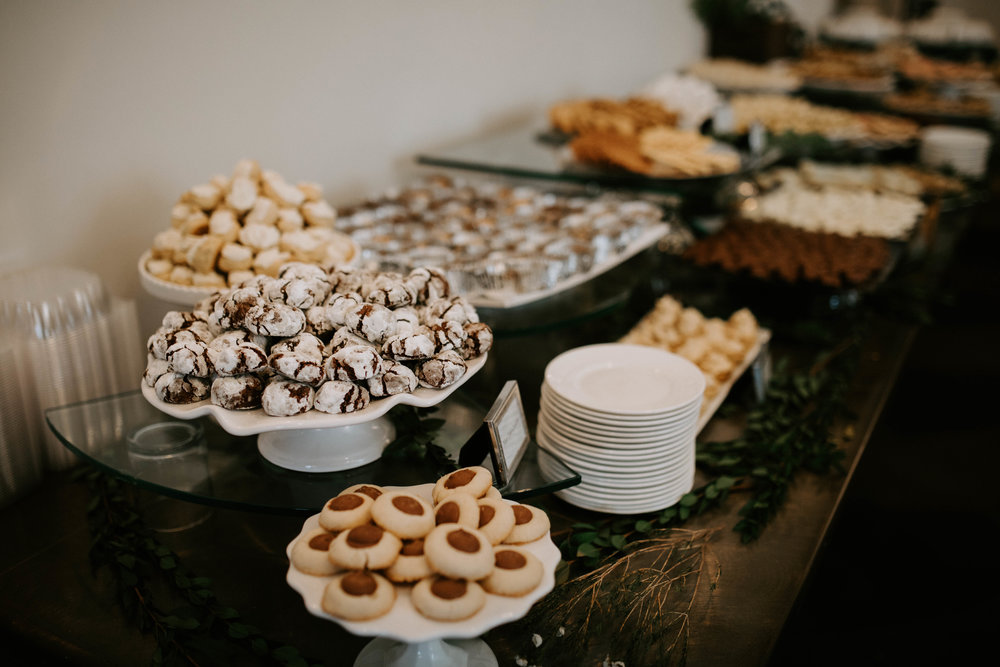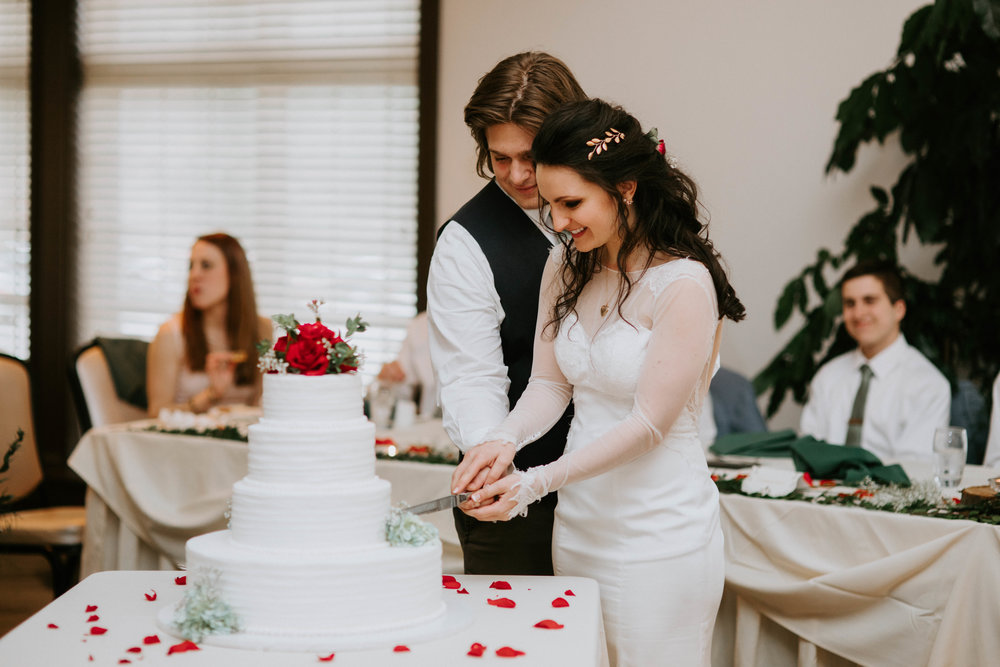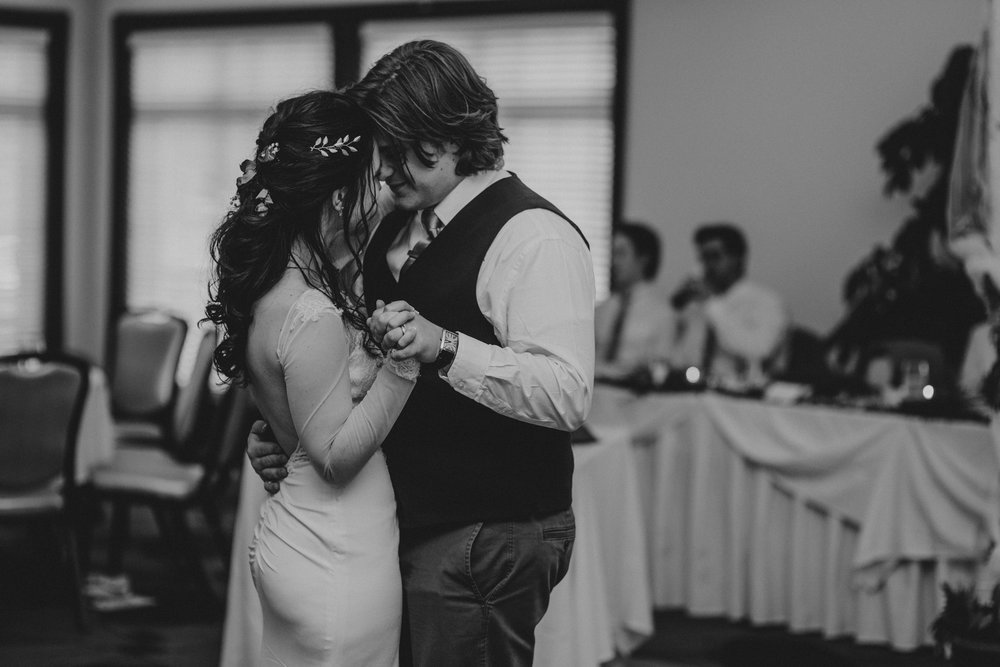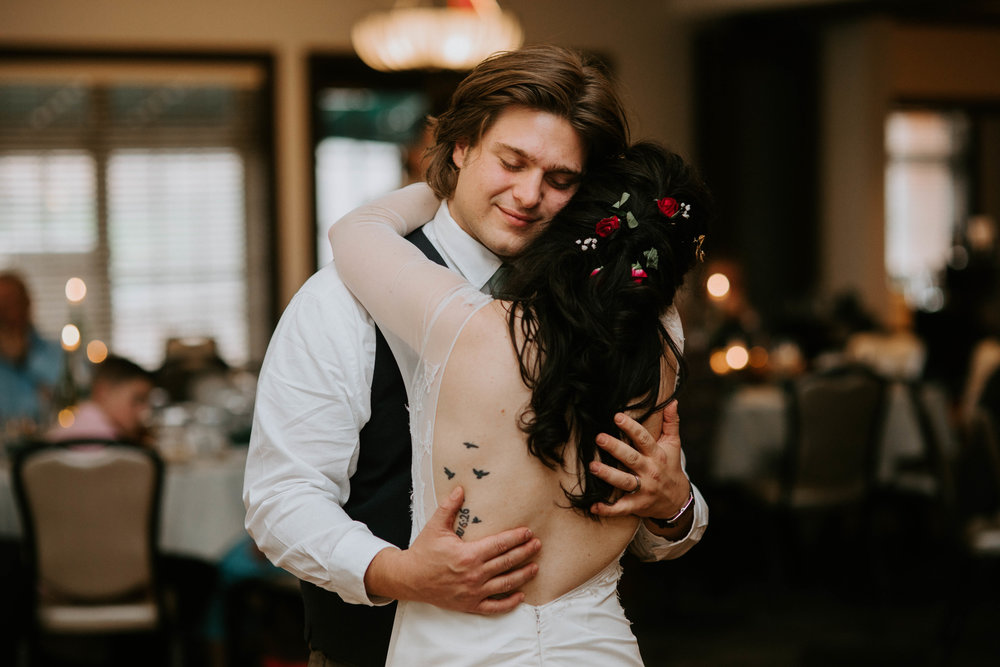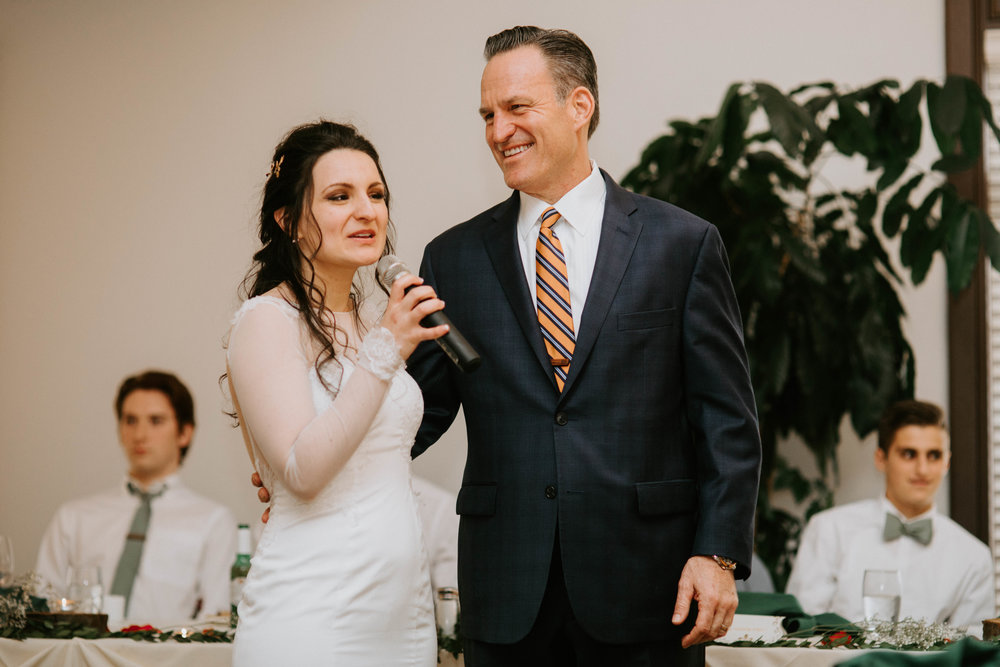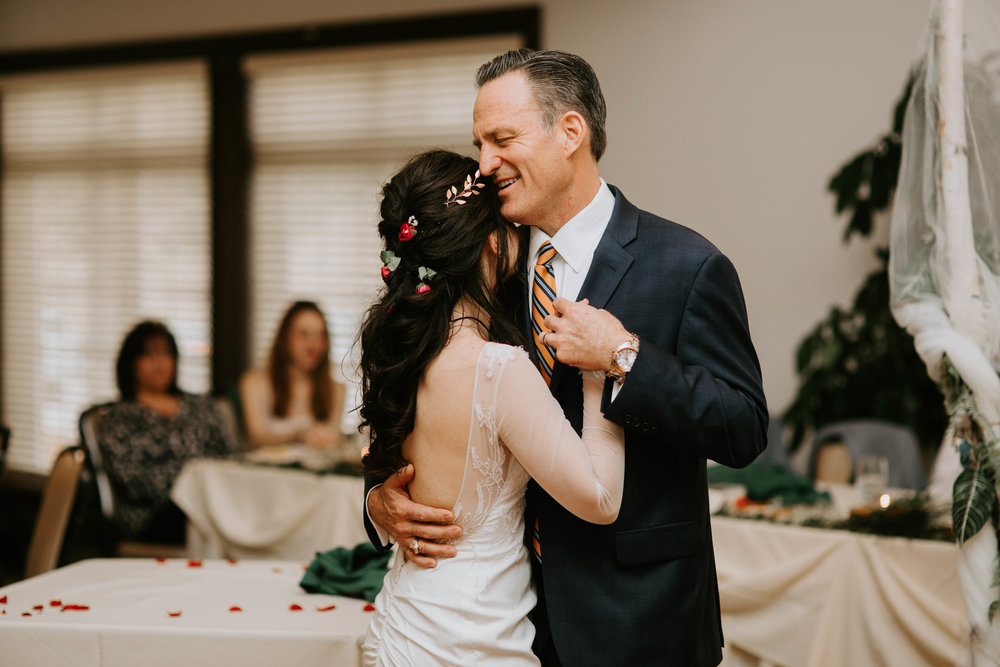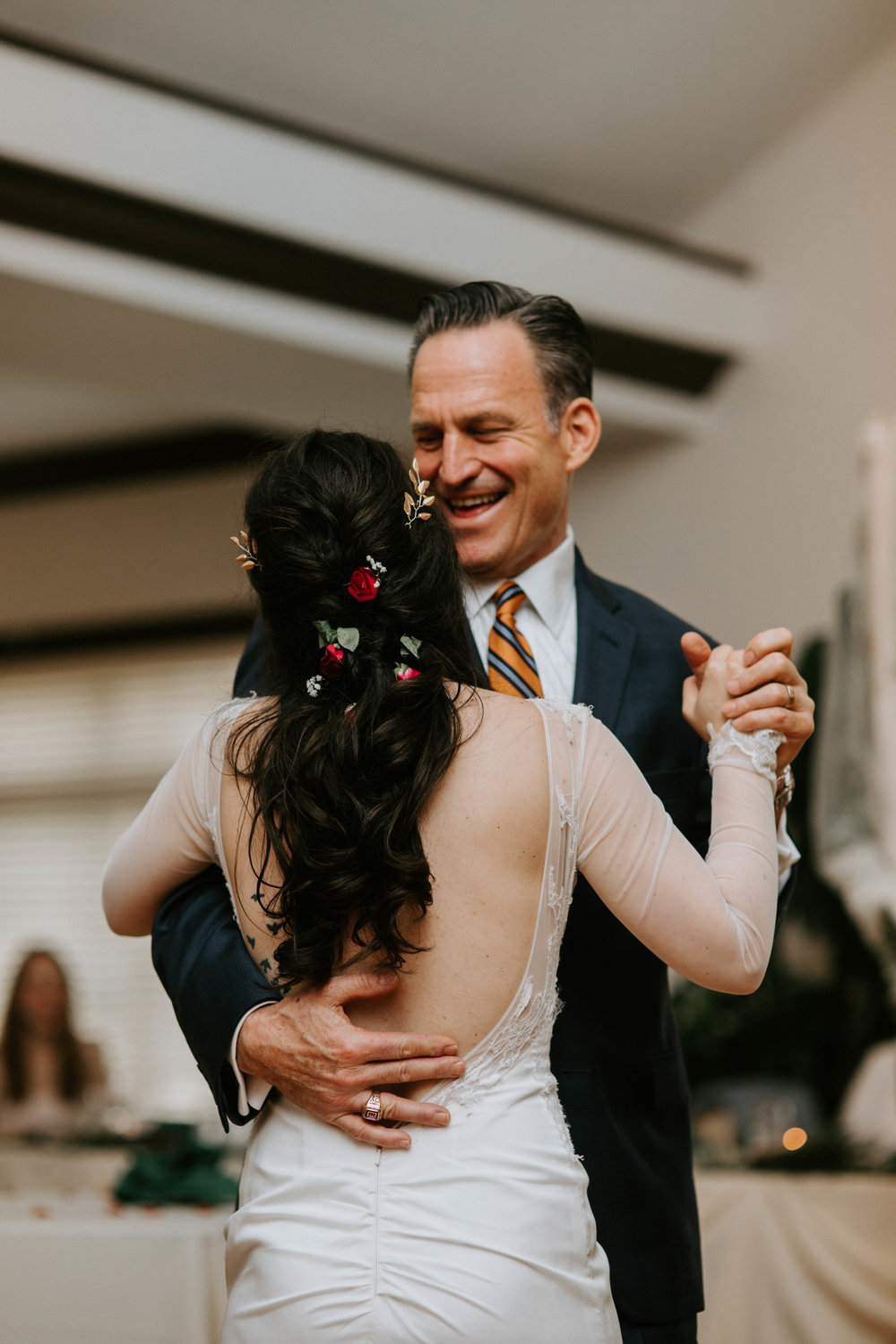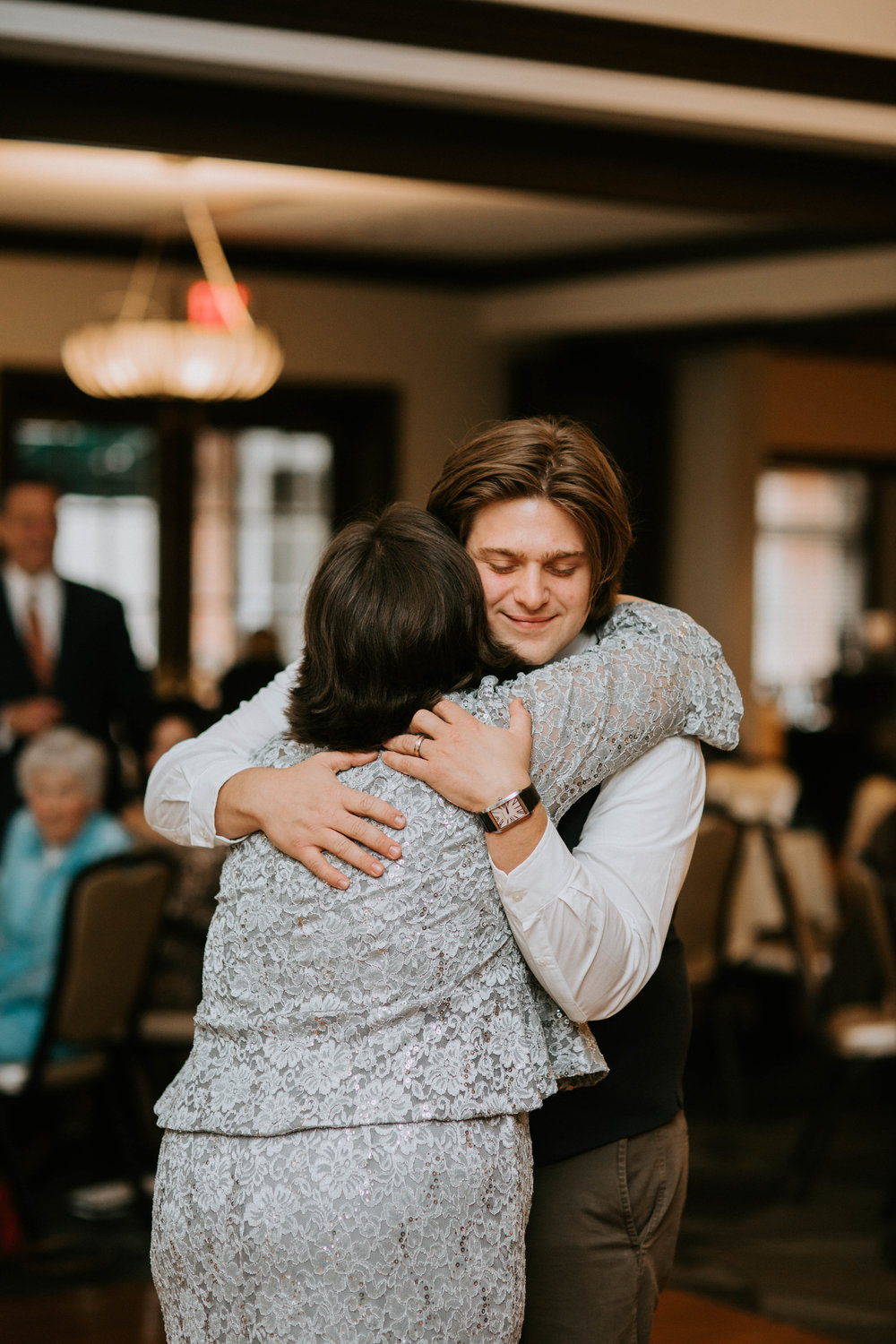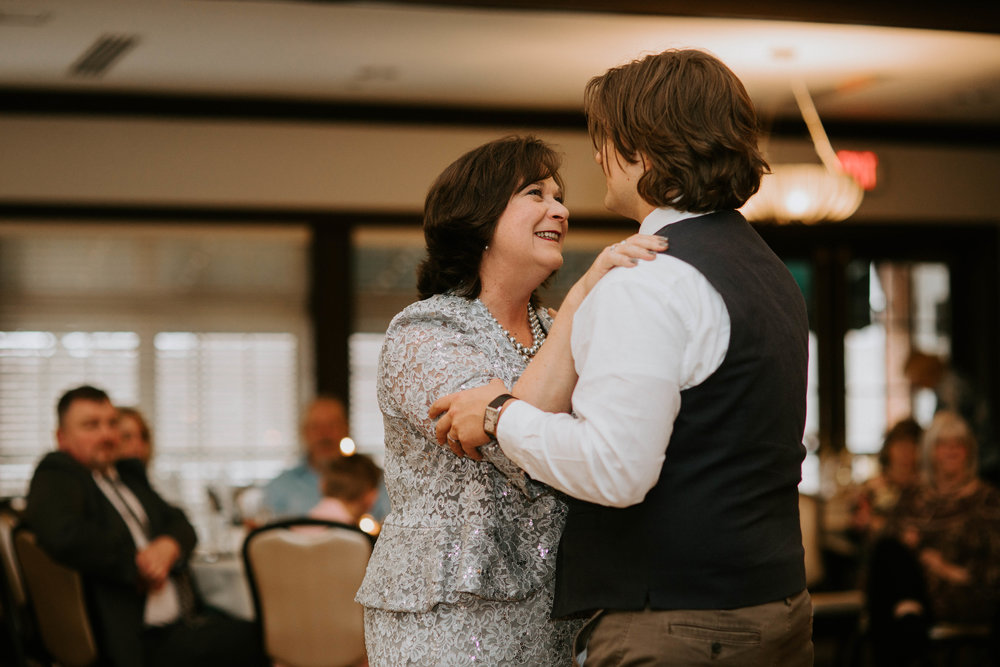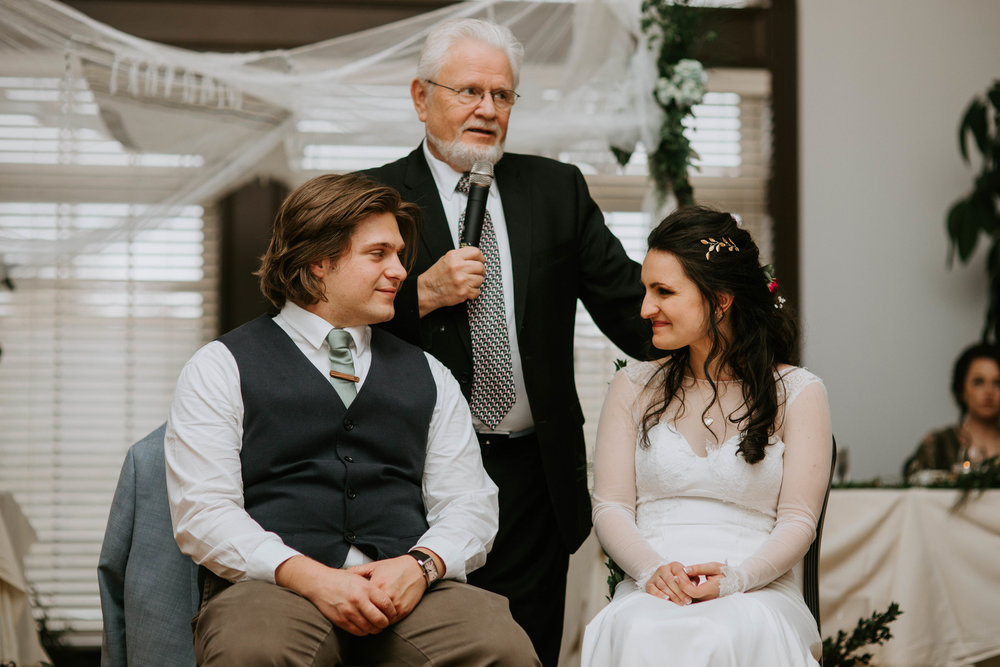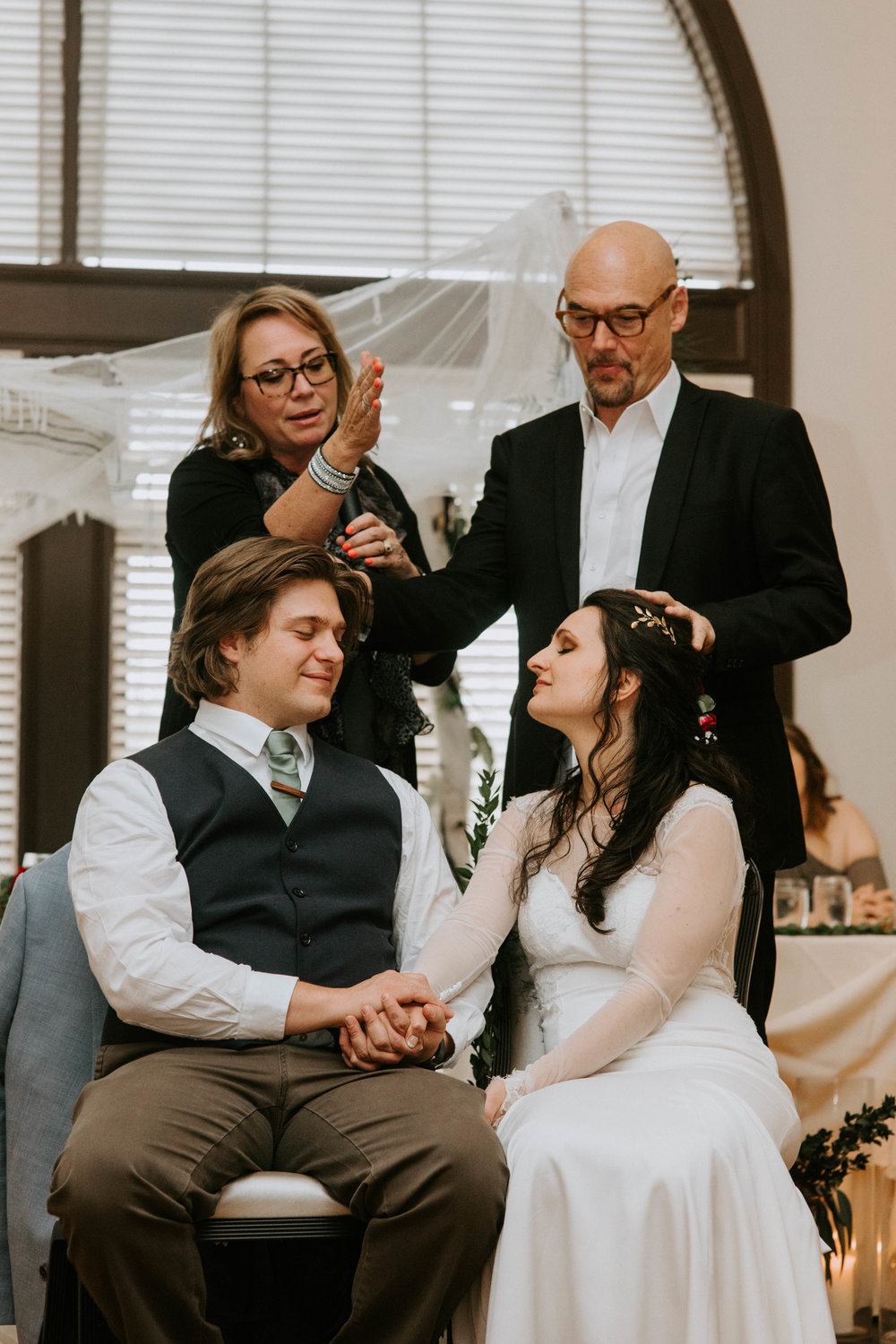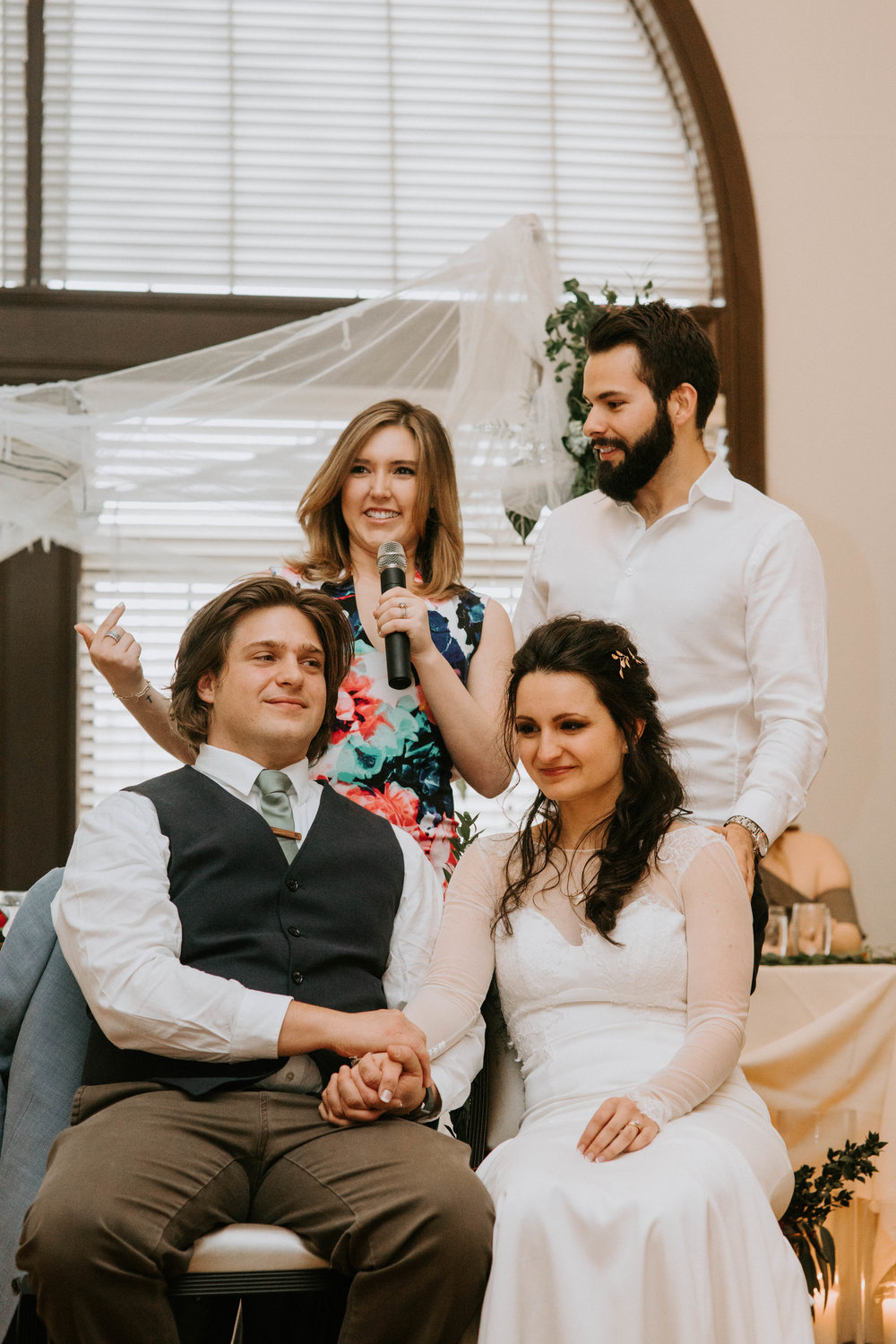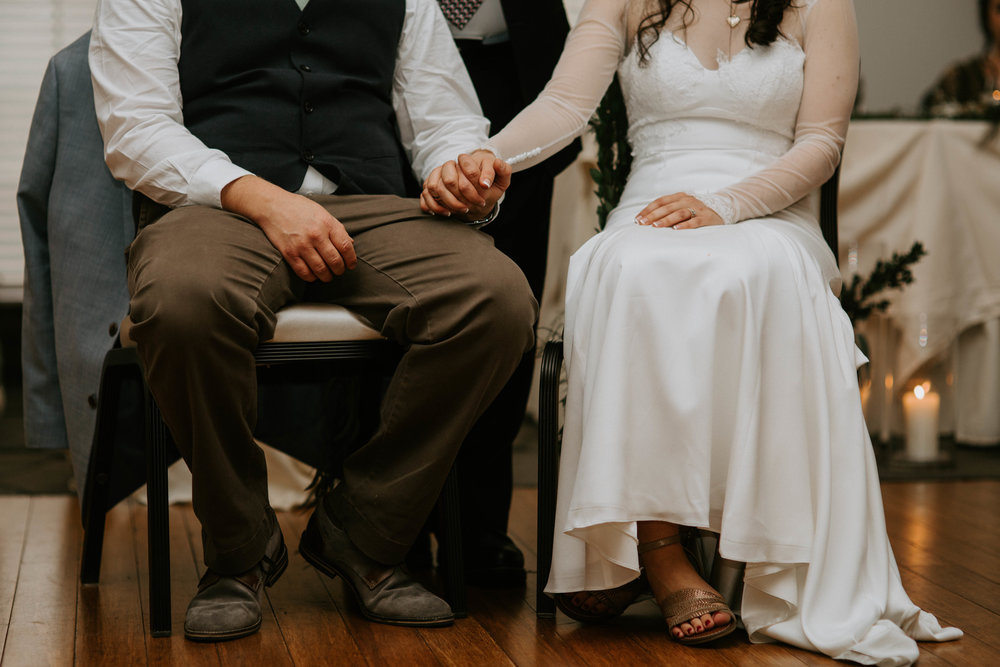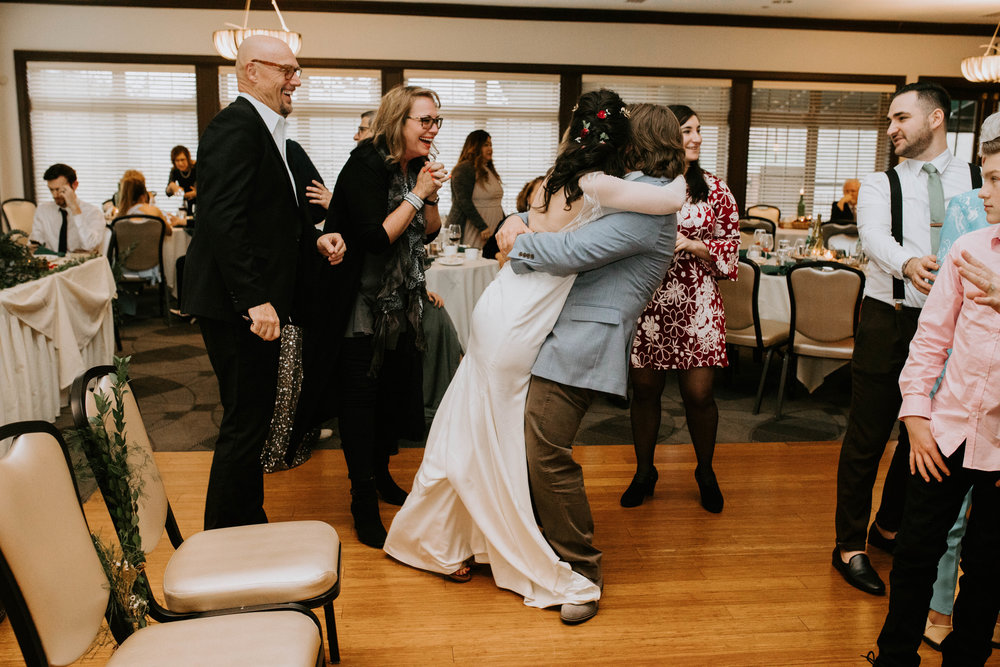 Photography: Lindsey Zern Photography
Second Photographer: Kayla Milroy
Cake: Moios Bakery
Hair & Makeup: Marian Davis
Florals: Kocher's and the groom
Bridal Gown: LVD Nashville
Groom's Attire: Joseph A Banks