Toothpick nails are all the rage these days! So if you're looking for an amazing and unique nail art design, look no further than a toothpick. You can create some of the most intricate and beautiful designs with just a few simple steps. So whether you want something chic and sophisticated or fun and funky, there's a toothpick design for you. Keep reading to learn how to get started with this trend.
Unique and creative ways to do toothpick nail art
Toothpick nail art is a fun and creative way to express your style without investing in costly tools or materials. Here are some unique ideas for creating beautiful toothpick nail art designs:
Sticker Art: Using stickers from the craft store, attach them onto nails with a dab of nail glue and use toothpicks to create intricate details around the sticker for a one-of-a-kind look.
Dot Nail Art: Dip your toothpick into various colored nail polishes and add tiny dots onto nails for an abstract design. Try adding different sizes of dots or alternate colors for added dimension.
Striping Tape Art: Create geometric patterns on your nails with striping tape and toothpicks. Create diamonds, stripes or chevrons by dragging the point of the toothpick along the lines of your pattern for a precision look.
Flower Nail Art: Using different nail polish colors, create petals for a beautiful flower design. Use tiny dots from the tip of your toothpick to add detail to the center of your flower and to any other areas on your nails that need detailing.
Sparkle Accents: Add some sparkle to your nails with glitter! Using a small brush, dip it into glitter and use a toothpick to dab it onto specific parts of your nails for an added touch of glamour.
Your creativity is your only limit when it comes to toothpick nail art. But, with a few basic materials, you can create the perfect custom look for your nails!
Get creative with your nail art: tips for toothpick nail art
Toothpick nail art is a great way to get creative with your nails and create unique designs. With just a toothpick and some polish, you can create intricate patterns and designs that will have everyone talking! Here are some tips for creating beautiful toothpick nail art: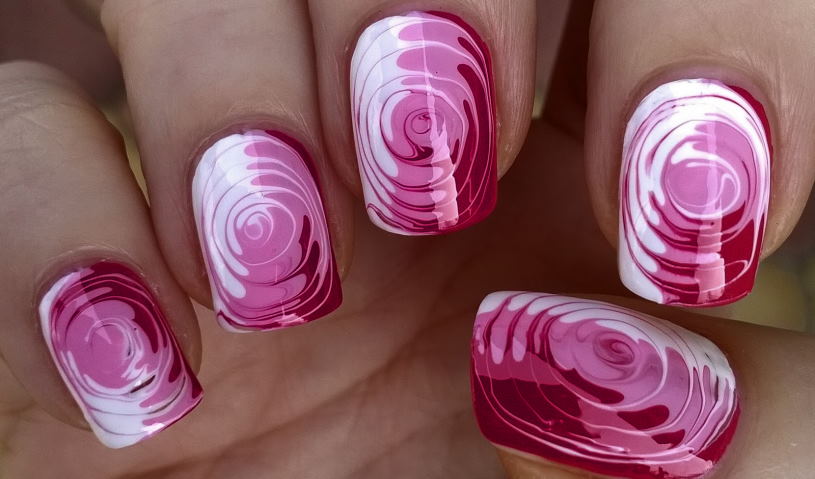 Start with the basics. Before attempting any complex designs, practice making simple dots or lines on a piece of paper or an old design on your nails.
Use different sizes of toothpicks for different looks. A thicker toothpick will make bigger dots or stripes, while a thinner one will make smaller ones. This also applies to curved lines; use a wider toothpick for more pronounced curves and a thinner one for more subtle ones.
Create a pattern by repeating the same design multiple times. This can be done with dots, lines, curves, or any other simple shapes you create. For added dimension, try creating overlapping patterns in different colors or shades.
Use glitter polish for extra sparkle and shine! Glitter polishes will make your designs stand out even more and add a touch of glamour to the look. You can also use metallic or shimmer polishes to give your nails a bit of pizzazz.
With these tips, you'll be ready to create beautiful nail art using toothpicks! Have fun, and remember to take photos of your creations so you can show them off!