Have you ever wondered how the best street photographers always seem to capture the perfect shot? There's no secret formula, but you can do a few things to increase your chances of nailing that perfect photo. One of the most important factors is choosing the right outfit.
The clothes you wear will affect how you look in the photos and how comfortable and confident you feel. So if you need help deciding what to wear for your next street photoshoot, read on for some useful tips. And remember, have fun with it! The best pictures are usually taken when everyone is relaxed and enjoying themselves.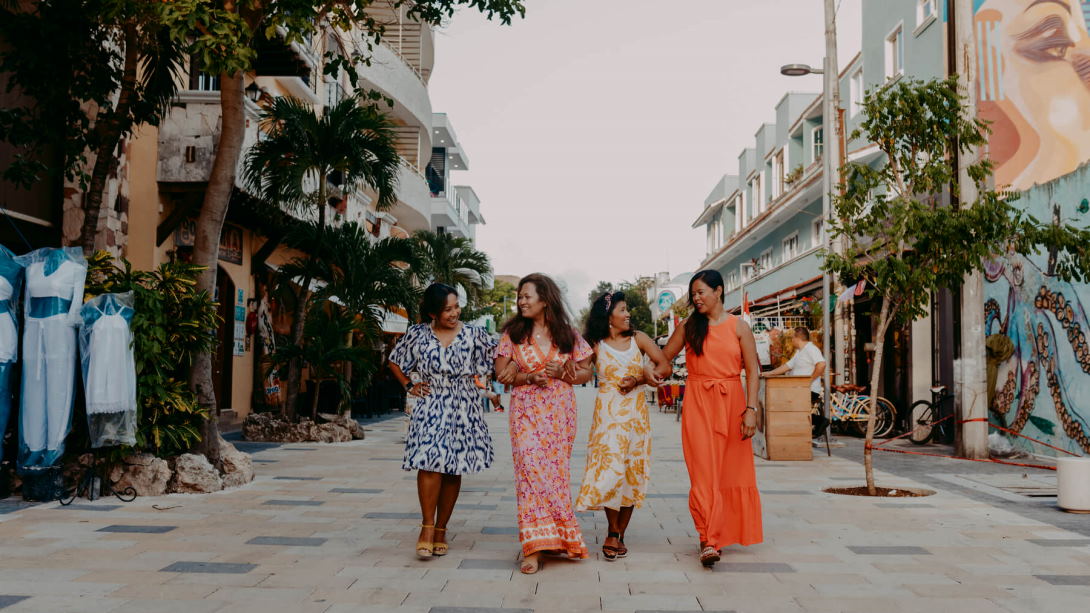 Street photography outfit ideas: dressing for success
Get creative with layering: Layering your clothing can give you a lot of different options and textures to work with. Experiment with combining various pieces in interesting ways, such as mixing a dress shirt under a sweater or pairing a patterned skirt with an edgy leather jacket.
Choose colors that complement each other: Pick out two or three main colors that look great together and use them as the base for your outfit. You don't have to be overly matchy-matchy; make sure all the shades coordinate, so it looks like everything was thoughtfully put together.
Accessorize!: Accessories are key when bringing an outfit together! Use jewelry, hats, scarves, and handbags to add a touch of personality and bring everything together.
Experiment with different textures: Different fabrics can give your outfit a different look, so don't be afraid to play around with it! Try combining materials like denim, silk, wool, velvet, or even leather for an interesting mix of textures.
Keep comfort in mind: Street photography usually involves quite a bit of walking and standing around, so make sure you pick out something comfortable and won't restrict your movement. The right shoes will also make all the difference – opt for sneakers or boots that offer plenty of support while still looking stylish.
Put yourself in the picture: Pick an outfit that reflects your personality and style. It can be a subtle way to inject a bit of yourself into your photos, so take some time to think through what you want to wear before the shoot.

Tips for shooting stunning street fashion photos
Look for interesting backgrounds and settings: The backdrop for your street fashion photos should be unique and eye-catching. Look for unusual textures, distinct colors, or interesting juxtapositions that make the overall scene more visually attractive.
Get creative with angles: Don't shoot from the same angle all the time! Mix it up by shooting from different angles and heights – you'd be surprised how much of a difference this can make in your photographs. Experiment with low and high angles to create more dynamic shots.
Consider composition: Good composition is key when taking great street fashion photos, so take some time to consider the position of your subject in relation to other elements in the scene. Try to create balance with the elements within your frame and consider how different lines, shapes, and colors intersect.
Capture a moment: Street fashion photography is all about capturing a fleeting moment – so time your shots accordingly! With people walking past quickly, it can be challenging to get that perfect shot but always keep an eye out for moments of drama or emotion you can capture in a single frame.
Use natural light: Natural light is essential to creating stunning street fashion photos, so try to avoid shooting on overcast days or when the sun is too bright. Consider shooting early in the morning or late in the afternoon when the natural light is softer and more even.
Make use of shadows: Shadows can add an extra layer of texture and drama to your street fashion photos, so don't be afraid to use them! Try shooting against a wall or in areas where there are interesting shadows that you can incorporate into the scene.
Have fun: The most important part of shooting street fashion photos is to have fun! Don't take yourself too seriously, and remember that mistakes happen – get creative with how you overcome them. And above all, enjoy the process!