If you're a Pittsburgh-based photographer looking for new and beautiful locations to shoot at, look no further! In this blog post, we'll share some of the city's most stunning and photogenic places that are perfect for engagement, family, and couples photos. From picturesque parks to hidden gems off the beaten path, these places will inspire your next photo session. So grab your camera and explore some of Pittsburgh's hidden photographic treasures!
Unique photo session locations in Pittsburgh
Pittsburgh is an incredible city with a lot of beauty and history. So whether you're looking for a romantic engagement photo session or seeking the perfect backdrop for senior portraits, Pittsburgh has some wonderful locations to choose from. Here are just a few of the most beautiful places for photo sessions in Pittsburgh: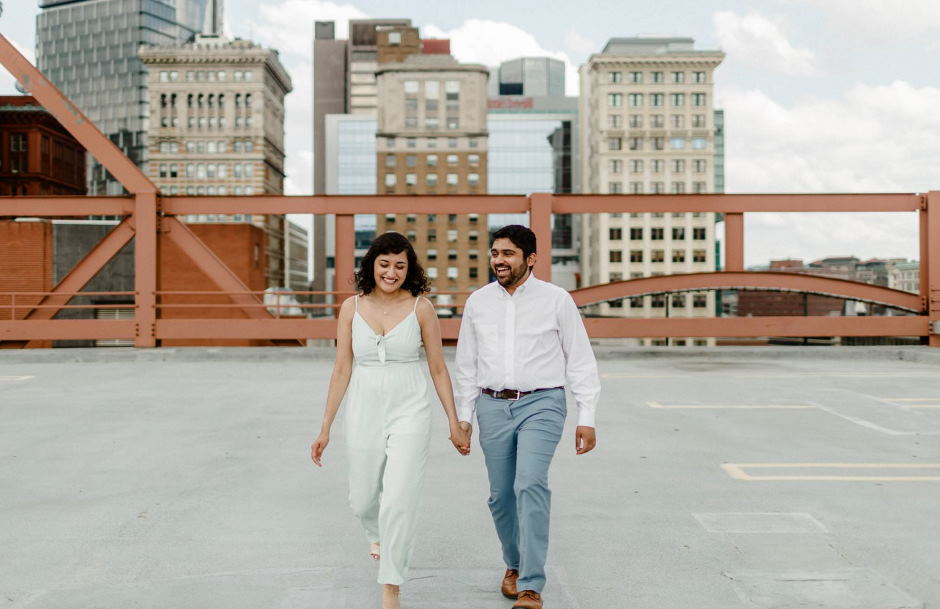 The Andy Warhol Bridge – This bridge connects downtown Pittsburgh to the North Shore and provides stunning views day and night. Across the bridge lies PNC Park and Heinz Field, making it the perfect location for sports fans!
Mount Washington – If you're searching for breathtaking views of Pittsburgh's skyline, look no further than Mount Washington! Located on Grandview Avenue, this overlook has become a favorite spot for photographers and sightseers.
The West End Overlook – Located in the historic West End neighborhood, this scenic overlook provides stunning views of the city and bridges. It's especially popular at sunset when the skyline lights up with color!
Phipps Conservatory & Botanical Gardens – If you're looking for a magical setting, look no further than Phipps Conservatory & Botanical Gardens! This location offers numerous gardens filled with exotic plants and flowers that are gorgeous backdrops to any photo session.
Schenley Park – Schenley Park is one of Pittsburgh's largest parks and provides plenty of space to explore. This is great for outdoor photo sessions and offers spectacular views of the city skyline.
Pittsburgh has something to offer, no matter what kind of session you're looking for! These five locations make up just a few of the incredible spots in Pittsburgh that can help take your photos from ordinary to extraordinary. So be sure to check them out today!
The best places to take pictures for your Instagram feed in Pittsburgh
Pittsburgh is full of amazing Instagram spots, each offering its unique view of Steel City. From stunning views of the city skyline to quaint local spots tucked away in hidden alleys and bridges, you'll never run out of places to take your next perfect photo. Here are some of the best Pittsburgh Instagram spots: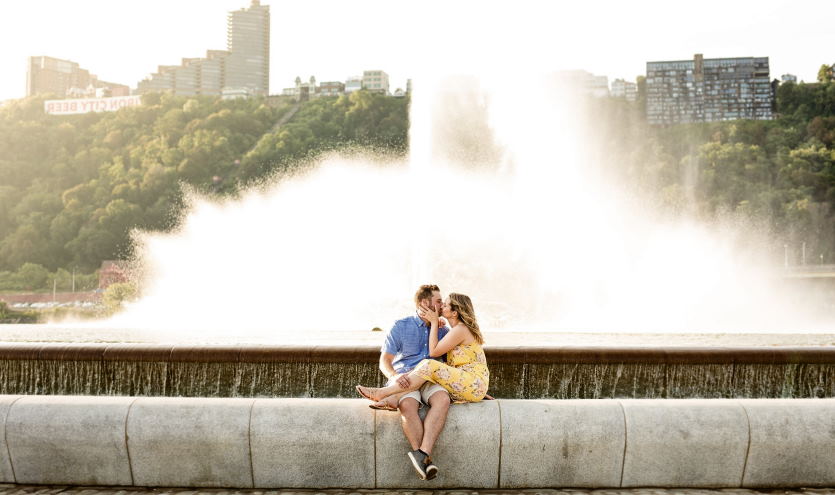 The Duquesne Incline – This iconic landmark offers beautiful views of downtown Pittsburgh and a glimpse into its history. Take a ride up the incline for an incredible look at the cityscape, or snap a few photos from below for a fantastic shot.
PNC Park – Pittsburgh's iconic Major League Baseball stadium is great for baseball fans and offers gorgeous views of the city skyline and riverside scenery. So whether it's game day or not, snag some Instagram-worthy shots of the ballpark!
Point State Park: Located in Downtown Pittsburgh, Point State Park has some of the best scenic views that are just begging to be photographed! The park is also home to a fountain which adds an extra layer of beauty and makes it one of the top Instagram spots in Pittsburgh.
Roberto Clemente Bridge: Another stunning bridge located in Downtown Pittsburgh is a must-visit for photographers. The bridge is over 2,000 feet long and provides spectacular views of the city skyline across the Allegheny River.
Strip District: The Strip District along Penn Avenue features an eclectic mix of restaurants, shops, boutiques, and galleries that provide plenty of opportunities for unique shots on your camera roll!
There are plenty of amazing Instagram spots to explore around Pittsburgh! With its incredible skyline views, architectural landmarks, gorgeous green spaces, and rich cultural history, it's easy to find the perfect place for your next shot. So have fun discovering all that Steel City has to offer!