Whether you're looking for a natural look or something more glam, mastering the perfect pout is essential. But with so many products on the market and different techniques to choose from, it can be difficult to know where to start.
Luckily, we've put together a complete guide to lip makeup, so you can get the perfect pout every time. From finding the right shade of lipstick to applying it like a pro, we've got everything you need to know. So read on for our top tips!
Lip makeup styles that will up your beauty game
Ombre Lips: This look is a stunning way to accentuate and enhance the perfect pout subtly. To create the look, apply one shade of lipstick all over your lips, then use a lighter or darker second shade in the middle of your bottom lip. Finally, blend it out for an ombre effect that will make your lips stand out in any makeup look!
Glossy Lips: If you want to give your lips a glossy finish, try wearing a clear gloss on top of any color or type of lipstick. You can also mix glitter into the gloss for extra shine and sparkle! Layer two different colors together for a dimensional shimmer for an even more dramatic effect.
Mattified Lips: If you want to go for a more matte look, try using a lip liner to outline your lips. Then fill in the space with matte or liquid lipstick that dries quickly for long-lasting color. Finally, for an even bolder look, layer two shades of the same color together—or mix and match different colors for added dimension!
Statement Lips: To create statement lips, you'll need to pick one vibrant shade of lipstick. Start by lining your lips with a lipliner in a similar shade before filling them in completely with the lipstick. Using your finger or a brush, soften any harsh lines around the edges of your lips before adding gloss on top for extra shine and dimension.
Two-Tone Lips: This style is perfect for anyone who wants to make a bold statement with their lips! Start by applying one lipstick color all over your lips, and then use a contrasting shade in the center only. Next, blend outwards till the two colors blend perfectly. Finally, finish the look with gloss or glitter for an extra shine!
These are just some of the many lip makeup styles that can help you up your beauty game. No matter what kind of look you're going for, playing around with different shades and textures will always give you unique and beautiful results! So try these looks, and remember to have fun while experimenting with different combinations.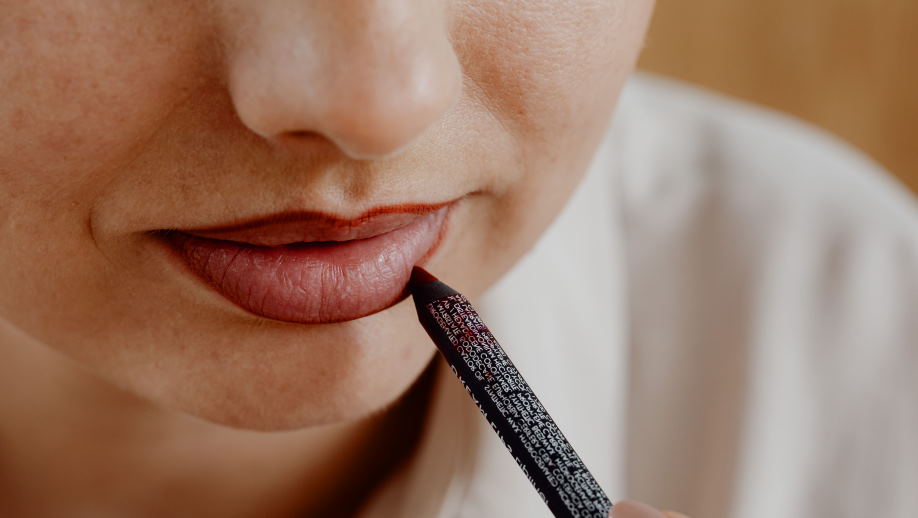 The hottest lip makeup styles of the season
It includes bold and long-lasting lipsticks and creamy and glossy finishes. Opt for a matte red lip sure to make a statement for a classic look. To add sparkle to your look, try adding a metallic or glittery finish to your lips. If you're feeling daring, try out an ombre lip look with bright shades transitioning into pale nude tones. When it comes to the shape of the lips, define them by creating contours with lip liner and blending them with lipstick.
For extra staying power, apply powder before applying lipstick. This will help keep your color looking vibrant all day! For those who want something more natural and subtle, tinted balms are perfect for giving lips a hint of color without being overly intense. For a final touch, layer lip gloss over your favorite lipstick for a glossy finish that will turn heads.
No matter what trend you try, have fun with it and make it your own! Experiment with different colors finishes, and shapes until you find the perfect look. With some patience and practice, there's no doubt you can create the ultimate makeup look this season. So now get out there and show off your fabulous pout!