One of the most daunting tasks when it comes to makeup is contouring your nose. But with a few simple tips, you can achieve a perfectly contoured nose that enhances your features. So whether you have a wide nose, a long nose, or any other type of nose, read on for some easy-to-follow contouring tips!
How to contour your nose for the perfect makeup look
Contouring your nose for a perfect makeup look can seem intimidating but it does not have to be. With the right tools and techniques, you'll soon be able to achieve professional-looking results! Here are some tips and tricks for contouring your nose:
Start with a good foundation or concealer that matches your skin tone. This will help keep everything even and smooth when creating your contour lines.
Use a small brush or angled eyeliner brush to carefully apply contour powder in an arc shape along both sides of the bridge of your nose. You want to ensure the color is applied lightly and blended well into the rest of your makeup so it appears natural, rather than obvious. Be sure to use a matte powder and not shimmery, as shimmer may draw more attention to the area.
Use a blending brush or sponge to blend the edges of your contour line outward so that it seamlessly transitions with the rest of your makeup. This will help give you an even, natural-looking finish.
Use a highlighting product such as white eyeshadow or highlighter above and below your contour line to accentuate and enhance the shape of your nose further. You want to apply lightly here too – just enough so that it adds definition without being overly obvious.
With a clean brush or sponge, blend everything together until you get the desired effect. Be sure to check in different lighting to ensure you don't have any harsh lines or patches.
And there you have it! With these tips and tricks, you can easily create the perfect contoured nose for your next makeup look.
The makeup trick that will make you look like you've had a nose job
The key to achieving a "nose job" look without actually going under the knife is to use contour and highlight makeup to create shadows and highlights in the right places. Contouring gives your nose an instant lift by creating shadows that define its shape while highlighting can make certain areas of your nose appear more prominent or lifted.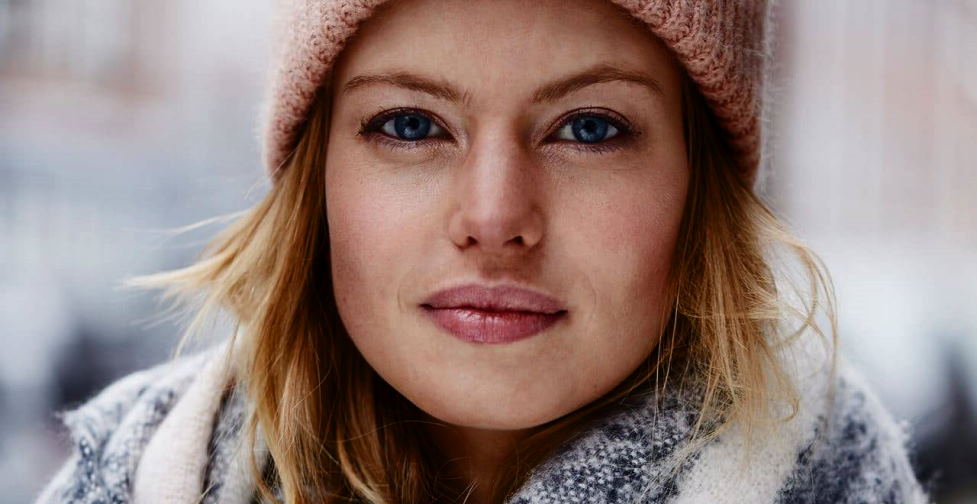 To start, apply a matte bronzer just below the bridge of your nose using a small brush or sponge. Make sure it's blended out well, so you don't have harsh lines. After that, take a highlighting shade and brush it along the bridge of your nose, up towards your forehead, and then down onto either side of it. This will create a dimension that will help make your nose appear more lifted and narrower.
Now, use a concealer two shades lighter than your skin tone to complete the look and apply it directly onto the sides of your nose. This will create even more definition by giving you sharper angles and making certain areas pop out more. To finish off, blend everything until there are no harsh lines visible.
With this simple trick, you can easily achieve a "nose job" look without surgery or injections! Just remember to take your time applying your makeup and always blend everything out for an enhanced but natural-looking result. Good luck!